Justin McCarthy was presenting Morning Ireland in January with fellow broadcaster Audrey Carville when he got his first real sense of what was coming.
I was presenting Morning Ireland back in January with Audrey Carville when I got my first real sense of what was coming. Professor Sam McConkey, an infectious diseases expert, came into the studio to talk about a new virus that was spreading in China.
He said it was likely to reach Ireland in a matter of weeks, and that the country needed an emergency plan to prepare for very large numbers of people getting sick. His assessment was clear, stark and very worrying.
When the interview was over, and as he was leaving the studio, Professor McConkey remarked to myself and Audrey that this would be the biggest story we had ever worked on as journalists. I was sceptical. We were a week away from the general election and I couldn't really see beyond that at the time.
But a few weeks later we reported on the first confirmed case in Ireland, and very soon, life as we knew it, changed dramatically. RTÉ was quick to put in place plans to ensure that key programmes could continue to function.
Like many other presenters and journalists, I worked exclusively from home for the first four months of the lockdown. I'm one of the lucky ones, because editors, sound engineers and technical staff continued to come into work every day to make sure programmes stayed on the air.
It has been strange broadcasting from the box room in our house. I have presented Morning Ireland while our one-year-old Molly slept in her cot next door. (Thankfully she wakes up happily and fairly noiselessly).
Children regularly pop up on the screen during our programme meetings and conference calls, providing a pleasant reminder of the fun and the chaos of minding little ones at work. A few weeks ago, while presenting This Week from the same box room, the doorbell rang several times.It was the little girl from next door looking to play outside with my eldest daughter Ella.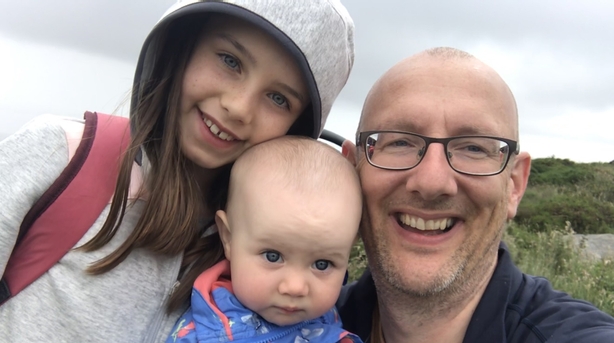 These are the fun little unexpected interruptions that you just don't get broadcasting from the main studio in the newsroom. The early days of the lockdown were busy. Managing home schooling, taking care of two little girls, and working full-time have been challenging, but we filled the days with baking, art and long walks.
I am lucky enough to live at the foothills of the Dublin mountains, and could not have been more appreciative of my surroundings when the 5km limit was first imposed. Dun Laoghaire Rathdown County Council recently opened Fernhill Park and Gardens which is near my home, and we have spent a lot of time there during the fine weather. Public amenities like parks and gardens have been a lifeline for so many people. We really should not underestimate their value.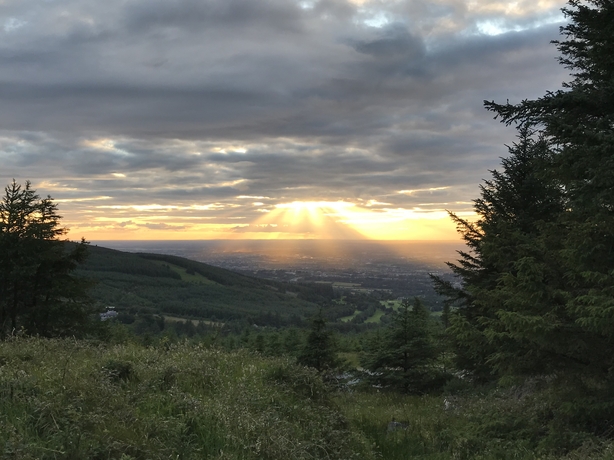 Books were another saviour. We have mostly managed to avoid the temptation of using screens to distract or entertain ourselves or the children. That is apart from the Kindle e-reader which really came into its own when the libraries closed. I highly recommend Delia Owens' Where the Crawdads Sing or Jeanine Cummins' American Dirt, although I did read a lot of duds too.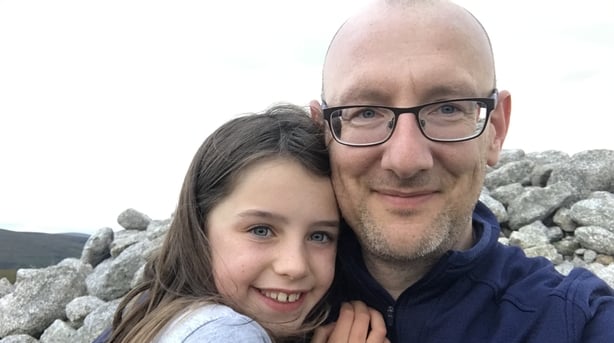 I've been trying to keep up with my daughter Ella who started with the Harry Potter series in March, and has rarely had her face out of a book since. My mum in Cork is a great reader too, and I ordered several books for her throughout the Spring and early Summer, and we'd discuss them on the phone in the evenings. She is a big fan of the books written by my RTÉ colleague Rachael English, and loved The Paper Bracelet, which I bought for her just before the shops closed.
The last few months have seemed a bit more normal. Once the travel restrictions were lifted we managed to get to Cork to visit our parents. It was lovely to be back home, even just for a brief trip. Since then I have been back in the newsroom regularly during August presenting News at One and Morning Ireland.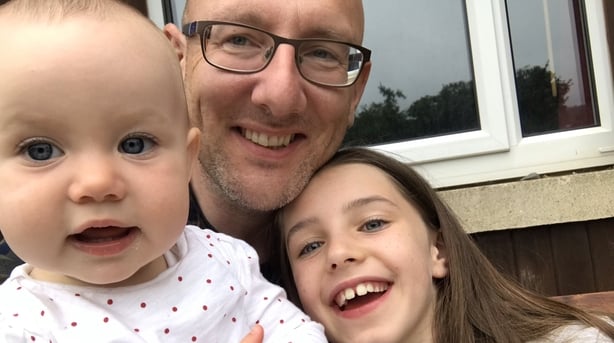 It is a different place to the one I left in March. There are new rules, and far fewer people with so many reporters still working outside of the newsroom. But there is still an energy and a buzz there. I know we have been lucky, not just to be working during the past few months, but also to have been safe at a time when so many others have been dealing with sadness and tragedy.
We have been fortunate that we have been able to keep going to tell the story of this pandemic, and hopefully to provide people with clear information. It is a story which is far from over. We just have to take every day as it comes.