Fair City stars Ryan Andrews and Maclean Burke have told RTÉ Entertainment that the cast and crew of the RTÉ One show feel that they "have it cracked" after returning to work under Covid-19 safety protocols.
The actors will be back as their respective characters Seán and Damien on RTÉ One this Sunday, saying that they feel "so safe" on set.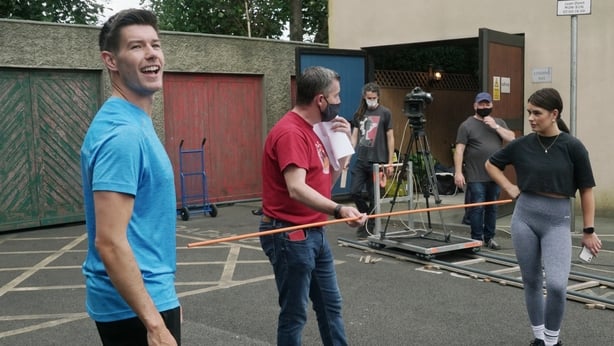 "You go in and you have the same people there," said Burke. "It's the same process - but it's completely different.
"[My character] Damo and [partner] Mairéad, their relationship is going on to the next level and all of these things - in Carrigstown we're lovers, we're partners. But we still had to practise this two-metre distancing whilst shooting - and there's no touching. We can't hand each other something - all these touch points that we're concerned about.
"So it's been a real learning curve in how to operate the cameras, and [for] ourselves. But it's funny, you get used to it... I think we have it cracked, and I think it's going to work."
"The 'new normal' is going to become very apparent when Fair City comes back on air," Andrews continued, "because we're doing all the guidelines. The space is there.
"People are like, 'Oh, is it going to look strange? Is it going to look weird?' No, it's going to look like you're looking outside you're sitting room window."
"All our costumes are zipped up and bagged," he explained. "Everything is hand-sanitised. The set is cleared, wiped down... It just means that we'll be able to keep producing from this point forward."
Fair City, Sunday, RTÉ One, 8:00pm