Ryan Tubridy has told listeners to his RTÉ Radio 1 show that he visited Croke Park on Thursday for reasons "that will become apparent" on next Friday's first Late Late Show of the new season.
Speaking on his show on Friday morning, the presenter said: "For work purposes, I found myself in Croke Park in Dublin yesterday. Every time you go to Croke Park, obviously, it's quite... moving is probably a bit too much, but it's just such an extraordinary place. It's more than just a venue; and it's such an integral part of our national story. And we were there for reasons I can't go into now, but [they] will become apparent in the next seven days."
"But part of it was going to the museum," he continued. "I was waiting to meet somebody and they said, 'Do you want to have a quick run around the museum?' And I said, 'I'd love it', because I love museums.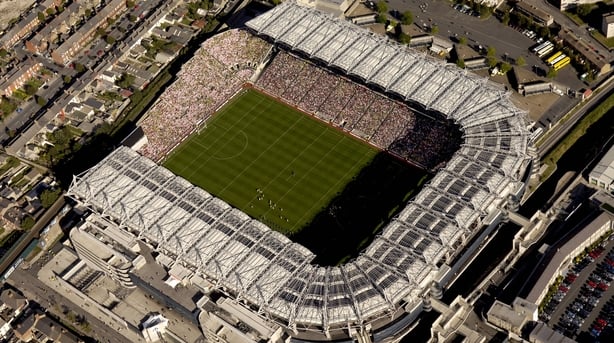 "You know, some museums just don't get it, and they don't get it right. But Croke Park is one that gets it - and gets it right. And it's still open, so go online. Don't just arrive - go online and find out what the details are, because it's very Covid-compliant, and rightly so.
"If you're an Elvis fan, you go to Graceland; if you're a GAA fan, you go to Croke Park Museum. It's as simple as that. If you have a passing interest, you're going to love it.
"I met some lovely families from around the country who were on tour and [I was] just only delighted to see them out and about, imbibing that great sense of national heritage and sport and culture and everything that's great about what we are and who we are. So it comes with a glowing recommendation.
"And then, as I say, you'll get a sense of what I was doing there next week on the Late Late Show."
The Late Late Show is back on RTÉ One on Friday, September 4 at 9:35pm as part of RTÉ's Autumn Schedule.
We're back ??

The #LateLate Show returns on September 4th! #RTENewSeason pic.twitter.com/PFi9kXToSE

— The Late Late Show (@RTELateLateShow) August 27, 2020