I feel guilty for saying this because I know how difficult this pandemic was (and is) for many families, business owners; and of course the frontline workers, but lockdown for me was like the holiday I had been promising myself for so many years but never got around to it.
Since I was in a car crash that left me paralysed at 17, I had developed a desire to make a feature film (as ya do) and had been consumed by that goal ever since. So much so that I rarely gave myself the opportunity to just stop, look around and smell the roses in life.
Making a film is difficult at the best of times, but as a quadriplegic, it felt like every day a new Everest had to be climbed. If I'd known this beforehand, I probably would have stuck with writing poetry. I'd have more money in my bank account and less grey hairs on my head.
Thankfully, just before lockdown, we had accomplished this crazy goal by finishing our film in time for its World Premiere at the Dublin International Film Festival in front of a sold out IMAX theatre.
A dream come true. Virtually the next day we were encouraged by our government to 'Stay at home.' I can only imagine how long lockdown would have felt if we had to put our celebrations on ice until this pandemic blew over.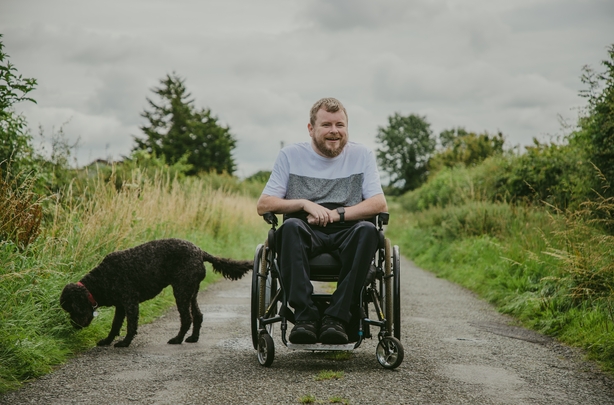 So, as the history books look back on the last few months as perhaps the craziest period in living memory, ironically for me, lockdown felt like a welcomed time of reflection and decompression following the crazy journey that led to this point. For the first time in my adult life as a quadriplegic, I began to take my physical and mental health more seriously.
Having a compromised immune system during a deadly virus outbreak certainly served as motivation, so I bought myself a fit-bit and I'm now doing four workout sessions a day in the garden. It helps being stationed at home, of course, but I feel it's a habit I'll never want to get out of because I feel healthier now than I've ever felt before.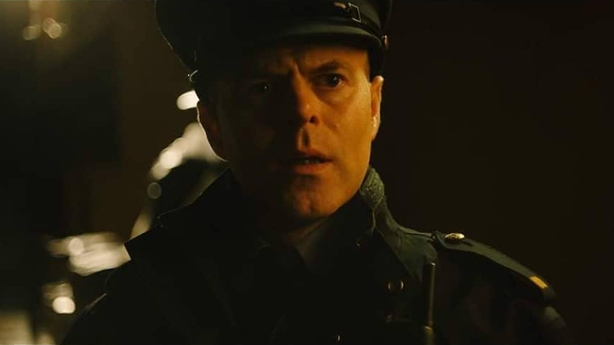 I also managed to find time to watch some TV series; something I rarely do. I'm usually on a strict diet of films. So, for the first time, I watched The Sopranos (86 episodes), The Big Bang Theory (279 episodes) and the Netflix series Hollywood and Tiger King. I'm moving onto The Wire next. I hear it's good.
What the world, post-Covid, has in store for us; God only knows. But one thing is for certain - we'll have a newfound appreciation for social activities that involve being in close proximity with our family, friends and even strangers. Something I miss dearly. Especially the cinema experience. In fact, the first movie I got to see in the cinema post-lockdown was our very own Broken Law. A surreal social-distancing experience that will live long in my memory.
Of course we're hoping and praying people will return to cinemas over the coming weeks. Our careers are depending on it. But cinema itself was going through a bit of an existential crisis long before Covid-19 showed up. Will audiences choose the convenience of the small screen in the living room over the romantic communal cinematic experience? Well, I guess time will tell.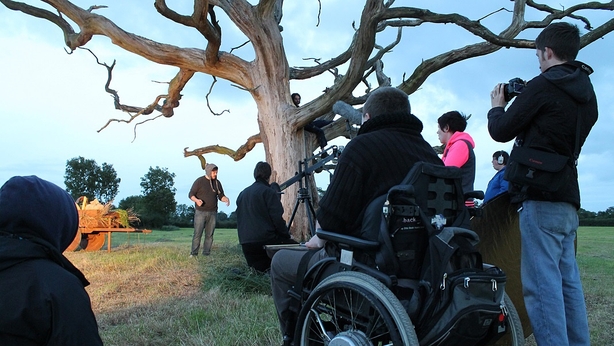 I, for one, believe there's a place for both formats and hope the cinema experience will be there as long as movies are made. There's nothing quite like the feeling of sharing an emotional roller-coaster in a dark room filled with people. It gives you a great sense of community and belonging.
This pandemic has also reminded me of the value of storytelling and how it can collectively carry us through those dark days. I feel more motivated than ever to get back into the studio and start working on our next film. As creators, we certainly don't have to look too far for inspiration for our next stories. The world outside our window has given us plenty of food for thought over these last few months.
2020 may prove to be one of the most important years in our nations, and indeed the world's history, but it's what we do with this experience that will determine where we go from here.
Broken Law is showing in cinemas nationwide. Read Paddy Kehoe's review here