Director David Lynch has been issuing weather bulletins from his Los Angeles eyrie, as featured in short videos on his YouTube channel, DAVID LYNCH THEATER. 
The videos range from under 30 seconds to just over two-and-a-half minutes, and they give temperature, cloud coverage, and the date. 
Viewers get an update on temperatures in Fahrenheit and Celsius, as the quirky director typically mentions blue skies and golden sunshine. The amusing consistency of L.A.'s weather only makes the videos more predictable and reliable, notes a Sy-Fy WIRE'S writer who has commented on the videos.
It is believed that the weather reports may be Lynch's way of showing support for Blackout Tuesday, the collective action in response to the killings of George Floyd, Ahmaud Arbery and Breonna Taylor. Blackout Tuesday fell on Tuesday, June 2. Lynch performed the June 3 update with a Black Lives Matter protest sign in the background.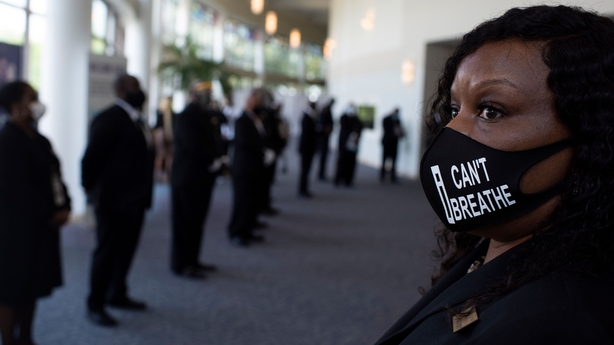 One of the longest videos, if not the longest, aired on June 6 and featured the 74-year-old Twin Peaks director talking about the anniversary of D-Day. D-Day was Tuesday, 6 June 1944, the date of the Allied invasion of Normandy as part of Operation Overlord. In the course of the video, Lynch recounted a dream he had in which he was a16-year-old Nazi soldier killed in Normandy during World War Two.
We need your consent to load this YouTube contentWe use YouTube to manage extra content that can set cookies on your device and collect data about your activity. Please review their details and accept them to load the content.Manage Preferences
In the course of an interview with THR back in April, Lynch revealed that he had 'zero interest' in Denis Villeneuve's new movie version of Dune. In 1984, the idiosyncratic director adapted Frank Herbert's 1965 science fiction novel for the big screen. It was lambasted by the critics and generated poor box office returns. 
Villeneuve will divide his Dune adaptation into two movies. As to its success or otherwise, the director will have had at his disposal state-of-the-art computer-generated special effects which were not developed when Lynch was making his film back in the early Eighties.
We need your consent to load this YouTube contentWe use YouTube to manage extra content that can set cookies on your device and collect data about your activity. Please review their details and accept them to load the content.Manage Preferences
Read Paddy Kehoe's review of the 2017 documentary on Lynch, The Art Life
We need your consent to load this YouTube contentWe use YouTube to manage extra content that can set cookies on your device and collect data about your activity. Please review their details and accept them to load the content.Manage Preferences