Cork singer songwriter Mick Flannery has added his voice to calls for Ireland's music venues to be given state aid as they struggle to stay afloat amid the coronavirus pandemic.
Speaking to RTÉ Entertainment, Flannery, who has just released a live album to raise money for his band and crew, said live venues, big and small, are in danger of going under for good in the current crisis.
"They are one of the most important things for the survival of live music. Those are enterprises and entrepreneurs with passion, and they have costs that keep going even if they're not holding gigs," he said.
"I do feel very sorry for those people and I think in that sense they should be propped up by the state because without them and if they should fail, and the people who had the passion to do it in the first place lose that passion or become dejected, there will be a lack of will for other people to enter that enterprise.
"Those places are very important for the towns and cities that they're in."
Flannery's call comes after over €400,000, including €200,000 from U2, was raised for Ireland's live events workers by last week's Songs from an Empty Room, which was broadcast on RTÉ and saw Irish acts perform from venues across Ireland.
U2 have since donated €1.26m to the global live music industry but EPIC, the working group set up to represent live music workers during the pandemic, have voiced concerns that the Government Stimulus Package will fail to address the needs of the 35,000 people working in the live events sector, which is worth €3.5 billion annually.
Speaking earlier this week, Shane Dunne of EPIC said, "It was wonderful to be involved on a show with such skilled individuals, the contribution from President Michael D. Higgins showed someone who really understands the live sector and the donation of €200,000 from U2 made for a very successful and emotional night.
"However, the mood was acutely marred with stress and worry, a tangible feeling of dismay and anger at the previous day's announcement by our government, it's very clear that we are no longer all in this together."
EPIC has called on the government to review a series of measures to help live events workers who have lost their jobs because of the pandemic, including the immediate setting up of a task force on the recovery of the live entertainment sector.
Stonemason-turned-singer Flannery, who has won acclaim and scored three Number One albums in Ireland since his 2007 debut, is one of many musicians facing into an uncertain future. As are his crew and band, some of whom have been with him for 15 years.
"I've been out of work for so long that I need the Covid payment or else I'll have to come up with something else to do and that's true for a lot of people."
In the hope of helping them out he has released ALIVE: Cork Opera House 2019, a 17-track live album with all proceeds going to his backline and front of house team, which includes his aunt, backing singer Yvonne Daly.
"I'm very glad to have the opportunity to share this album during these uncertain times," he says. "I feel it showcases the talents of the people I'm lucky to share stages with. I've been playing music with this band for quite a while now and this was a particularly nice night to capture on a recording.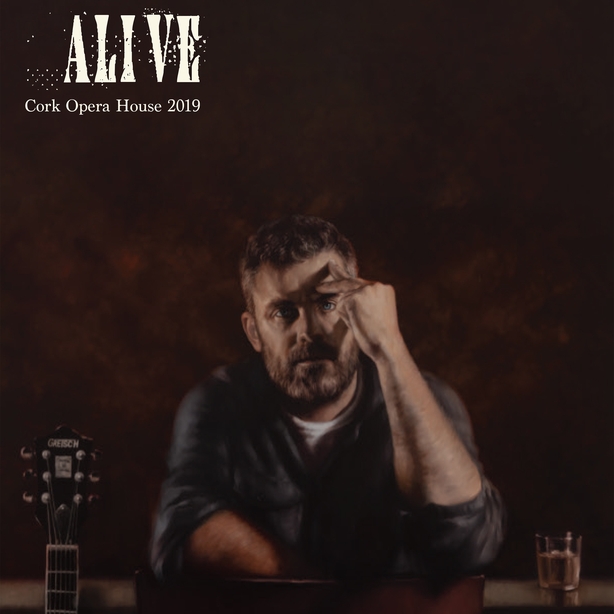 "Things happen in live gigs that don't happen so easily in studio settings, the atmosphere of the room and the audience plays in, perhaps a home-crowd helped also. I think this album captures the in-the-moment spontaneity of the musicians, and that's a special thing to hear."
Given that most musicians make up to 70% of their income from playing live - especially in this era of plateauing record sales and music streaming - Flannery and his band are facing into a lean few years as Irish venues struggle to cope under new Covid restrictions.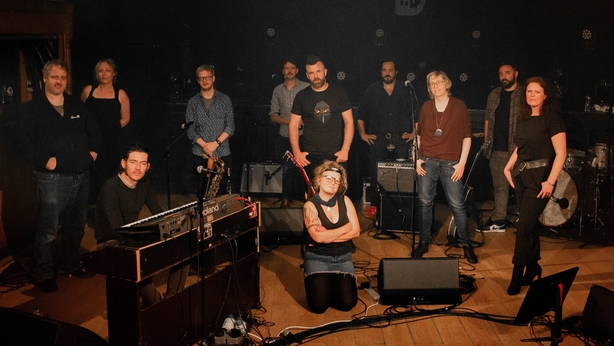 "I'm trying not to think about it really," he says. "I was enjoying quarantine for a while but now that restrictions are being lifted slowly, there is a slight feeling that musicians are being left behind and their work won't go back to normal at the same rate as most and it's not a good feeling to have everyone working and you're not working when you do want to work. But it's the nature of the beast. It's irresponsible to have crowds together so it's hard to know what to do about it."
He has done a few ticketed online gigs but doesn't know how viable they are. "They just lack what a live gig has."
"Musicians in general quite rightfully feel lucky to have had the passion for this thing and then to have the luck that they might be able to make a living out of it so it's not something they ever felt entitled to, well, speaking for myself so when that's taken away it's not like other things being taken away."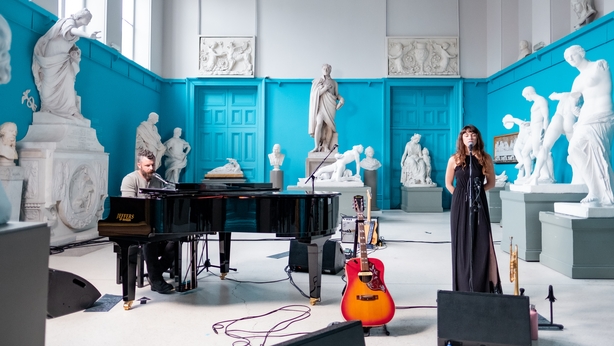 He added, "I've been out of work for so long that I need the Covid payment or else I'll have to come up with something else to do and that's true for a lot of people."
The good news for Flannery is that his new album debuted at Number 3 on Friday's album chart and was this week's best seller in physical formats but he has considered going back into stonemasonry as the live circuit continues to struggle.
"I have but I haven't fully decided how I feel about it because I'm still trying to come up with other angles to stay in this line of work. I'm going to have to start writing some pop songs I guess."
However, Flannery remains optimistic "There's a lot to be pessimistic about in the world in general but my brain, thankfully, seems to be geared toward optimism in general," he says.
"If I was to dwell on the various problems of the world I'm not sure . . . I always go back to the Martin Luther King quote - The arc of the moral universe is long, but it bends toward justice. I hope he's right and I hope it bends towards sense as well."
Alan Corr @CorrAlan2
Alive - Cork Opera House 2019 is out now