Freddy Lupin is the young werewolf desperate to become 100% Wolf, or, if you like an awkward young teenager anxious to be fully grown in this delightful Australian animation feature.
It's tough being a young werewolf trying to grow up and be brave and fearless while scooting around the streets of the nocturnal city with your dad wolf and wolf uncle Hotspur. As yet, young Freddy does not have what it takes to be a so-called 'high howler.' Things are not helped by the fact that his uncle is a suspicious sort  - is he in fact his uncle for real, one cant help wondering? (Answers please, on a postcard.) 
Anyway, dad is a genuine decent (wolf) skin, even if uncle appears to want Freddy out of sight. He has his eye on the reins of power in the wolf world, he sees the eager young upstart Freddy as a threat.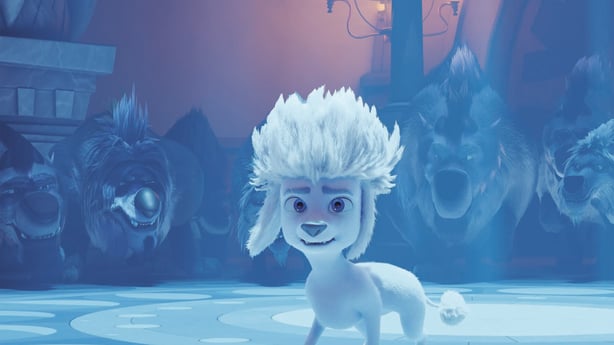 Indeed one could ask is he behind a kind of conspiracy to get Freddy out of the way? Because one night Freddy is abducted by an evil - and frankly nuts - ice-cream vendor named Cripps. Tragically dad slips down a cliff in the struggle to protect his son from Cripps who's been giving chase.  What's worse is Cripps purloins the moonstone without which young Freddy is cursed, even banished, never to be a high howler. So he needs to get that ring back before he can become 100% Wolf.
Freddy does manages to escape Cripps' clutches temporarily and get back to base for the "transwolfation" initiation ceremony held on his 13th birthday. But he fails to turn into a wolf and ends up a sort of mutant poodle or Labrador pup.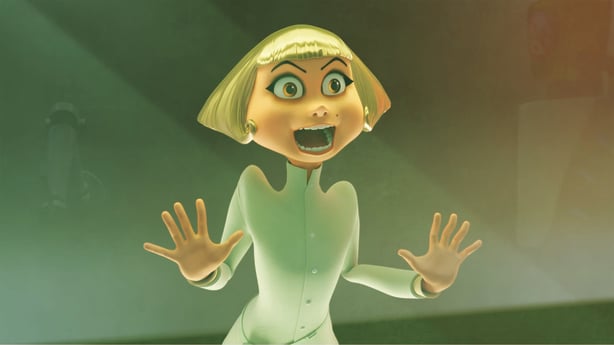 To add insult to injury, his crop of hair is dyed pink by two nasty kids before he meets the kindly young Pekinese Batty, who looks out for him for hereon in, with some qualifications. Yep, dogs and wolves are arch-rivals round these parts, but, hey, a love story develops, partly because Batty doesn't know about Freddy's true werewolf identity. But she has her suspicions.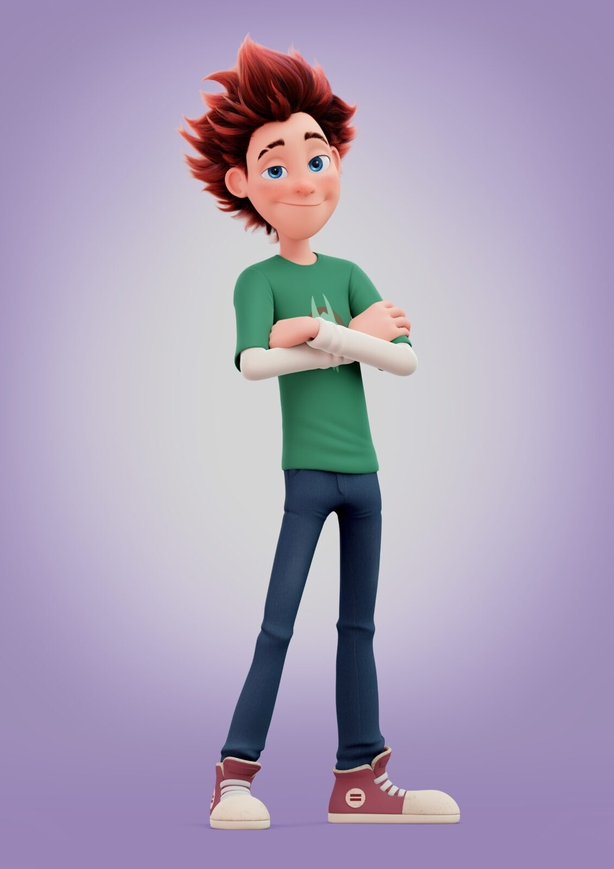 There is a further abduction by a couple of dog-catchers and both Freddy and Batty end up at the sinister Coldfax dog prison. Here, a sinister lady known as the Commander - she might be played by Maggie Smith or Judi Dench were it not animation -  takes dogs and turns them into wigs for humans.
We need your consent to load this YouTube contentWe use YouTube to manage extra content that can set cookies on your device and collect data about your activity. Please review their details and accept them to load the content.Manage Preferences
Will Freddy and Batty avoid that fate? Will dad, believed lost, turn up again and help save the day? Will Freddy ever become a fully-fledged wolf? There is hell of a lot of helter skelter and frantic movement to be done before such questions are resolved in this appealing moonage nightmare, which, yup, ends happily. Opens at cinemas nationwide today.