RTÉ 2FM's Ciara King believes that lockdown allowed many of us 'to pause and sit with ourselves for a while.' "Take stock, rethink and reassemble some elements of how we all live our lives."
March 15 was the last time that I was in the studio with Chris Greene. We finished our Sunday morning show on 2FM and I haven't been inside the building since. That's over four months now. I threw myself into lockdown in Dublin City, which felt very far away from my family and friends in Connemara.
Initially, like everyone, I started cooking, which was something I hadn't immersed myself in for a while. I looked up recipes and bought a bread tin and engrossed myself in the great pandemic bake-off of 2020. It was therapeutic at the time experimenting with food because it meant you had a beginning (in the prep), a middle (as the food cooked) and an end (the end result.)
We set up a sort of gym in our sitting room and watched a couple of Joe Wicks workouts and Yoga classes, but my interest in that quickly waned. So I took to the streets of Dublin instead and walked the length and breadth of my 2km remit and then the 5km.
I started cycling around Dublin City too, which is something I had never done before. There was less traffic, and I found myself cycling down the quays and up to Phoenix Park. I spent time in parks in Dublin as well and many an afternoon lazing around in the Iveagh Gardens, reading books.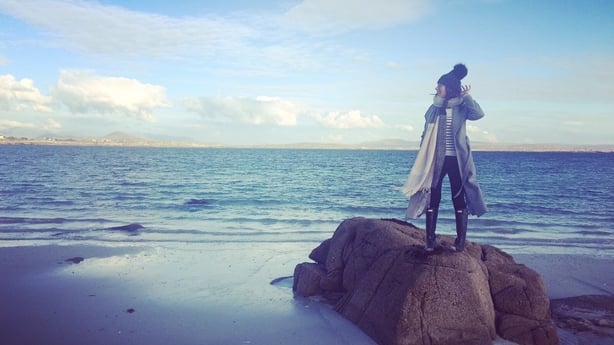 To my other surprise, I took up running again and found myself pounding the pavements down by Merrion Square and around the back of the Dáil, onto Baggot Street, and through Ely Place, over to St Stephens Green.
To start with, I couldn't concentrate when it came to reading books, but once I got into it again, I devoured loads. I bought the poet Brian Bilston's poetry book You Took The Last Bus Home as I'm a fan of him from Twitter.
Martin McDonagh's The Lieutenant of Inishmore was the last play that I had seen in the theatre - in January - so I bought the play and read it again. I had meant to read Max Porter's Grief is a Thing with Feathers for ages, so I finally found the time to do that. I even fitted in some Delia Owens and her wonderful book Where the Crawdads Sing.
Harlan Coben was another writer that I turned to for his psychological thrillers and I ended up reading The Woods, which was turned into a TV series and the Polish adaptation was on Netflix, so I watched that too.
I didn't watch Tiger King like everyone else, but I did watch Normal People and think that Lenny Abrahamson and the cast and everyone involved did such an incredible job as it was some of the most beautiful TV I had watched in a long time.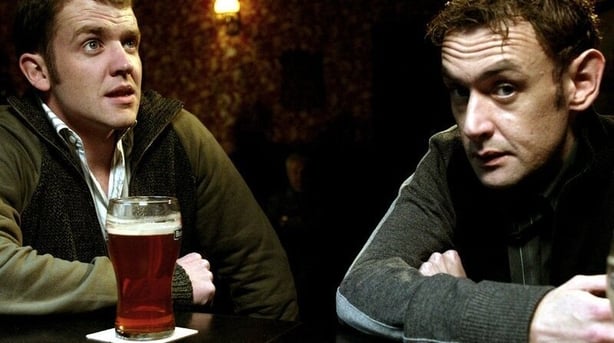 It brought me back to when I had first watched Pure Mule in 2004, so I was delighted that RTÉ was replaying it during the lockdown. It is still as powerful now in 2020, as it was to watch back then. That's down to the incredible cast and the brilliant writers and directors who captured that period in small-town Ireland so well. When I needed some light entertainment, I watched Brooklyn Nine-Nine on Netflix, again, lightning smart dialogue and a magic cast.
Every week was different for me during the lockdown. Some weeks better than others, some internet purchases better than others too. Show prep became a little different too but was mostly managed through Whatsapp and phone calls.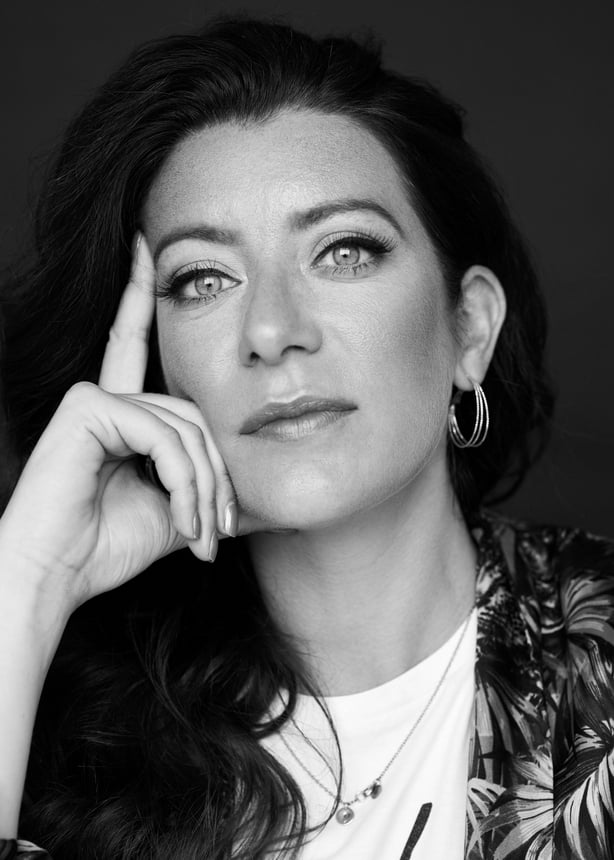 Being apart from your co-presenter and trying to do a national radio show forced you in some ways to become more creative. We brought back Ciara's Diary in March, a feature that we used to do on our nighttime show, and re-imagined it for the year 2020, so that was fun and got the creative juices flowing again.
Doing the radio show from my sitting room was very strange initially, but it's something that I've gotten used too, but nothing feels the same as being in a live studio.
Lockdown initially was very strange but I do think we all needed to pause and sit with ourselves for a while. Take stock, rethink and reassemble some elements of how we all live our lives.
Ciara King is one half of the presenting duo Chris & Ciara RTÉ 2FM, Saturdays and Sundays, 11am to 1 pm. See our 'At home with' Chris here