Nothing really beats, or even comes close to the intimacy and instantaneous nature of live radio in times like these, says RTÉ 2FM's Chris Greene
The very restricted period of lockdown back in March/April would have been the perfect time to re-watch The Sopranos but I had only recently (within the last year) done a full re-watch of all six seasons, so a new Sopranos podcast ended up being a fun way of revisiting the series with a new dimension.
Two actors from The Sopranos, Michael Imperioli and Steve Schirripa host a show in which they dissect every episode in sequence and give interesting behind the scenes trivia and interviews. The radio was also a constant comfort, both listening to and broadcasting on.
I find nothing really beats, or even comes close to the intimacy and instantaneous nature of live radio in times like these. To be even a small cog in that for our national public service broadcaster was very, very surreal - it also gave me a sense of normality in what was otherwise total national chaos.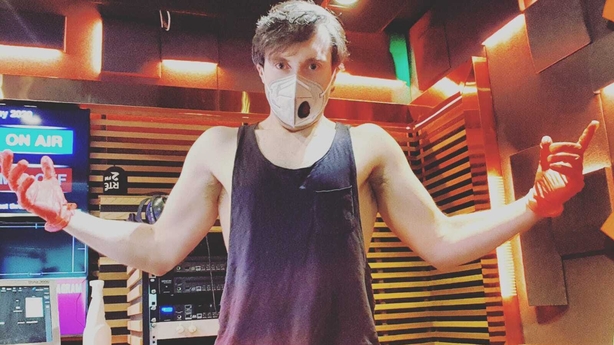 Going on air and making jokes and having fun initially felt unnatural, and sort of coarse, but the amount of people who got in contact to say that listening to the show and hearing 'business as usual' was such a relief, and break from whatever emotions they were feeling at that moment was surprising.
I think every one of us went through so many different frames of thought per day during the peak of deaths/cases that any distraction was welcomed.
Weirdly, one of the places I socialised the most during lockdown - and still do, don't get me wrong - was within online games. Online games were the norm for me before this anyway, so being able to fire up the computer and play with a headset and talk to friends during the game felt very "normal."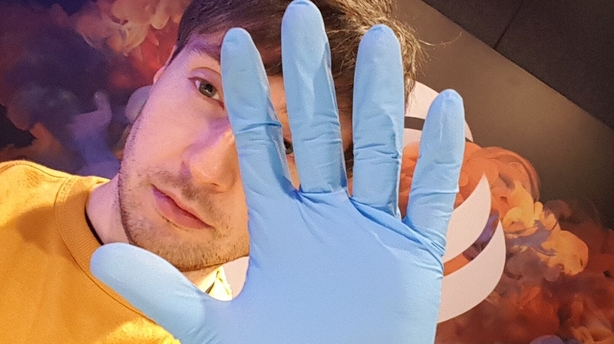 We would drink - and have a substantial meal - while online, basically what everyone else did on Zoom but we had a computer game going on in the background too. I also tried to improve my chess game a bit by doing a deep dive on tutorials.
So, a podcast about a twenty-year-old television show, computer games and chess tutorials, I'm boring myself even telling you this. In one way, the lockdown was a great leveler for people like me, now all of you social, fun, outgoing people get to experience what being a reclusive, nerdy agoraphobe is like.
I studied piano to a reasonable level when I was younger - I took it up to Grade 5 exams - and not continuing it as I got a bit older is one of my big regrets. I would love to have revisited it in lockdown but I really don't have the space for a grand piano. I'd also imagine trying to source one during the restrictions might have been difficult - I'll console myself with this as the reason for not practicing more.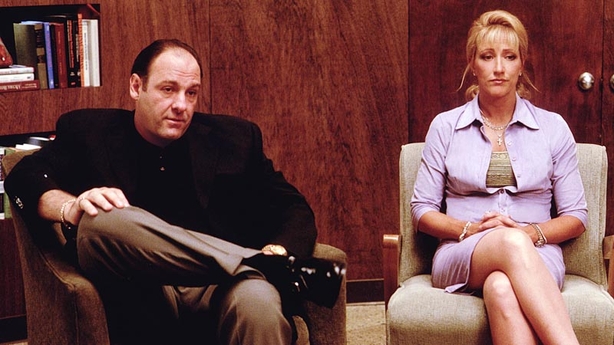 I don't mind cooking basic dishes and generally try and live by the mantra of 'cook once, eat twice.' I won't go so far as to pretend to be one of those people who 'loves cooking.' I see it as functional and totally get the value of it, but for me, saying you 'love cooking' is like saying you love cleaning the shower.
I totally appreciate the value in it, but lets not pretend it isn't tedious. One exception I'll add to that is barbecuing though. I've fired up the grill so many times over the last few months I've lost count - which leads me to my next point: having to exercise off thousands of calories I didn't need in the first place.
Exercise was the serious disruption for me - a few years ago I lost about 20kg and to do that I had to make calorie counting and exercise a serious part of my daily routine. For a few weeks during the lockdown I ate like it was St Stephen's Day for about 20 days in a row I reckon - and then exercised twice as much as I usually would just to accommodate all the extra food.
That started to feel unsustainable, so I dialled back both the calorie consumption and the exercise and am now hitting a reasonable three to four times a week with YouTube video workouts and jogging approx 5km two to three times a week.
On this subject, I wonder what the future looks like for places like gyms and barbers. Even though restrictions have greatly eased, I haven't been near a gym or a barber - the latter is probably very apparent, anyway. I really miss the gym but like many I feel somewhat conscious of, and reluctant to, pile into a room with 20 others and breathe heavily for 45 minutes three times a week.
Chris and Ciara airs Saturday and Sunday, RTÉ 2FM at 11am. Chris will be sitting in for Jenny Greene on weekdays, from August 4 to August 14 on RTÉ 2FM, 3pm-6pm. Chris also does Irish language broadcasting on TG4 and RnaG.