Smart and hard-edged and set in centre-city Dublin, Lift elicits the expected black humour involved when six people get stuck in a lift on a Friday evening, as pub-time beckons.
There are two strands interwoven in the plot, the action in the elevator itself and the touching secondary plot which explores the relationship between a young man and his rogueish grandfather with whom he lives, seemingly his only available family member.
The copyright date on the closing credits says 2016, an indication of how long it can take to get a film out there. In this case, just when it was ready for its cinema run, Covid struck and the film is now in a streaming situation, having been picked up by Amazon Prime.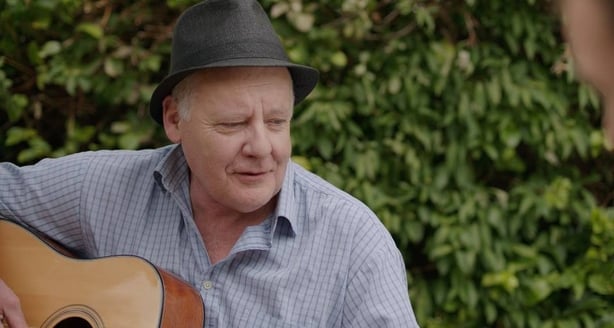 All of which may be no bad thing at all for the producers, Kealan Ryan and Conor Armstrong Sanfey. Ryan, who wrote the screenplay, is one of the stars, while Armstrong Sanfey is the director and editor.
In the opening scenes, the desperate young blade Sean (Fiach Kunz) is wearing a mask over his face but not for the reasons most people wear masks nowadays. Furthermore, in the interests of maintaining your interest in the movie, we will not reveal why he is masked. Sean, we learn as the film progresses, is living with Eddy, his mischievously twinkling grandfather  - there is no other way of describing the character - played by, well, the mischievously twinkling Gerard McSorley. 
McSorley's warm, Northern burr suggests he could read the instructions on the side of a box of dishwasher tablets and you'd listen rapt, wondering where that voice was going to take you next. There is a kind of seanchaí or Michael Harding-like richness in his tobacco-brown tone.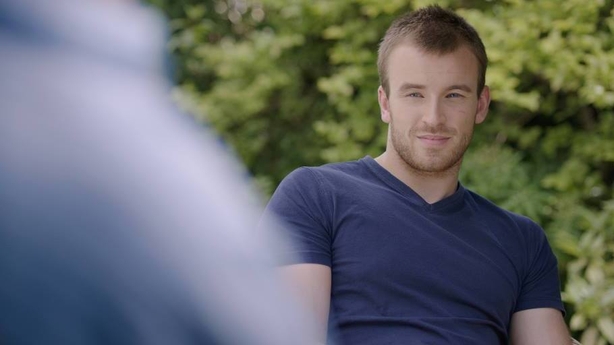 A traumatic event involving an act of brutal violence brings Seán in a raging fury to the office building in question. His mission there leads him unexpectedly into the eponymous lift, and the company of four office workers, one of whom, Mick (Stephen Gorman) is accompanied by his 12-year old daughter (Sophia, played by Meaghan Gallagher). The lift gets stuck, we will not reveal why.
All six unwitting detainees must sit it out - mostly stand it out in fact - anxiously waiting to see how, when or indeed if they will be rescued before the weekend is over. Meanwhile, there are problems with mobile phones and coverage, fading power and fading patience. One of the office guys, Thomas (Colin Walsh) boasts that he has just got his first smart phone - yes, all very 2016.
So, how do you social distance when you are stuck with five other random individuals in the lift of an empty office block at the end of an office week? Not relevant, guv'nor, these individuals, despite their quandary, know nothing of of lock down, of not being able to go much beyond the four walls. Come to think of it, some viewers may even see the lift as a metaphor for the Covid restrictions, so everybody wins. Well, maybe not.
Suffice to say that Lift, with its edgy silences, bleak humour, gentle idiocy and the odd moving passage appeals on many levels. Check out this soft-landing comedy with the subversive message.
Lift is streaming on Amazon Prime and is available for rent or purchase on Google Play, YouTube, Microsoft Store, iTunes and Xbox
We need your consent to load this YouTube contentWe use YouTube to manage extra content that can set cookies on your device and collect data about your activity. Please review their details and accept them to load the content.Manage Preferences