"During the lockdown everyone kept saying to me, 'You must be getting a lot of writing done with all the extra time'. But the truth is, I did way less than usual. Almost none in fact. The lazy bone in my body is too strong and the idea of guilt-free hanging out with the family and doing nothing was just too appealing to me that I didn't want to miss out.
"I've definitely felt like one of the lucky ones during this pandemic. So many people are alone, forced to be away from the people they love during very trying times. I've been allowed to focus on the positives that have come with it - a slower pace of life, getting perspective on things which seemed so important before this all happened, and of course, binge-watching hours of shows, The Virtues, This is Us, Veep, Top Boy, The Trip. I've even had time to go back and re-watch classics like The Wire, which I hadn't seen since it was first on - McNulty is as cool as I remembered him.
We need your consent to load this YouTube contentWe use YouTube to manage extra content that can set cookies on your device and collect data about your activity. Please review their details and accept them to load the content.Manage Preferences
"Another positive for me is that my film, Lift, was picked up by Amazon Prime just before the pandemic so the timing couldn't have been better. We shot it a few years ago and it was released in the States in 2018 but nobody has seen it here until now.
"So, for a film that I had kind of moved on from it's great to be getting messages from friends and strangers alike after having watched it. It's a feel-good film about six strangers stuck in a lift so something about the confined subject matter seem to make it a perfect fit for lockdown viewing!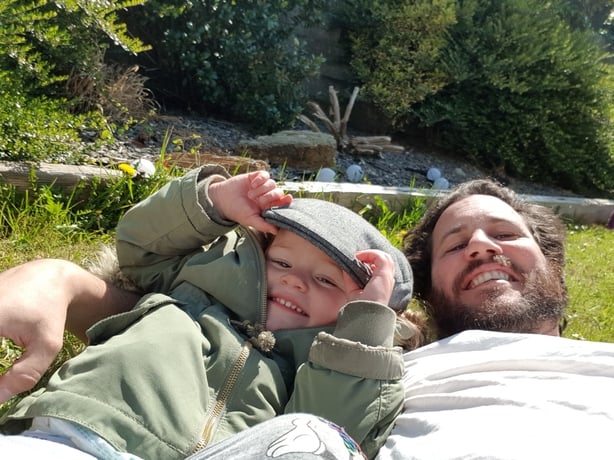 "I think I've been pretty clichéd during this whole thing - the garden has never looked better, my eyes are now square from the TV, I'm an expert on the cruelty of tigers in captivity and I've gone for more two kilometre walks than I have done in my entire life.
"The only thing I haven't embraced is getting fit. I've a nice new belly though, from a few too many evening beers and even more indulgently, from enjoying a full fry-up each morning. I've gone the majority of my adult life skipping breakfast but have made up for it in abundance these past few months.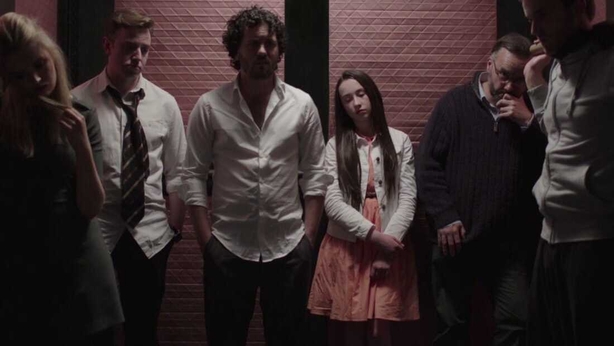 "It hasn't all been painless. Like many people, I have close family members in nursing homes which is a constant worry. My wife and I also suffered a miscarriage in May. I wasn't allowed in the hospital with her so having to sit outside in the car with our toddler while she went through it alone was heart-breaking.
"But being cocooned together with our two-year-old daughter in the aftermath made dealing with things a lot easier. It's something a lot of couples go through and I never appreciated how traumatising it is until experiencing it myself. We were lucky to have that close knit time together to get through it and enjoy every second even more with our amazing little girl.   
"With things getting a bit more back to normal now though, so too is my mentality. A short film which I completed before the pandemic, The Anderson Corporation Will Change Your Life, is starting back on its festival run. I'll be turning my novel, The Middle Place, into an audio-book and I'm tipping away on a new book while working on two feature film screenplays, one of which I just completed last week."
"So, no more writer's block for me. All I have to do now is lose this belly!" 
Kealon plays Jay in Lift, which also stars Gerard McSorley, Hannah Crowley, Steven Gorman, Colin Walsh, Meaghan Gallagher, and Alan Sherlock
Aside from Amazon Prime, Lift is available  for rent or purchase on Google Play, YouTube, Microsoft Store, iTunes and Xbox