As a reporter with RTÉ Radio 1's Today with Sarah McInerney and, prior to that, Today with Sean O'Rourke, Evelyn O'Rourke has had a front-row experience of life under lockdown
"I was standing in a field in a pair of wellies interviewing a busy rural vet about the stresses of lambing season when the announcement came on March 12 that the schools were shutting down.
"It was, like for everyone, one of the most bizarre moments, and in my job since then, it has struck me how often people start by telling me 'where they were' when the announcement came through. It's our new conversational touchstone.
"Obviously, like everyone else in employment, overnight my job underwent incredible changes. I like spending time up close with interviewees, traveling in their cars, for example, talking and talking. Now, I have to set up interviews outside preferably, stand far away generally, wearing a mask and calling out questions so it's a very different reporting experience.
"I have seen the best and worst side of the pandemic in our society. I have visited testing centres with nervous patients, I have interviewed hospital chaplains who had talked movingly about administering Last Rites while wearing PPE on Facetime.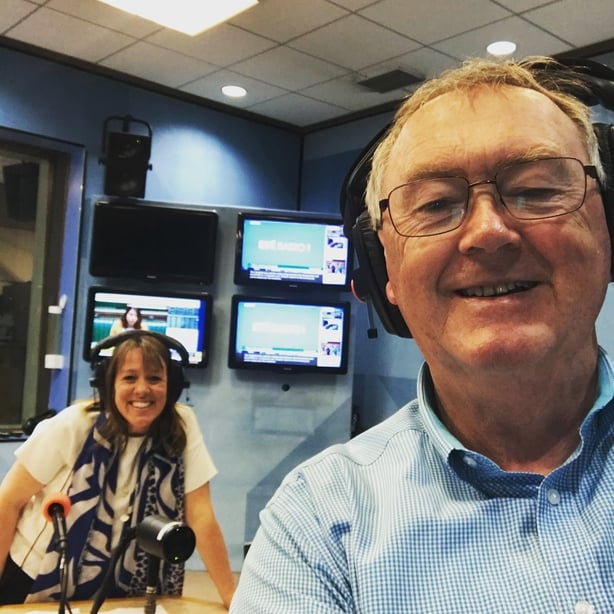 "I have reported on the Family Courts, which have seen some dreadful domestic violence cases. But I have also met volunteers who have motor-biked across the country to help deliver urgent PPE supplies. I have spoken to communities that have rallied together magnificently to support their neighbours. Some days I have laughed and some days I have cried.
"During lockdown, I suddenly became a teacher as well as the other jobs! I'm married to John, who works in TV in RTÉ, and we have two young sons, Oisín, aged ten, and Ross, aged nine. On day one of lockdown we had to become experts on home schooling apps like Seesaw. We developed an intimate relationship with the printer as we seemed to spend hours staring at it as it delivered the latest obair bhaile.
"Both of us worked throughout lockdown, so we juggled like crazy and the boys were great but it was demanding on all of us. My mum Peigí lives next door to us in Dundrum. She had headed to Wexford - where she lives for half the year - when lockdown happened, so we really missed her. We finally got to see her last weekend and it was lovely to give her the biggest hug.
"We tried to carve out a bit of a routine in the middle of all the upheaval. We did a Joe Wicks class as many days as possible and he was a life saver, then I'd take the boys out for a run over to the local football pitches.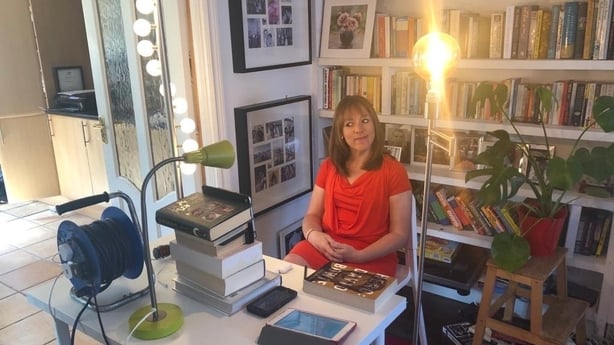 "They worked out through my Fitbit that that route was EXACTLY 1.2 km so we would run there, kick a ball around - Ross is Liverpool crazy and, God love him, he was stuck playing with me. (I am 'enthusiastic' is about all I can say!). Then we would run home.
"We are so lucky living in Dundrum to have the village to potter off to and Marley Park was also in our 2k so I don't think there is a corner of Dundrum they haven't scooted past by now! There was so much baking too, so many calories. Ross was in shock in early May when he made his adored cousin Lia a chocolate cloud birthday cake and he couldn't believe that he wouldn't get to even try it. It had to be passed over on the doorstep.
"We watched movies chosen by the boys, influenced by us a bit sometimes as we went on a retro kick. There was Captain America:Civil War and First Avenger and of course we signed up to Disney. Plus the Pitch Perfect movies were a hit, and we snuck in Ferris Bueller's Day Off and Groundhog Day. They loved the former, not so sure about the latter. Tangled (which features the city of Corona), Big Fat Liar, Cheaper by the Dozen - and Home Alone is always a hit.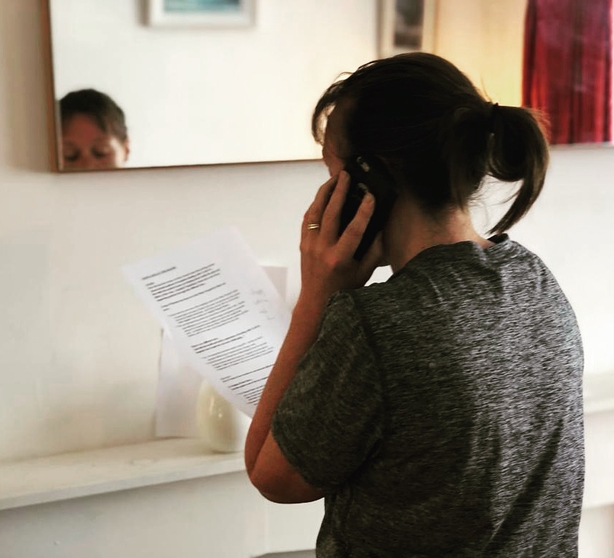 "John and I have watched and re-watched and re-watched and re-watched every episode of The West Wing and no changes during lockdown. It is one of the few programmes we agree on. We enjoyed Ricky Gervais' Afterlife (series 2), which we watched, and I snuck in Dead to Me, which is so good. I liked Breeders too, with Martin Freeman, and The Late Late Show was fantastic during lockdown too. The team and Ryan did an amazing job and there were some great moments there.
"I started listening to more podcasts and was delighted to find The Nobody Zone on Radio 1. I'm a big reader, and as co-presenter of the An Post Book Awards for the last number of years, am very lucky to know writers like Liz Nugent and Sinéad Moriarty. I'm always on the look-out for their books.
"I started lockdown ploughing through the Hilary Mantel novel The Mirror and the Light, and it was great but it is real obair bhaile. Next was Girl, Woman, Other by Bernadine Evaristo, co-winner of the Man Booker Prize, and it was a fantastic read. It felt fresh, urgent and leaped off the page.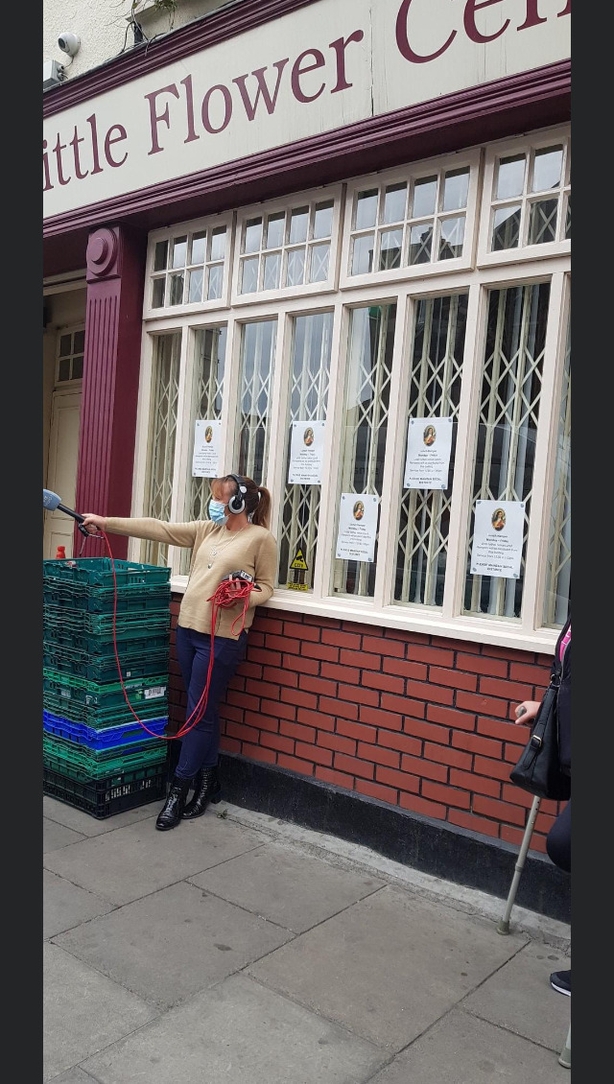 "Then right in the middle of the pandemic I started to feel really tired at night and had no appetite for new stories, so I went back and regressed to teenage years and reread classics like PG Wodehouse and Judy Blume's novel, Tiger Eyes. Funny time and funny moods, I think.
"Stand-out moments from lockdown - my friend Sean O'Rourke's socially-distanced retirement on the steps of the Radio Centre on May 8 in the blazing sunshine. Then my job giving me the privilege of being allowed to travel as an essential service during lockdown and seeing and meeting amazing people all over the country."
Evelyn O'Rourke is an RTÉ TV and radio broadcaster and is currently reporter on Today with Sarah McInerney, weekdays, RTÉ Radio 1, 10.00am