Australian director Anderew Traucki has just released his latest survival thriller Black Water: Abyss - the story of five friends stuck in an underwater cave with a crocodile. He tells Harry Guerin about going in at the deep end once again.
We need your consent to load this YouTube contentWe use YouTube to manage extra content that can set cookies on your device and collect data about your activity. Please review their details and accept them to load the content.Manage Preferences
Harry Guerin: You've been dragged underwater by a crocodile again! After making the crocodile thrillerBlack Water in 2007, why were you a glutton for punishment who wanted to put yourself through that for a second time on Black Water: Abyss?
Andrew Traucki: I know, it's a little crazy, isn't it? I seem to spend most of my films in a wetsuit in cold water, so I certainly don't do it for the comfort. I think the idea of being stuck deep underground in a flooded cave with a 15-foot crocodile is what drew me back - what a harsh do-or-die situation to find yourself in. I love survival scenarios where there is no easy answer and this one posed a really interesting situation.
What did you learn from Black Water that you brought to Black Water: Abyss?
The original Black Water taught me that trying to be as real as possible usually makes for a more compelling and interesting story. That filming in water is always difficult and, of course, that working with real-life crocodiles is a blast.
What were the biggest challenges this time around compared to the first film?
Well, some of this film was made on a set and it was a very challenging situation. It was a vast cave, built 'round a huge pool filled with 250 tonnes of water, where the water had to rise, so that was challenging at times. Also, this film is set in a cave and caves are dark and I didn't want to use that typical 'fake night lighting' you see in so many films. I wanted it to be as real to practical lights as possible, so that was tricky. But, you know, it was crocodiles and lots of water again; they were probably the biggest challenges.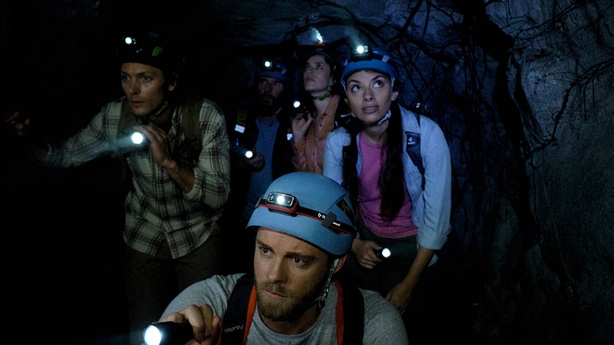 In what will be a change for many a genre movie fan, all the characters in Black Water: Abyss are likeable. Was that part of the attraction?
Yeah, I know everyone likes playing the 'who will die first?' game, so I figured if all the characters were likeable maybe that game would be a little more challenging. Also, most films will set up the obvious villain or two within the gang. I figured it would be good to do something different.
You've also made the survival thrillers The Reef and The Jungle. What is it about these stories that fascinates you so much?
I love survival stories, truly love them. Most of the good survival stories are really tricky because there are no easy, safe decisions. The situation has gone way south and there's no easy road out. I really like trying to work out what I might do in that situation, and whether I'd have the guts to do what has to be done.
What do these films say to you about human nature?
Maybe they say that we all want to survive, but whether you do or don't comes down to your mental attitude and luck. There are some fantastic books about survival. My favourite is called Deep Survival [by Laurence Gonzales]. It sort of makes the point that to survive a life-threatening situation you have to have the right mental attitude.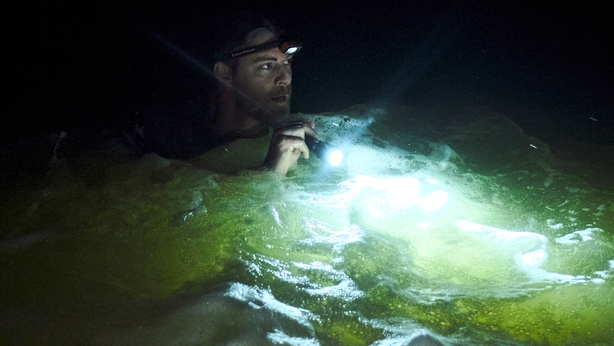 What were the international movies growing up that made you say, 'I want to do that'?
I sort of came to film late. It wasn't until my early 20s when I actually walked onto a film set and saw the sleight of hand that goes on behind the camera that I thought, 'Wow, this is amazing. I want to do magic. I want to do this'. So with that in mind, I was mainly drawn to less mainstream films like Blue Velvet, Apocalypse Now, Evil Dead, Blade Runner.
You're part of the proud tradition of Australian filmmakers who have used the country as a key character in their films. For you, what is it about the landscape that has a hold on generations of directors?
I think the Australian landscape is amazing, especially the desert interior. But to be perfectly honest, for me it's more about the deadly animals that live in that environment.
What are the particular undiscovered treasures that you would advise horror or thriller fans to watch?
Well, if we're talking lesser seen, then The Vanishing (Dutch version), Les Diaboliques [Diabolique (1955)] and REC.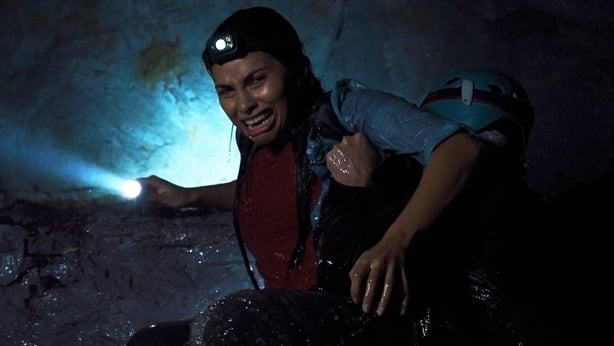 Have you ever had any interesting conversations with Tourism Australia about your work?
Well, you know what they say, 'All publicity is good publicity'. But I am not sure Tourism Australia would agree.
Are you done with crocodiles now?
I thought I was done before but the right script came along and I was undone. So, as always, it would depend on the script.
What have you got coming up next?
I have written a black comedy, very much in the vein of Shaun of the Dead, called Melodica: Vampire Slayers. It's sort of like Spinal Tap meets Dracula. I would absolutely love to make that. Added bonus: it's not set in the water. I've also just finished a kids book called Mashed Myths: Greek Heroes. It's like Fractured Fairy Tales [cartoon] except with ancient heroes. I do really like comedy, as well as horror and thrillers, so hopefully one day I'll get to make one of those as well.
Can we expect a rom-com at some stage?
I think that might be a no, but you never know.
Lastly, what's the best piece of advice you've ever been given about finding oneself in a desperate situation?
Stay calm. I know that might sound a bit lame, but it really is a great piece of advice. As soon as your amygdala takes over and the adrenaline starts pouring into your system it's a lot harder to make sense of a situation. Also, read Deep Survival - it taught me a lot about what to do in a desperate situation.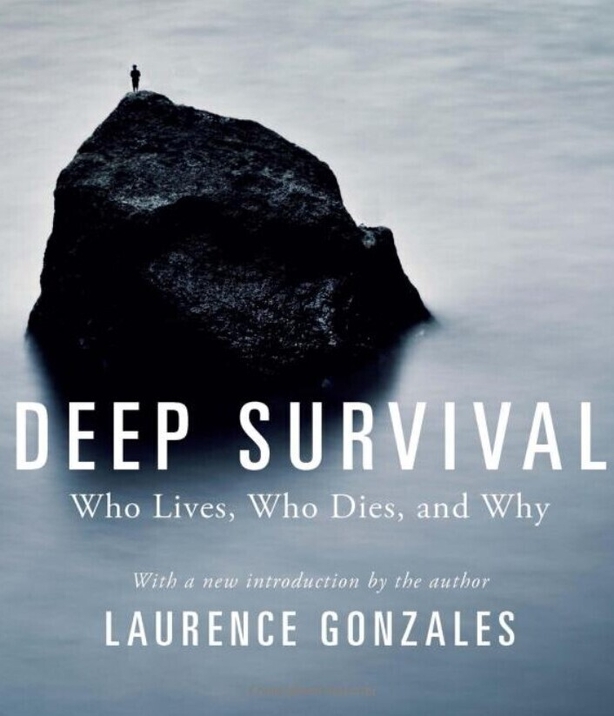 Black Water: Abyss is in cinemas now.