In a new tribute book to Britain's NHS, Graham Norton has shared the harrowing story of almost losing his life after being stabbed in a mugging in London in 1989.
The presenter is one of the many celebrities who have contributed to bestselling author Adam Kay's new book, Dear NHS: 100 Stories To Say Thank You. All profits from the book will go to NHS Charities Together to fund research and projects, and The Lullaby Trust, which supports bereaved parents.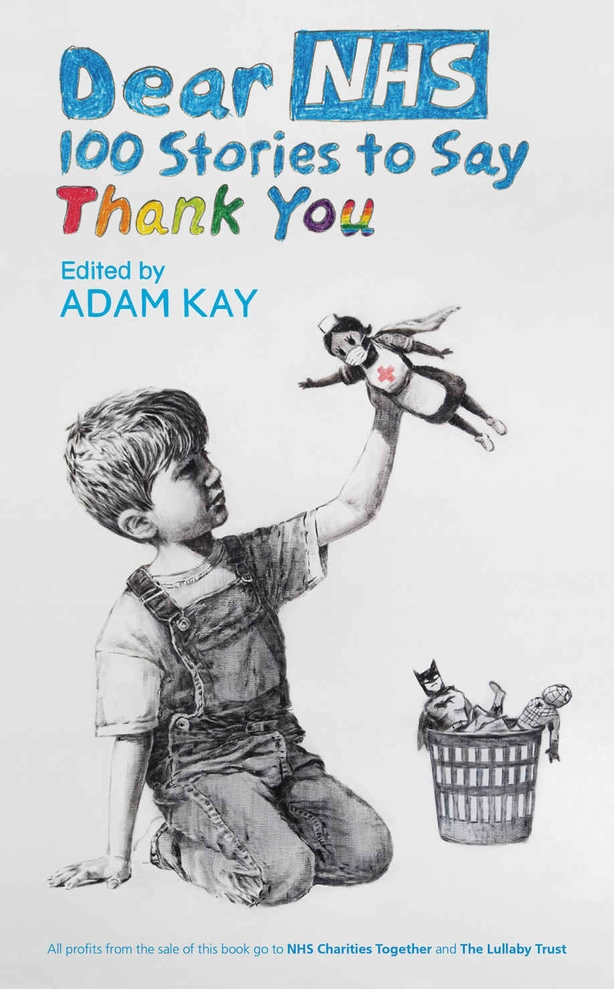 In the book, which has just been published, Norton writes: "It was only when a nurse asked me if I wanted the hospital to contact my parents that I got an inkling of how touch-and-go things were."
"The recovery from a violent mugging takes a long time," he continues. "It's not just physical, but also mental. Your lungs regain their strength long before you stop flinching when a stranger gets too close on the street. Oddly, the very existence of the NHS helps."
Kay, who is the author of the bestselling memoir This Is Going to Hurt about his time as a junior doctor in the NHS, was a guest on ITV's This Morning this week when talk turned to Norton's powerful contribution to the new book.
"The book starts with Graham Norton, who tells us this most extraordinary story," Kay told hosts Phillip Schofield and Holly Willoughby. "He's been this fixture of our lives for decades and so you think you know someone. And he tells this story...
"In London, as a drama student, for the first time, and he got stabbed. And not 'a bit stabbed' - he got really stabbed. [He] Lost half his blood volume, almost lost his life. And he's just arrived in London and describes the NHS as the safety net there to catch us when we fall, replacing the family he'd left behind in Ireland.
"He writes with extreme humour, as you can imagine, but also there's this chilling section where he asks a nurse, 'Am I going to die?' And the long pause that the nurse gave before her response made his flesh hug his bones. And - but of course as they do for so many of us - the NHS saved his life."
Dear NHS: 100 Stories to Say Thank You, edited by Adam Kay, is published by Trapeze and is on sale now.
In a 2019 interview with The Mirror, Norton revealed that he had also been threatened at knifepoint a number of years after the 1989 attack.
He said that reports of knife crimes "don't trigger anything now" for him because they are so prevalent.
"I did have someone pull a knife on me again a few years after the first stabbing but there were people around and it was fine, it was outside a club," Norton recounted.
"Somebody wanted money and had a knife. And what's so sad about the knife crime now is that everyone is a victim in the end.
"Because people are losing their lives and equally the kids stabbing people, their life is destroyed for nothing, for this stupid thing because they couldn't get their heads around the consequences.
"In the moment it was, 'I want that phone' or 'You've got the keys to the car I want to steal'.
"I think it's a lack of imagination in the end, that if you had the empathy, that level of imagination to think it through, that the person you're stabbing could be a brother, friend, sister, mother or father, you wouldn't do it. Somehow people have been dehumanised."
If you have been affected by issues raised in this story, please see: about.rte.ie/helplines.