"I have been lucky on many fronts during the lock-down. We had just finished a big renovation project on our house, before which I had done a very serious 'Marie Kondo' job on the de-cluttering - I had been meaning to do it for years.
"So, there we were,  my husband Gerry Kelly and I, at home in our brand new 'old' house,  with no pressure on us to tidy up!  
"It was such a privilege to be able to share beautiful music with our Lyric listeners each weekend. From the moment the crisis became serious, even before the lock down, the communication with the listeners was different. It was clear that the music was a real balm, and the text messages coming in to the show were full of emotion.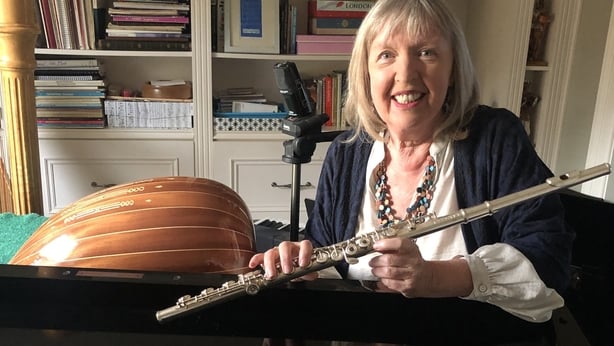 "At the beginning of the lock down, I remembered a piece I had read by broadcaster and author, John Quinn, where he talked about how children nowadays didn't have time to just 'meander.' I read it out on air, - thinking of all the parents who were taking on to home-school their children, and I had a huge response.
"And one of the listeners who got in touch was John Quinn himself.  The chats we had afterwards by phone, and the excerpts from his audio books, Moments, that we subsequently broadcast, are among the highlights of this time.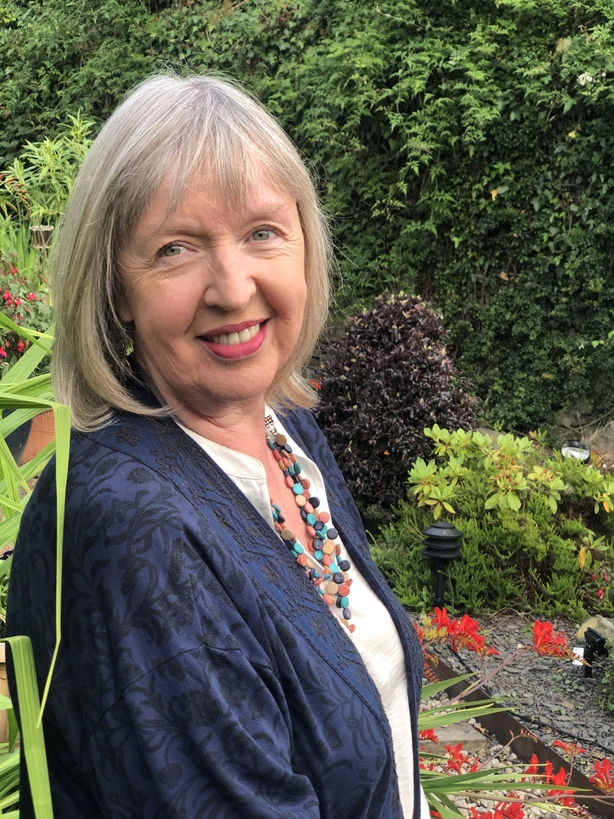 "Of course, it was a surreal time. Three of our four adult children are busy freelance musicians in London, and all their work was gone. At first, it was fascinating to see all the creative things that musicians were posting online – for free or for charity, and then you'd think 'How are they going to make a living?'
"One minute I'd be actually enjoying the lock down, and the next realising just how terrible it was for so many people.  The National Campaign for the Arts, here in Ireland, did a great job in making the case for the importance of the arts and the need for support.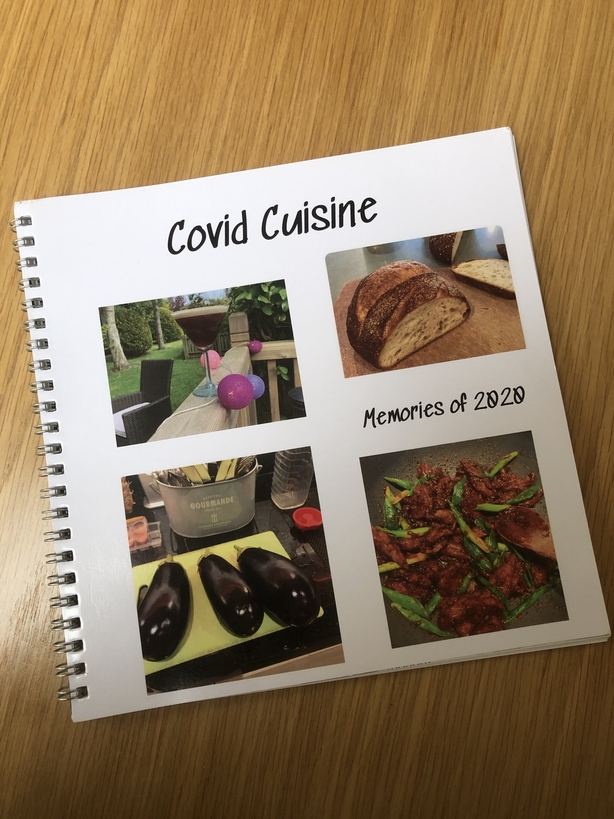 "Our son, Stephen, plays percussion in the RTE Concert Orchestra, and we all got a particular kick out of a photo-shoot they did in Croke Park. Our boy playing in his county colours in Croke Park!  His photo made the back page of the Irish Examiner. That kept the slagging on the family Viber group going for a while!
"Then we had a family and friends WhatsApp cooking group, called 'Covid Cuisine.'  So much cooking – so much time to cook! And all the fretting about whether baking soda was the same as bicarbonate of soda. My sister and I got a load of the recipes and the quips and photos from the text messages, and published a cook-book for everyone in the group. We had such great craic putting it together.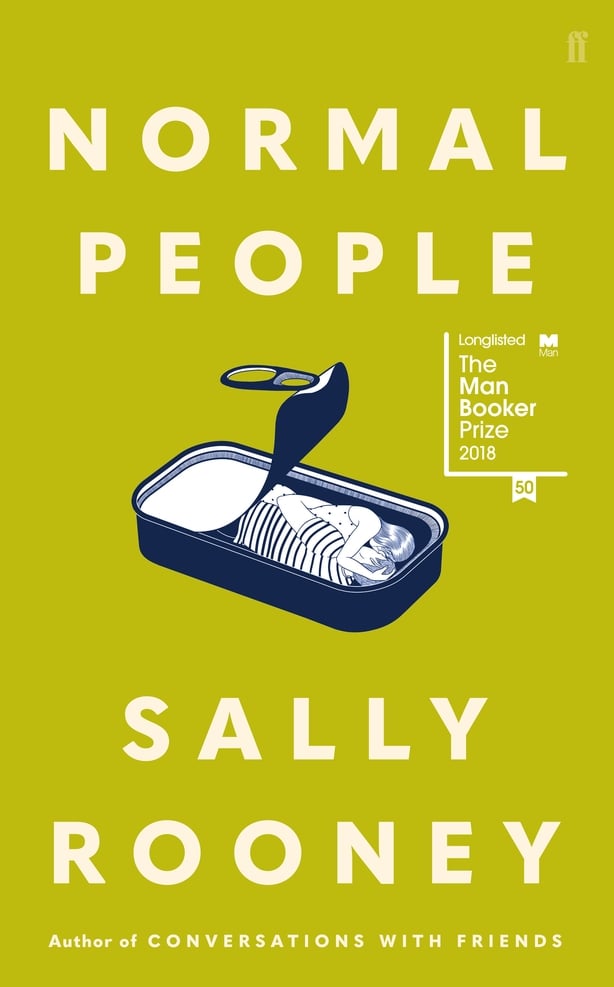 "I realised, early on, that Zoom wasn't great for our family, as we all like to talk at the same time, but have the ability to take part in multiple conversations simultaneously. You can't do that on Zoom, really, so we are madly looking forward to a good session around the kitchen table. 
"I read all the time, but couldn't concentrate on a book at the beginning. Normal People sorted that, but I have to admit to not liking the first Sally Rooney book, Conversations with Friends.  I just found the characters so self-absorbed and irritating.
"But I read Normal People after seeing the first episode of the television series, and loved both the book and the series.  I thought Colum McCann's Apeirogon was wonderful, a beautifully-woven story of a friendship between an Israeli and a Palestinian, who have both lost their daughters. Totally absorbing."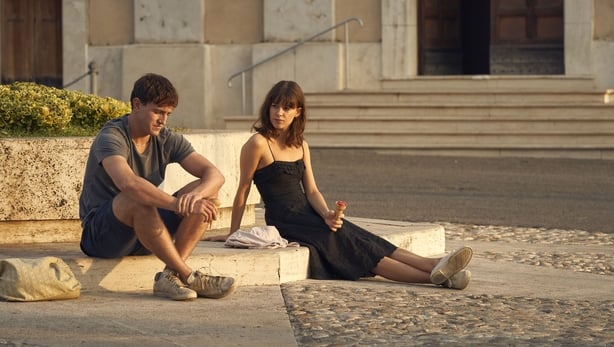 "There were so many cancelled music festivals, but so much available on line. The Metropolitan Opera in New York;  The Mahler Festival at the Concertgebouw, Amsterdam were my top hits. And then the wonderfully re-imagined online Irish festivals. But I miss the collective live listening experience. 
"My favourite exercise is taking my headphones for a walk. I get so bored if I haven't got some music or current affairs podcast to listen to. 
"My husband took to gardening, although I think it was to escape domestic work! The bird song was extraordinary.  I will never forget listening to Opera Night on Lyric one Saturday night in March, as I sat in the garden after work, when a particular little bird took on to compete with soprano Angela Gheorghiu. Pure magic. The bird won, hands down.
"There was such a lot of sadness and loss, for so many people, but there was so much kindness, too.  I really hope we don't lose that, as things start to become more 'normal'. 
Evelyn Grant's Weekend Drive, Saturdays, 4pm - 7pm, Sundays, 4pm - 6pm, RTÉ Lyric FM