Jessie Wallace will reprise her role as EastEnders' Kat in upcoming episodes after co-star Davood Ghadami, who plays Kush, confirmed her return to Walford on spin-off show EastEnders: Secrets from the Square on BBC One on Monday night.
Earlier this year, Wallace was reportedly suspended from the BBC soap following an alleged incident. The BBC did not comment on the reports.
Ghadami told EastEnders: Secrets from the Square that Kat and Kush will endure a "really testing" time in upcoming episodes. Last week, EastEnders returned to filming using social distancing protocols after halting production in March due to the Covid-19 emergency. A transmission date for new episodes has yet to be announced.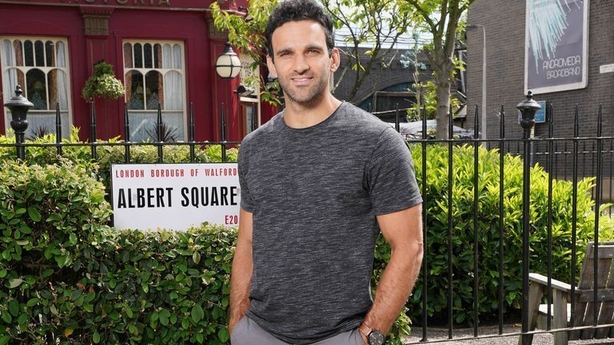 Looking ahead to the upcoming storyline, Ghadami continued: "Last thing we saw was him [Kush] having a bit of difficulty with Jean, and him trying to sort it out and going about it the wrong way. But he's forgiven by Jean and let back in.
"So he's in No 31 with all the kids, with Jean, with Mo, with Shirley.
"And we also have Kat back, so they actually spend lockdown together.
"So, can you just imagine? All those characters! How that would work for Kush… the queue for the toilet. Like, think of it!"