EastEnders actor Davood Ghadami has been speculating about how his character Kush Kazemi might be dealing with Covid restrictions.
The BBC soap is off air due to the pandemic but will return in the autumn when viewers will learn how Walford residents have begun to progress with their lives as they tentatively break out of isolation.
"Having to live with the Slaters, that's a busy house for a guy that wants to just get out every now and again," muses Davood, as reported by Digital Spy. "He must be going mad three months in. You can't even imagine, that poor guy.
"He'd probably volunteer to do the shopping, to take the bins out, do anything just to get out of there. It will be very telling to see how he comes back, to see how he's coped or if he has coped."
Ghadami was speaking ahead of this Monday night's episode of BBC One's EastEnders spin-off show Secrets From the Square, in which Stacey Dooley interviews cast members. The actor will be joined by his fellow EastEnders James Bye (Martin Fowler).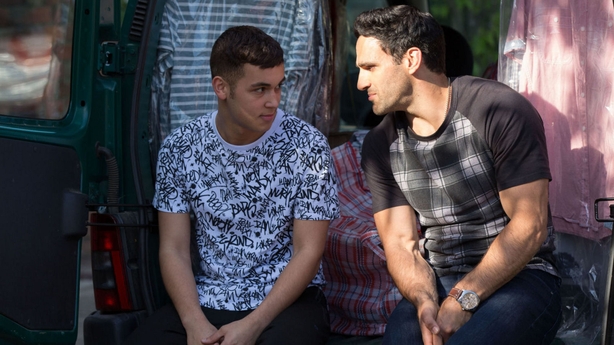 "I really enjoyed getting back to our place of work, getting together with James obviously, seeing a few of the crew as well, which was lovely," said Davood.
"I loved catching up with everybody. It wasn't in the way we liked with all the hugs, but just to get to see everybody was great. And also being able to do it in an environment where we're reminiscing our past storylines, and going back to how it all started for our characters was a really lovely thing to do.
The actor is looking forward to filming new scenes. "On a personal level, I'm really looking forward to getting back around my friends and colleagues. And also being able to see where the story-lines go from here, how the people of Walford live in the new world, and how the story-lines pick up from where we left off.
"It's all a very intriguing time, almost to reset what Walford is and how the characters interact and relate."