Normal People star Paul Mescal has revealed that he "broke down" while filming the emotional therapy scene in the tenth episode of the popular show.
The 24-year-old Kildare man, who plays Connell Waldron in the hit TV drama based on Sally Rooney's best-selling novel about two star-crossed lovers, admits he wanted the scene to feel "real and authentic".
Speaking to Film Maker Magazine, Mescal said the scene in which his character finds out about the sudden death of a school friend was one that always stood out to him.
"The first time that I re-read the book, knowing that I was going to be playing Connell, that was the scene that stuck out for me," he admitted.
"I'm going to be playing a version of that scene which has moved me as a reader countless times and I feel like in a visual setting, there's an onus on me in the TV show to do the same for the viewers."
"I broke down on the first two takes."
"I had this duty to the character who I loved, and who I do love… I was aware that this scene was crucial, and if that doesn't feel authentic and feel real then the character is floating on nothing," he said.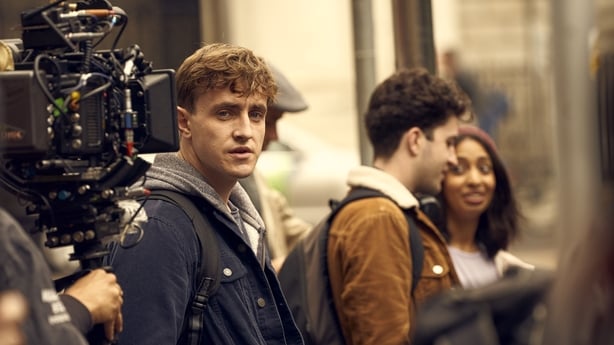 Earlier in the week, fresh from stealing the show along with his co-star Daisy Edgar-Jones and Fleabag's "hot priest" on RTÉ Does Comic Relief,  Mescal delighted Normal People fans by reading an extract for Instagram reading club, Between Two Books, which is run by Florence Welch of Florence and the Machine.