Musician Lisa Lambe has been promoting her new album Juniper in ingenious ways during the pandemic restrictions, and she sang at Áras an Uachtaráin for President Michael D Higgins and his wife Sabina
"At the beginning of March I had become immersed in the work of the late Caitlín Maude, the extraordinary and unique Irish language poet, actor and singer. Her collection of song and poems called Caitlín is truly special.
"Partly inspired by Caitlín, I decided to jump in my car and head to the city. I wanted to buy a shruti box - a small Indian harmonium that makes drone sounds - to allow me to explore some different musical ideas and sounds. I sat in my car and turned the engine on as the Taoiseach came on the air to address the nation from Washington.
"It was one of those defining moments. March 12, 2020. Public spaces were to close due to the global pandemic. I didn't drive to the music shop. I went to see my parents instead. The week before, March 3, when I was filming in Connemara for a new music video, was already feeling like a lifetime ago and a very different world.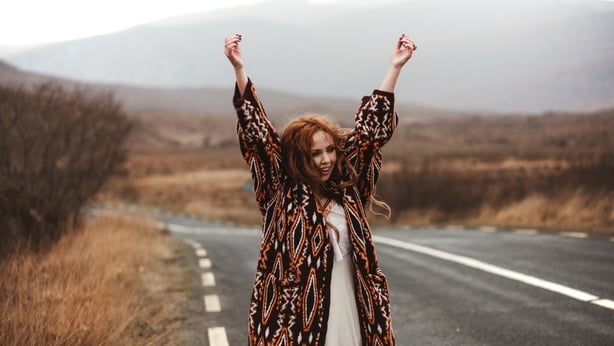 "The early part of lockdown presented a particular challenge for me as an artist. I had a whole range of live gigs that I had to cancel and a whole lot of planned shows to reschedule until a safer time is upon us. As an artist it felt in some ways that we were all in free fall, wondering if were ever going to be caught.
"My latest album Juniper was released on April 3. It was due to launch live with a show in Dublin in The Sugar Club. I was particularly grateful therefore to a bunch of the very best Irish musicians, and humans with brilliant open minds and big hearts, who pulled out all the stops to help me make a 'reimagined ' version of this live show happen, but instead from our homes.
"We worked alongside the Irish musician and filmmaker Al Doherty and my US record label, who were working on a different time zone, to do an online live stream of some of the new music from the album, together but apart.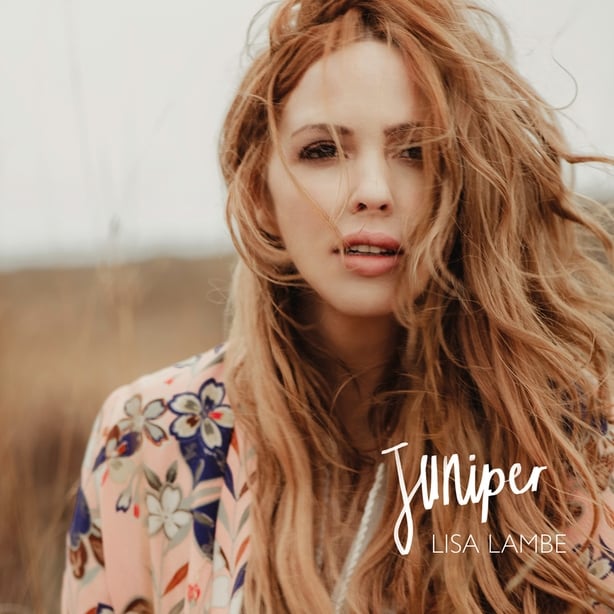 "It was a rare experience, exciting,daunting but really rewarding and fun. It is no substitute for the live experience and I really do long to be back performing for a live audience. That 'launch' has now been seen by thousands of people where the original gig would have been for a few hundred. So some small positive things to be found maybe.
"I have tried to spend as much of my free time during restrictions relaxing and listening to the work of artists I admire, new music I have been listening to of late is The Reed That Bends in the Storm, a beautiful album by John McCusker, Michael McGoldrick and John Doyle.
"Sarah Jarosz's World on the Ground is a new album from one of my favourite Americana artists which is an evocative, inward-looking kind of lyrical landscape. These, and Tinariwen's Elwan on vinyl have been my soundtrack to the days of restrictions.
We need your consent to load this YouTube contentWe use YouTube to manage extra content that can set cookies on your device and collect data about your activity. Please review their details and accept them to load the content.Manage Preferences
"Working from home, a newly made little home studio helps me focus my energy and complete my music projects. I love having the microphone ready to capture something spontaneous - an idea or a harvest of lyrics. I love recording late at night, a great wind-down to switch on the mic and sing the sketches from my notebooks as well as new ideas for projects and songs.
"Working by Skype, I worked with Al (Doherty) to edit three new videos for Juniper. This was brilliant fun, though very different, pace-wise, to meeting in person to work. It did remind me that I have to make the most of slowing down and I have go at a different pace and working this way was a nice reminder of all that was made and captured to make Juniper come to life.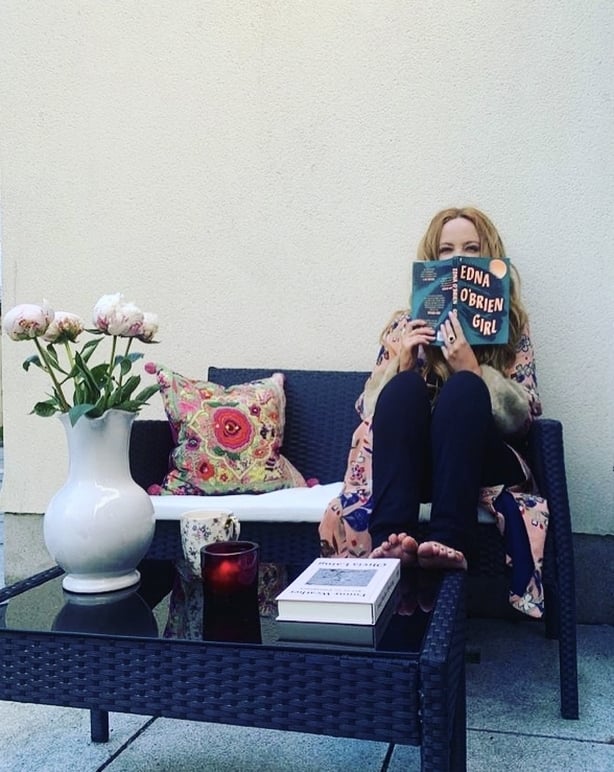 "I've been collaborating with artists here in Ireland over the last few weeks but also in Canada and Nashville and just the other day I recorded guest vocals for a project with a Scottish songwriter and composer. Projects that would perhaps not have been so possible if we all weren't in lockdown at the same time. Another little positive thing maybe.
"At the side of my laptop and within my eye line when I have been recording through much of these projects has been Olivia Laing's brilliant book, Funny Weather: Art in an Emergency, essays about why art matters. and a brilliant and thought-provoking companion during Lockdown days. It really does capture the zeitgeist, and makes me think of the struggle ahead for many artists.
"I am lucky to be able to call Edna O'Brien a friend, she is certainly and inspiration. In May I finished Edna's Girl which is a traumatic story of a young Nigerian woman's survival. I am reminded of Edna's provocative question: "How do we love in a world that has lost its moorings?" Edna has a new book out, released on Bloomsday, James and Nora. She is prolific."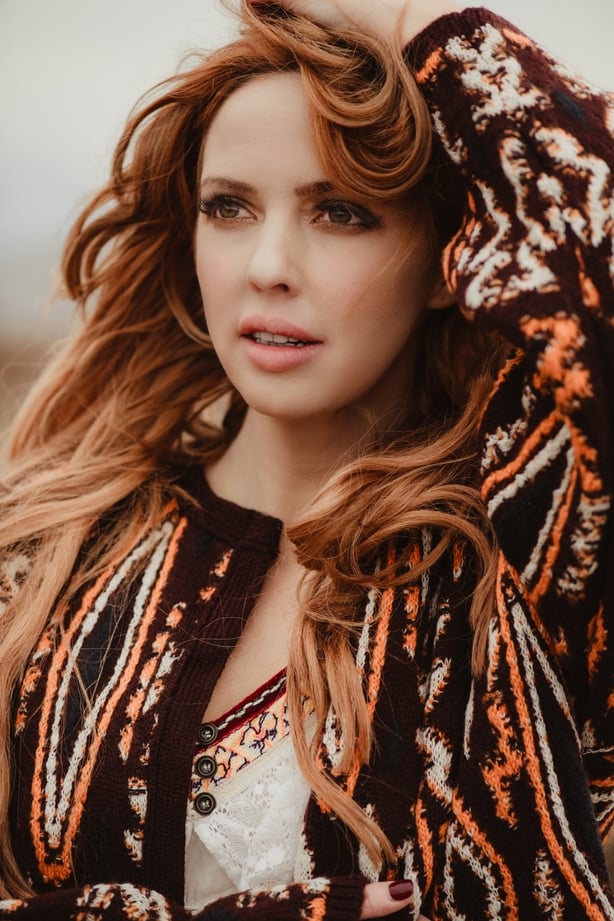 "The other day, as the restrictions started to ease and the birdsong had to compete with the noise of traffic and construction, I jumped in my car, went to town and bought the shruti.
"Netflix has been going non-stop, I finally watched all of Ozark, and the final series of Homeland on RTÉ. It was hard to watch only one of these at a time, and hard to drag myself in from just sitting in the garden on warm nights.
"One thing that was a new experience was watching and hearing the exquisite theatre company Complicité's The Encounter with my laptop and earphones. I was transported into an aural sonic playground of storytelling. taken to the Javari Valley in Brazil by Simon McBurney, alone on on the Barbican stage.
"The depth of sound was like a magic trick coming through my headphones as he weaves a journey through the Amazon. It is an extraordinary creation and it was a balm for my mind .
"As I write this I am preparing for my first live performance. I will be singing The Salley Gardens at Áras an Uachtaráin for President Michael D Higgins and Sabina Higgins. It will be such an honour to be there and to sing and hear musicians again in one space, a beautiful one at that. I look forward to seeing the rose garden.
"I hope that in some little way art and entertainment and song can help soothe and also help re-imagine our future together. I know it has helped me."
We need your consent to load this YouTube contentWe use YouTube to manage extra content that can set cookies on your device and collect data about your activity. Please review their details and accept them to load the content.Manage Preferences