Kerry Katona has revealed her separation from first husband Brian McFadden ''started'' her ''on drugs''.
The 39-year-old former Atomic Kitten star parted ways with the ex-Westlife star in 2004 after two years of marriage.
Writing in her latest New! magazine column, Katona, who has two daughters with McFadden, Molly (18) and Lilly-Sue (17), said her divorce from the 40-year-old singer was "hugely painful".
''A divorce is a huge loss and you do grieve. The separation anxiety you feel when you lose your partner is hugely painful.
''The end of my first marriage was what started me on drugs - that was how bad it was."
''Just because a relationship ends, it doesn't mean you snap back into normality.
"These things take time," she added.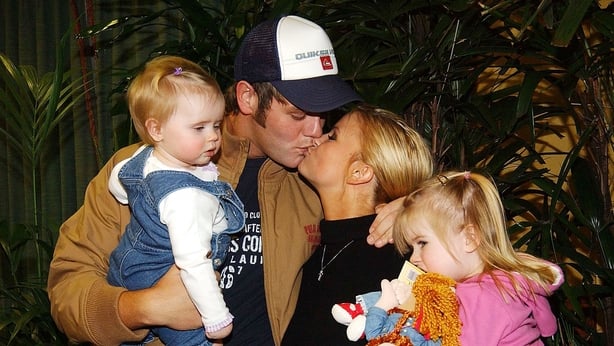 Katona, who also has Heidi (13) and Max (12) with second spouse Mark Croft, and six-year-old DJ with her late third husband George Kay, also said she is missing her eldest daughter who is studying in Ireland.
''I've been in bits all week because our Molly has gone back to Ireland after months of staying with us during lockdown," she said.
"Her dad came to get her so she could spend a couple of days with him and then she headed back so she could resume her routine.
"That girl is my best friend and we're completely inseparable, so for me it's like having my right arm ripped off."
Katona previously described her marriage to Brian McFadden as her "favourite".