Singer Christy Dignam has revealed that he will never get closure for his father's death.
Talking to the Irish Sunday Mirror, the Aslan frontman said that losing his father, Christy Snr, to Covid-19 in a nursing home in May was "a nightmare".
Christy also explained that he never got to give his dad a hug or to say a proper goodbye.
"That was horrible," Dignam told the newspaper. "It was one of the worst experiences I ever had in my life.
"We are a very close family and because my mother had already passed away, my father was kind of the last, the glue holding the whole thing together.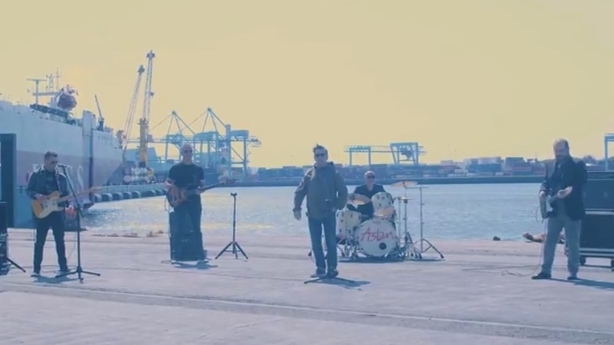 "About a week before he died, I started to get a bit frantic about wanting to see him. The nursing home said we could do a Facetime thing.
"He asked me why nobody was visiting him. I was trying to explain to him the situation."
Christy subsequently phoned all his family members and suggested a visit whereby they stood in the car park and Christy Snr was brought to the window.
"The nurses were dressed in boiler suits and masks and big gloves and all I could think was 'Jesus he must be bloody terrified' as he didn't understand what it was all about." he said.
We need your consent to load this YouTube contentWe use YouTube to manage extra content that can set cookies on your device and collect data about your activity. Please review their details and accept them to load the content.Manage Preferences
The 60-year old singer also discussed his father's passing on The Late Late Show in May.
"When I got the phone call that he passed away the first thing that came into my head was 'I'll never see his face again'," the Aslan rocker told host Ryan Tubridy.
"I really understood about Irish funerals then. The reason we have the wake is to give you some kind of closure. And we didn't have that."
Christy Snr was the father of eight children, 11 grandchildren and 12 great-grandchildren. However, only nine people were allowed to attend his funeral.
The Aslan singer recently revealed that he is once again receiving chemotherapy for the blood cancer, amyloidosis, with which he was diagnosed in 2013.