Gavin James told Sunday with Miriam on RTÉ Radio 1 that he has been using his time at home during the Covid-19 emergency to write new music.
The singer-songwriter told Miriam O'Callaghan: "I think at the start of the lockdown I was missing little things like the pubs and stuff, but now not so much. I'm kind of nearly getting used to having so many hours in the day now.
"I'm starting to write a lot more. I think at the start of the whole thing - like a lot of people - I was feeling quite guilty about not doing much. I was just kind of sitting down and eating pizza and watching the Michael Jordan documentary [The Last Dance] for three weeks! Right now, I've been doing a lot of writing over Zoom. I've been learning how to produce stuff at home, stuff that I wouldn't have really learned otherwise.
We need your consent to load this YouTube contentWe use YouTube to manage extra content that can set cookies on your device and collect data about your activity. Please review their details and accept them to load the content.Manage Preferences
"I can't wait to see my parents. I can't wait to see everybody that I love, all my mates and all that, so when that day comes it's going to be amazing."
When asked if he is finding it easy to stay positive, he replied: "It all depends, really. I've been chatting to a lot of my mates and a lot of people that are in the same vein as me and play music and stuff - and even my sister and my ma and da - [and] I think we're all going through the same thing.
"There are a couple of days you'll have loads of motivation to do everything - you'll be baking a pie and you'll be making bread and you'll be doing all this mad stuff. Then some days you just feel like doing absolutely nothing. But it's very easy to feel guilty about doing nothing, but I don't think you should. To be honest, if you want to treat some of these days as a bit of a breather it's perfectly okay to do so because it's good for the head."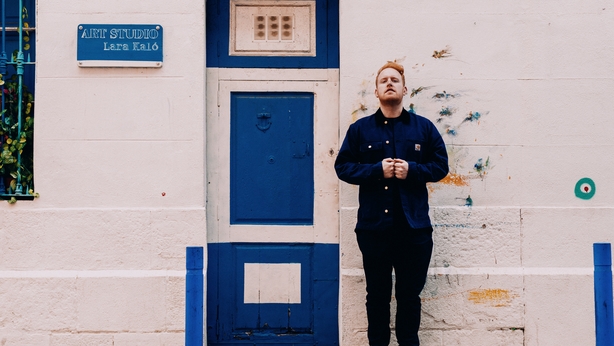 Gavin James will headline a series of drive-in concerts over the summer. He described the shows as "one foot forward" as Covid-19 restrictions are eased, adding that he hopes other artists follow suit.
"In my eyes it's a great thing. It's kind of a great thing to do to help the industry that we're in, that I'm in, the music industry, as a whole. It's people that haven't worked for three months and getting them back out. It's just the only kind of concept that seems to work and be safe for everybody out now. And also, it's nice for people to look forward to something during the summer... It's going to be great craic, I can't wait to do it."
We need your consent to load this YouTube contentWe use YouTube to manage extra content that can set cookies on your device and collect data about your activity. Please review their details and accept them to load the content.Manage Preferences