Pierce Brosnan's new comedy, Eurovision Song Contest: The Story of Fire Saga, will premiere on Netflix on Friday, June 26.
Brosnan stars opposite Will Ferrell and Rachel McAdams in the romp, which follows the diamante dreams of Lars Erickssong and Sigrit Ericksdottir.
"When aspiring musicians Lars (Will Ferrell) and Sigrit (Rachel McAdams) are given the opportunity of a lifetime to represent their country at the world's biggest song competition, they finally have a chance to prove that any dream is a dream worth fighting for," teases Netflix.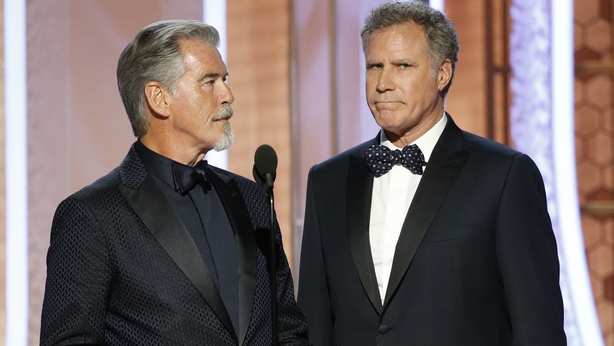 Brosnan talked about what fans could expect from the movie when he was Ryan Tubridy's guest on the Late Late Show earlier this month.
"Can we expect, à la Mamma Mia! that brought you to a whole other generation, more singing from you, Pierce?" asked the host.
"I do not sing in this new movie," Brosnan smiled. "It takes place in Iceland and Will and his girlfriend, they want to sing in the Eurovision Song Contest. I play Erick, the father, possibly 'the most handsome man in Iceland', as they say. And I'm a fisherman; I shun these kinds of foolish ways.
"As boyfriend and girlfriend, living in this little community in Iceland, they could be brother and sister - so they're never quite sure! I play his father, and I've gallivanted around! I think it's a wonderful film!"