Beoga are launching their new mini-album Carousel online this Friday night with special guests including Foy Vance, Lissie and Ryan McMullan.
The band will also be joined by Stephanie Rainey, Niall McCabe and Devin Dawson at 8:00pm on Friday for the livestream on Beoga's Facebook, Twitter and YouTube pages.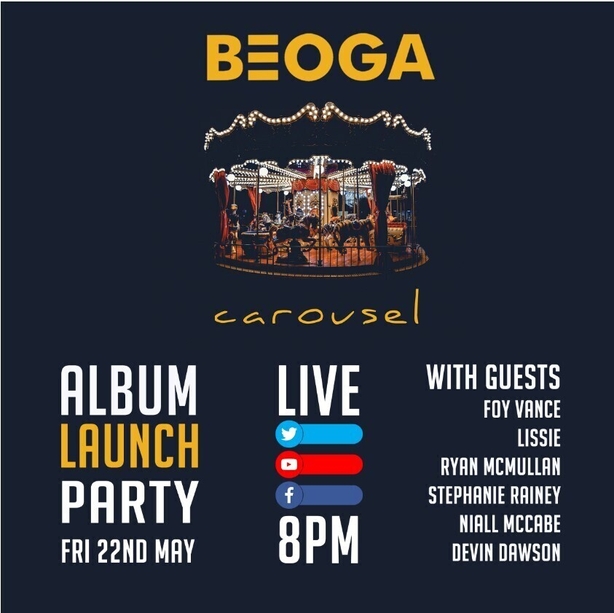 Writing on Beoga.com, the quintet said: "Although the live stream will be free to view, you may wish to consider buying a 'virtual' gig ticket (or several) to help us to continue making music in the current climate. Thanks for your support." The virtual tickets are priced at €5.
Carousel, which includes current single In a Rocket, is also out on Friday.
When asked recently by RTÉ Entertainment if the band had considered postponing the release of Carousel in the wake of the Covid-19 emergency, Beoga's Eamon Murray replied: "We chatted about it, but that seemed like going backwards. We thought that maybe some folks might be glad of new music. With all the shows being cancelled, we wanted to try and busy ourselves one way or another and putting out the music we've been working on seemed like a good idea."
Beoga plan to be back on the road for shows at the end of the year.