Normal People stars Daisy Edgar-Jones and Paul Mescal have said they "now have no embarrassment threshold" after filming their characters' love scenes for the relationship drama.
The actors joined James Corden - a major fan of the Sally Rooney adaptation - on his Late Late Show in the US on Wednesday to talk about starring in the TV phenomenon.
Corden told the stars that the love scenes between their characters Marianne and Connell display "people's first sexual experiences in the most honest, and beautiful, way I've ever seen it done".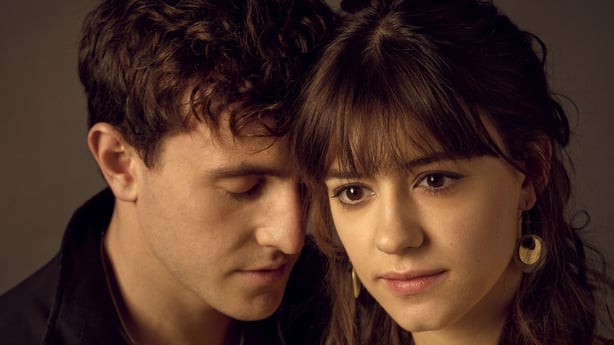 "But it requires an incredible amount of trust from both of you," he continued.
"I mean, I've been with my wife now 11 years and I'm just at the stage where I'm happy for her to see me naked! For like a minute - if I walk past the door... It's a very quick minute. I normally walk past the door and then pop my head back 'round and apologise!
"For you two, how do you break any tension in that moment when you're both about to be naked on set together for the first time?"
"I think it's a totally alien position to put any two human beings, because normally any kind of sexual encounter we have is a very private thing and it doesn't have cameras and crew in the room," replied Mescal. 
"Well..." interrupted Corden.
"Yeah, well, look - depends what you're into!" laughed Mescal. "But we had a wonderful intimacy coordinator, but ultimately me and Daisy still had to be comfortable with each other."
Mescal then went on to recount one particularly embarrassing moment on set, which you can find out about by watching the interview above.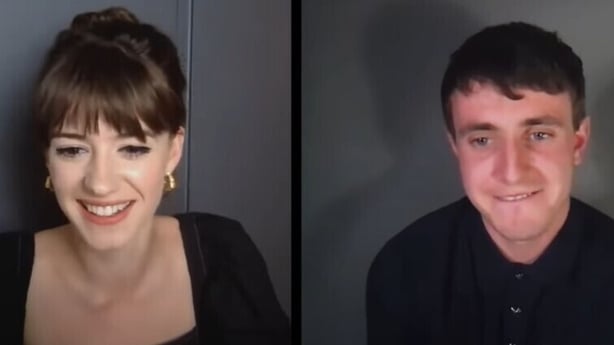 "I think by the end Paul and I now have no embarrassment threshold!" laughed Edgar-Jones. "There's just one that does not exist. Like at all. Because I think once you've gone through that, together, you can kind of do anything. Because that's the most embarrassed I think I've ever been."
Watch Normal People on the RTÉ Player.