Normal People star Sarah Greene has told RTÉ 2FM's Jenny Greene Show that the reaction to the relationship drama has lifted her spirits while she waits out the Covid-19 emergency in Belfast, where she was filming a new comedy written by brothers Brian and Domhnall Gleeson. 
Greene joined her namesake on 2FM on Tuesday, telling the host that, like everyone, she has experienced "many ups and downs" since the Covid-19 emergency began.  
"I've had some really down weeks - but I'm kind of on a high from the positivity the show is getting and all the love for the show," she said.
"It has definitely rubbed off on me because I've floated around for the last week, which is lovely."
Greene, who plays Connell's (co-star Paul Mescal) mother Lorraine in Normal People, said it was "pretty gutting" that filming was halted in Belfast on the last week of the Gleeson brothers' new project due to the Covid-19 emergency.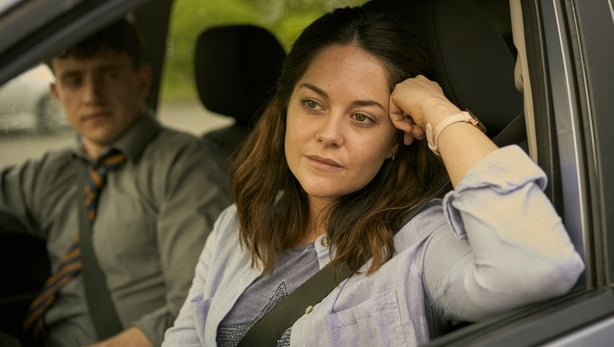 "Fingers crossed we will [finish filming] when all this passes," she continued. "So we just decided to stay here instead of going back to London. We're close to the beach here and there's a country park across the road from us. It's been quite peaceful.
"I miss my family terribly; I miss my mam and dad and my sister and my nephew. They are all in Cork. Hopefully if some of these restrictions are lifted I'll get to run down the road in the car and meet them - better than flying."
Greene also said she intends to watch Normal People again over the coming days, revealing that Lorraine had been her favourite character in Sally Rooney's source novel since she received the book from her own mother for Christmas in 2018.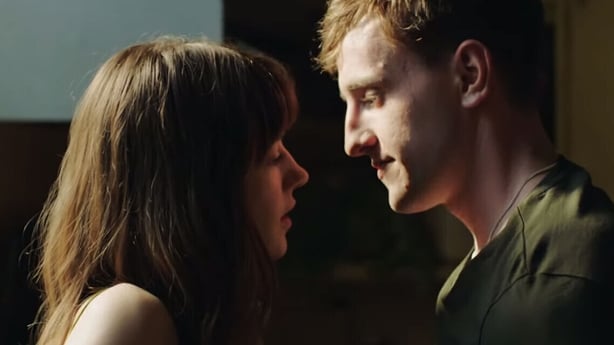 On RTÉ One, the first two episodes of Normal People, including catch-up, have been watched by an average audience of 371,000, with another 19,000 watching the RTÉ+1 broadcast. On the RTÉ Player, 301,000 streams have been watched to date - the strongest drama opening ever on the Player.
In the UK, the series - made by Irish company Element Pictures for the BBC and streaming service Hulu - has received over 16.2m requests since it premiered on the BBC iPlayer on Sunday, April 26, setting a new record for a BBC Three-sourced show. 
Normal People continues on RTÉ One on Tuesdays at 10:15pm.
Watch Normal People on the RTÉ Player.