Channel 4's How to Beat series looks at stress, superhero movies get the Mark Kermode treatment, and Matt LeBlanc is back in US sitcom Man with a Plan . . .
Pick of the Day
How to Beat: Stress, 8.00pm, Channel 4
Stress is something we all face at one time or another - during the current crisis, it's bound to be a major factor in most people's lives.
Kate Quilton and Dr Javid Abdelmoneim enlist 10 stressed-out volunteers from around the UK, from a firefighter to a paramedic to a chef, to take part in an experiment to see if making simple lifestyle changes can help alleviate stress.
Are hobbies, mindfulness and cutting back the booze and caffeine the simple stress-busting solutions we need?
Work is the most common cause of stress for us in the UK. With 59% of the working population reporting an issue, Kate visits Lego, a company leading the way on employee wellbeing.
Javid shows how spending time in green spaces can reduce anxiety and lower blood pressure, therefore reducing stress levels.
And can the 10 million people in the UK with phobias take heart from a pioneering treatment offered in virtual reality?
New or Returning Shows
Man with a Plan, 7.30pm, E4
Back for a second season, Golden Globe Award winner Matt LeBlanc stars as Adam, a contractor who starts spending more time with his three kids when his wife, Andi (LizaSnyder), goes back to work.
Andi hires a pretty, young babysitter, Sophia (Victoria Justice), to watch the kids, and gets jealous when her daughter, Kate, goes to her instead for advice.
Oh, and Sophia tells Adam she has the hots for him.
Hammered by the critics since its arrival on CBS in 2016, Man with a Plan is heading into a fourth season Stateside, so it must be doing something right. Right?
Mark Kermode's Secrets of Cinema: Superheroes, 9.00pm, BBC Four
From flying saviour figures in primary-coloured costumes to brooding nocturnal vigilantes - here's looking at you, Batman - the superhero movie has spawned many record-breaking global hits.
It has also provoked a backlash from some leading film-makers, yet superheroes have had a relationship with cinema that stretches back to the first half of the 20th century, and the genre taps deeply into timeless themes and storytelling traditions.
Drawing on a range of films, past and present, the always informative Mark Kermode explores the key elements of superhero movies, including origins, superpowers, costumes, secret identities, villains and sacrifice, to show why they resonate with audiences across the world.
He also addresses criticisms of the genre, and offers his own thoughts on how superhero movies must adapt for the future.
Snackmasters, 9.00pm, More4
Renowned maître d' Fred Sirieix sets an extraordinary challenge for some of the country's top chefs - to try to work out the secret techniques and recipes behind some of Britain's best-loved snacks.
In this opening episode it's the chocolate covered wafer bar, the much-loved KitKat.
Two-Michelin-star chef Daniel Clifford, from Cambridge's Midsummer House, competes with chef patron Vivek Singh, from Westminster's Cinnamon Club, to make the perfect replica.
Once they've completed their masterpieces, in a frantic cook-off at the KitKat factory, the chefs are judged by the assembly-line workers and bosses behind the real thing.
Unstoppable: Sean Scully and the Art of Everything, 10.15pm, RTÉ One
This is a documentary about a year in the life of the extraordinary abstract painter Sean Scully, one of Britains richest artists.
While he may be little known at home, Scully is a superstar abroad, as he flies around the world to to open 12 different exhibitions of his work, finishing in London.
Ending Tonight
Celebs Go Dating: the Finale, 9.00pm, E4
It's the series finale and the last day in the Dominican Republic for the celebs on the hunt for love.
Lockie and Alison both have massive decisions to make whilst Amy Childs gets some shocking news.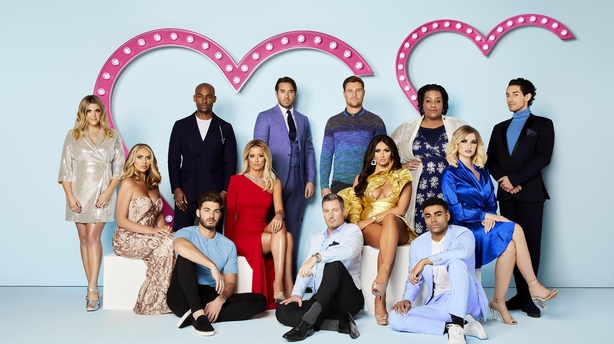 Don't Miss
First Dates Ireland, 9.30pm, RTÉ 2
Taxi-driver Paul (49) from Dublin looked different when he first visited the restaurant two years ago as he had dyed blonde hair and bad teeth.
Paul overcame his fear of dentists and has a brand new smile. He puts his renewed confidence to the test when he dates nursing home assistant Edell (49) from Santry.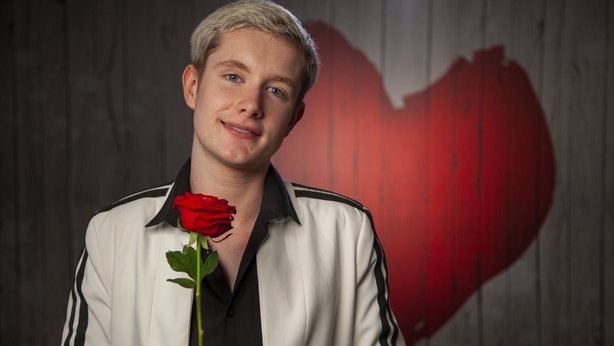 Also tonight: native Irish speaker Ailbhe (36) from Donegal meets PE teacher Joe (44) from Wicklow; 21-year-old make-up artist Jake meets fellow Corkonian, fashion design student Sean (19, above) who's also comedic drag artist Krystal Queer; and Seanan (33) from Louth dines with no-nonsense Russian Valeriya (27).
Click here for full TV listings