Tonight's First Dates has the usual mixed bag of people - but Sean from Cork was genuinely taking a step into the unknown as he entered the restaurant.
The 19-year-old fashion design student is no stranger to performing as he's got an alter ego, comedic drag artist Krystal Queer. But the dating game is another thing completely.
"To be honest I didn't know how it was going to go because I'd never actually been on a date before that," he admits.
"I didn't really know what to expect because I didn't have anything else to compare it to - besides the date I went on with a girl when I was in First Year.
"There was a bit of time between that, and there were different circumstances, so I didn't have any idea what to expect this time around."
On First Dates, Sean meets up with fellow Corkonian Jake, a 21-year-old make-up artist. And without giving too much away, he doesn't come across as a novice at the dating game.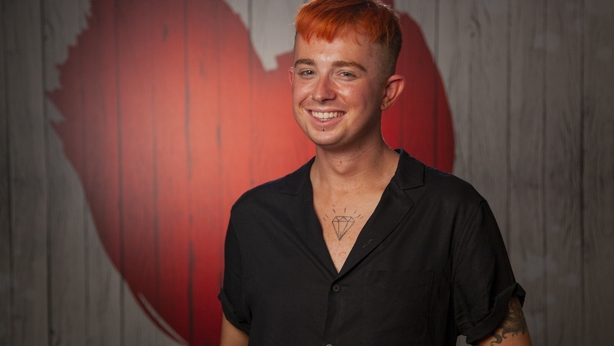 Sean's memory of the night is less than clear though.
"I was thinking: 'I'm going to make an absolute fool out of myself'. I probably did, because I can't remember anything in retrospect, and it was so long ago," he says.
"So I'm going to have my fingers crossed that nothing too embarrassing comes out."
Given the current crisis, Sean has had to ditch plans to make a night of it watching First Dates. Instead, he can look forward to getting a slagging from his pals on social media.
"I was going to have a couple of friends over to watch it, but now with the whole corona situation, I'll just be watching with my family," he says. "Just my sister, my mam and my dad."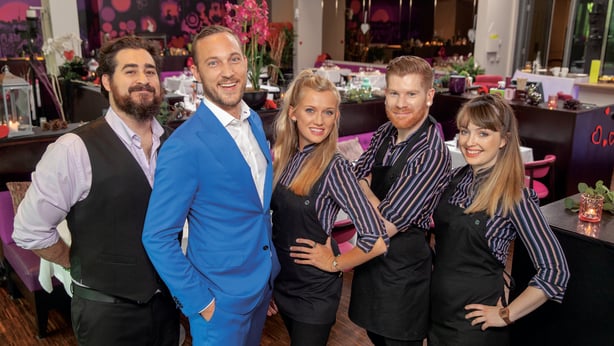 In recent times Sean has been constantly asked about his TV debut - and now tonight's the night. Naturally, he's been enjoying the build-up.
"It's a good buzz," he reckons, "because everyone in my mam's work and everyone in my dad's work is like, 'When is he going to be on First Dates?'
"And all my friends are asking me and then, random people who we haven't seen in years, and they're like, 'When are you going to be on TV?'
"I was just over in England visiting family, and they were all, Oh my God - when are you going to be on TV?
"It's just crazy because you wouldn't think that many people would hear about it, but when you're on the advert for the TV, pretty much everyone is going to see it."
First Dates Ireland, 9.30pm, RTÉ 2