Niall Horan has announced an extra date at Dublin's 3Arena on Saturday October 31 as part of his Nice to Meet Ya tour.
Last week, the 26-year-old singer announced shows at the 3Arena in Dublin on October 30 and the SSE Arena in Belfast on October 27 as part of his upcoming tour.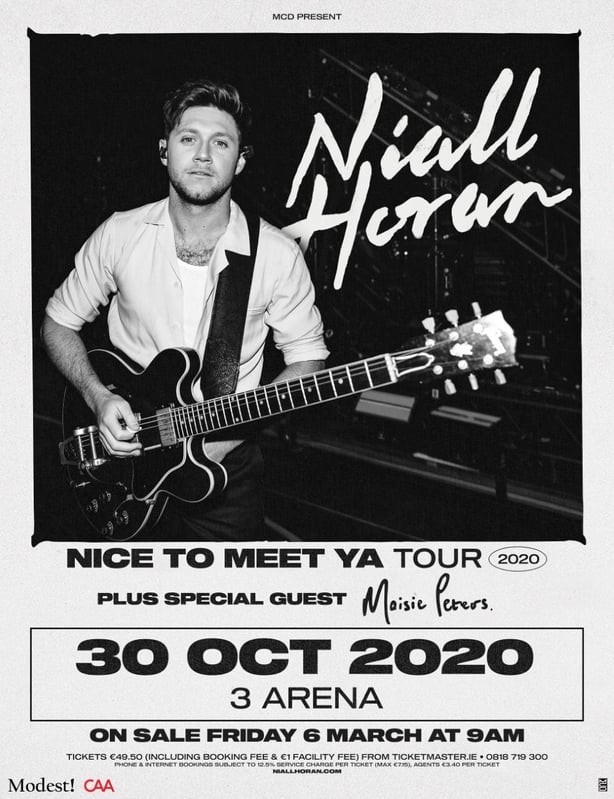 The Mullingar man releases his second solo album Heartbreak Weather on March 13, the follow-up to his three-million-selling debut solo album Flicker. Maisie Peters will be support on his new tour.
Discussing his new album in a recent interview with RTÉ Entertainment, 26-year-old Horan said, "Across the board, I'd say now I've got a good mix of me. I think I pigeonholed myself into one . . . It's been successful, I've been saying hindsight is f***ing wonderful thing and it's a great and the worst thing of all time! Hahaha.
"One Direction would be mad not to reform" - Niall Horan
"But the first album was a very specific place but with this one I wanted to stick a bit more energy into it. I'm always thinking of live shows and I like the idea of having nice, youthful up-tempo stuff mixed in with my sad stuff to make a rollercoaster of emotions in my live show."