Boomtown Rats singer Bob Geldof has said that the heartbreak he has felt over losing his daughter "doesn't heal," that "time accommodates" it and "is ever present."
Speaking on the Tommy Tiernan Show on Saturday night, the 68-year-old singer opened up about the death of his daughter Peaches in 2014 from a heroin overdose.
"You're driving along and you're at the traffic lights and for no reason whatsoever the person in question inhabits you." he said.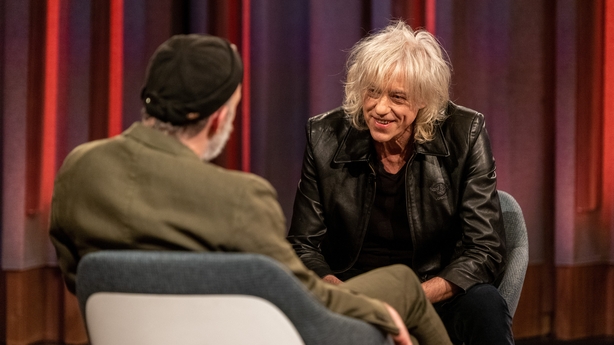 "And I'll cry and then I'll look around to make sure the people around don't see me or are posting a photo or whatever - but that happens and that happens to everyone."
He added, "You just do it, you cry to the maximum and then you go, the grief is bottomless and intimate. I didn't understand why I lost everything I thought to be true."
The Boomtown Rats release Citizens of Boomtown, their first album in 36 years this Friday, and RTÉ will screen a new two-part documentary on the band RTÉ One this Thursday March 5 and March 12 at 10.15pm.