Special Forces: Ultimate Hell Week chief instructor Ray Goggins has told RTÉ Entertainment that those who think they can get through the RTÉ2 series without teamwork will be going home early.
The nail-biting series returns for a second season on RTÉ2 on Monday at 9:35pm, with Goggins stressing the importance of teamwork before viewers are introduced to the new contestants.
Twenty-eight civilians will be put through their paces in the army-style selection course, designed by former members of Ireland's elite Special Forces unit, the Army Ranger Wing (ARW).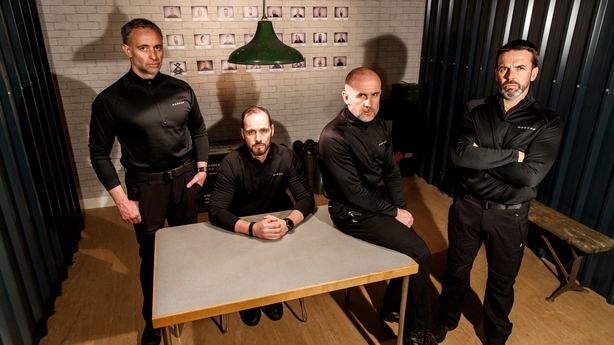 "It's a representation of the real course," Goggins said. "Obviously, the real course is different; there's more emphasis on the application of military skills, which we can't teach people in 10 days. You have to use the physical more, use the team-building more and use intensity more.
"The same core values are exactly the same: someone's ability to drive themselves, to bond with a team, to help people - they're all key things. That's what you see in the military course; that's what you see on the civilian side of it as well."
Goggins explained: "In the real military, once you finish the nine months' selection and then you go into a probationary period in a team: you are put in a team of six guys, where you are the junior person. That's when you do all your learning from that team, and they take you onboard under their wing. It's like coming out of college: you've done all the courses but you haven't really put it into practice."
"That team-building portion of the selection is what gets you through and carries you through in your whole career," he added. "You won't always be able to do something yourself - you'll always need help - and you'll always need someone who's better at something than you, to do it for you or help you out. That's how it works."
Special Forces: Ultimate Hell Week, Mondays, RTÉ2, 9:35pm