Sinead O'Carroll has said she has to "push through to the next level" as the competition progresses on Dancing with the Stars, saying she has "so much more" to give.
The B*Witched star scored her personal best, as well as the top score of the night, during last Saturday's Switch-Up week when her usual pro-partner Ryan McShane was swapped out for John Nolan.
The singer scored a record 27 points for their dark and moody Viennese Waltz.
Speaking to RTÉ Entertainment, she said: "I absolutely loved the routine, I loved the whole character of it, I loved the comments from the judges, I just didn't expect that. I was just so delighted to get those marks."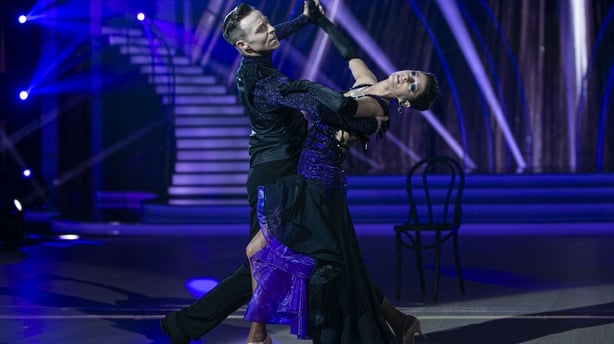 She credited the success of the dance to the "groundwork" she had already put in with McShane in the preceding weeks, saying: "I felt like that really helped and really stood to me."
O'Carroll continued of the judges' reactions: "I was surprised at their reactions because I know I have that in me, I just hadn't been given the chance to do it.
"It's come at a good time. It's definitely given me a little bit more confidence and to understand to attack things a little bit better and just let go a little bit more."
The music star will take to the dancefloor this Sunday to perform a samba with McShane. She said he wants her to bring that same attitude and verve to the dance.
"It's been interesting because he's been telling me he wants me to bring that into the routine", she explained. "It was really weird trying to do that with him because up until then we've been very Hollywood, apart from the paso.
"It's definitely brought a bit of fire into both of us, I suppose he's thinking 'ok she can do that'. It's been good for both of us. He hasn't seen that side of me dance-wise, it's given him a different way to approach the routine, and then for me to feel confident doing it."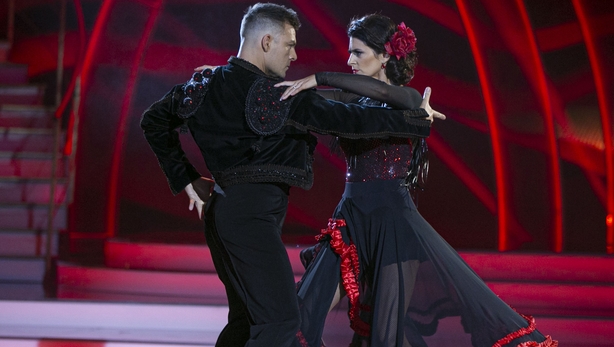 The remaining celebrities are facing into the first dreaded dance-off of the series on Sunday.
"I'm trying to put it out of my head but it keeps coming into my head so I'm not doing a good job of it!", O'Carroll laughed.
"There's that fine line between trying to be positive but then you have to keep a bit of reality too. It could be you so you want to be prepared for it as well I suppose. Especially because it's the first one, it's going to be weird."
As the competition has heated up, the singer said she has surprised herself with her ambition to progress.
"I think for me, I'm very much stuck out of my comfort zone quite often. I'm competitive to a certain point, but I feel after last week's performance that I have to push through to the next level within myself", she explained.
"Normally I would just sit back and go 'that's grand', whereas I've got more, so much more. And I feel like I need to honour that within myself and push through a little bit more."
Dancing with the Stars continues on Sunday at 6.30pm on RTÉ One.
Catch up with Dancing with the Stars on the RTÉ Player