Brian Dowling has revealed why he was so determined to have a same sex dancing partner on Dancing with the Stars.
.@brianofficial tells the #LateLate why he is so keen to be part of the first same sex duo to dance together on Dancing with the Stars. #DWTSIrl pic.twitter.com/75WdeBio6L

— The Late Late Show (@RTELateLateShow) February 7, 2020
The show will make Irish TV history on Switch-Up Week on Saturday when Dowling and Kai Widdrington become the first all-male dance pairing on the show.
Speaking on Friday night's Late Late Show, 41-year-old Kildare man Dowling, who rose to fame after he won Big Brother in 2001, said, "When I agreed to do Dancing with the Stars I made it very adamant that I was paired with a guy from the start or if I lasted until switch-up I was adamant that we had to do it."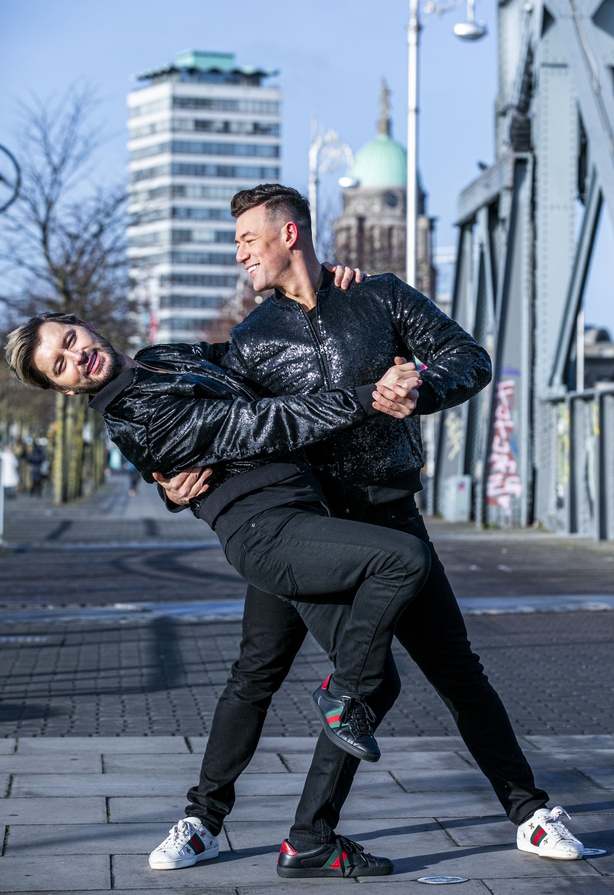 Dowling added that he felt very lucky to be given the opportunity. "I've lived my life in a very open, honest way. A lot of people can't do that," he said.
"I've been very blessed in my life and my career that I've never been persecuted for being gay. No-one's really had an opinion.
With Widdrington sitting beside him, Dowling added: "I didn't really come out to my family. My sister kinda did it for me. She said to me `you're gay, aren't you?' and I said yeah so she kinda told me and then she told mum and dad two days before I went on Big Brother because I was afraid to tell my family and I had a conversation with my mum before I went on the show and she asked me was I being `fashionable'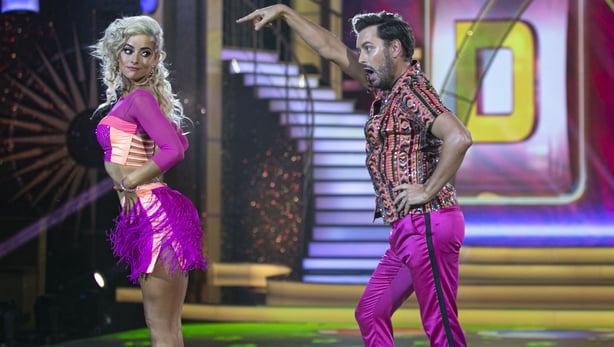 "She thought it was a phase and I said it's no phase. I remember the first time my parents met me as their `out' son, was after I won Big Brother and I left the house and embraced them. My mum's not around anymore but we never had a conversation about my sexuality because I was totally accepted and loved throughout all of my life.
He concluded, "I have six sisters and it's never been an issue and that's the way it should be so for me doing this on Dancing with the Stars, I just wanted to it - even if it just helps one person.
"It's about visibility but also starting a conversation and we're on Saturday night at half six and if people can ask questions it gives parents or guardians or siblings and opportunity to have a conversation about it."
Here's a clip of Brian talking to Ryan Tubridy on last night's Late Late Show:
We need your consent to load this YouTube contentWe use YouTube to manage extra content that can set cookies on your device and collect data about your activity. Please review their details and accept them to load the content.Manage Preferences
Switch-Up Week sees the celebrity contestants changing professional dance partners for one week only, with the show also moving to Saturday evening at 6:35pm on RTÉ One because of General Election coverage on Sunday.
Dowling previously told RTÉ Entertainment that he felt his mother looking down on him as he performed on DWTS,
Dancing with the Stars, RTÉ One, 6.35pm on Saturday. Catch up with the show on the RTÉ Player.
More television news here