Dancing with The Stars hopeful Brian Dowling has revealed that he is sure his late mother is smiling down on him as he competes to win the coveted glitter ball crown on the popular dance show.
Brian's mother, Rosaleen, passed away two years ago and speaking to RTÉ Entertainment, the 2001 Big Brother winner, said "She loved Dancing With the Stars and I'm sure mum is looking down on me laughing.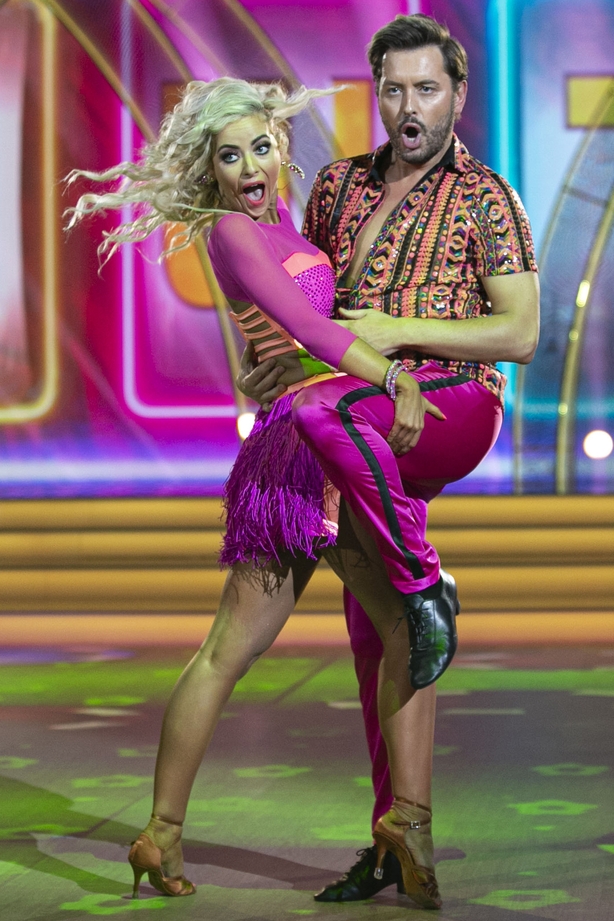 "I'd always tell her I'd be offered the show and that I'd said no and she'd be raging with me. The sad thing is the year I am doing it she's not around and that was quite painful in a way. She loved when I did Irish television.
"I could be on the biggest show in the UK and she wouldn't care so when I came home and did stuff on Irish television she was `oh my god, oh my god!' and she really believed I was a success even though she did already."
The 41-year-old Kildare man was a vision in hot pink on last week's opening show when he danced the Salsa with his DWTS partner Laura Nolan and acquitted himself well and seemed to impress the judges, who awarded him a score of 14.
"It's so weird because when you're in that situation, you actually don't believe you've done a good job. It's a really bizarre feeling," he says.
"I was so nervous. I'm used to being in television studios and I'm used to being in front of cameras but it's a different vulnerability because I'm not used to dancing and doing the Salsa but yeah, I was happy for the first show. I was really chuffed with the feedback from the judges. Was it the best Salsa in the world? No, of course it wasn't!"
However, Brian was initially reluctant to take part in DWTS, having been turned down as a presenter when it first aired and later saying no to a chance of being a competitor.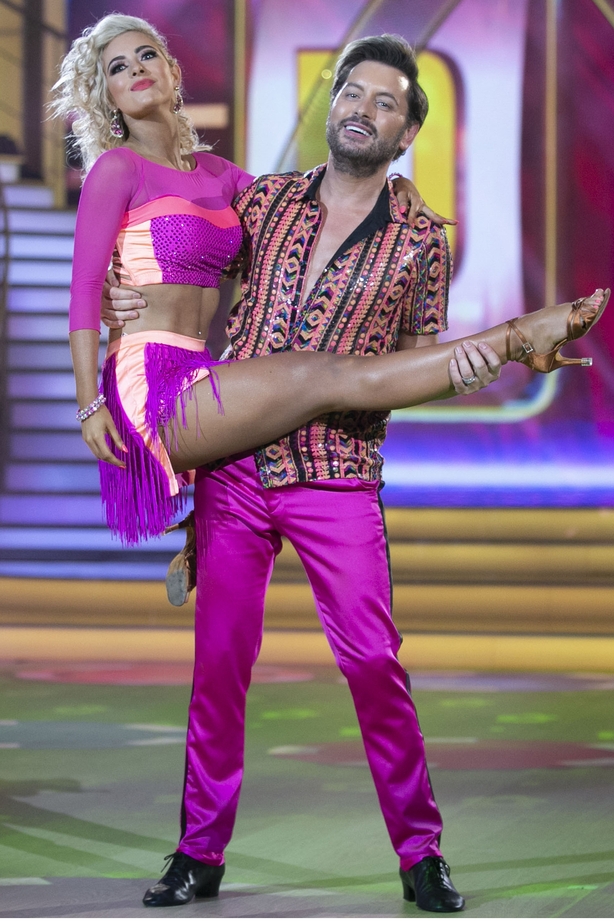 "I first auditioned to be a host three years ago but the thing is in the job I'm in as a TV presenter you go up for jobs constantly and you don't get them, it's like being an actor, and you have to accept that or else you wouldn't be doing the job you're in," he says.
""It's great turning up in spray tan and a gorgeous outfit but you've got to be able to move on the floor and I always think, even if you are a bad dancer if you give it 150%, people see that."
"You have to accept that. Once I didn't get the job as host, they asked me to be a contestant that year and I said no. And year two and year three. They've asked me every year and I always said no but I've been living in LA now for a year and I just thought that this is a year that worked for me.
"I turned 40, I was up for a challenge. Someone said what's for you won't pass you. I engaged again and I thought what's the harm in doing it? It brings me back home to be with my friends and family and it's the biggest show on Irish television and it's an opportunity and challenge for me."
Listen to James Patrice's DWTS podcast here.
Brian has only been dancing for a few weeks but his opening whirl around the dance floor has boosted his confidence but is the man, who has done very well on these kind of shows, in it to win it?
"I'm not that competitive. I always see things as an opportunity and a challenge. How long can I stay in it? I'll give myself 150% whether I'm on the show for three weeks or six weeks. The show lasts for 12 weeks and maybe if I'm still there in week 11, maybe then you can say to yourself `oh god! Maybe I can do this!' I just want to survive the first elimination, which is in two weeks.
This Sunday is all about the ladies!

Our six wonder women take to the floor for their first individual routines and here are the dances and music they'll be getting down to!

Sunday, 6:30pm - RTÉ One #dwtsirl #dwts pic.twitter.com/6EeWjf4KFG

— DWTS Ireland (@DWTSIRL) January 9, 2020
"I do well on shows when I'm sitting around doing feck all. This is not one of those shows, this is the opposite of that. It's a pressurised situation because it's not just me, I also want to make my partner Laura proud. There's a lot going on and as long as I'm having fun, I want to stay in. I don't want to be the first to be eliminated. Nobody wants that."
Brian, who worked as a Ryanair flight attendant before winning Big Brother and launching his TV career, has been living in LA for the past year with his husband, Arthur Gourounlian, who is, handily enough, a choreographer.
"His advice has been to tell me to listen because I don't really listen to anyone. He tells me about certain moves and certain steps and he'll help me with that. But he's not really been involved and in a way I didn't really want to have him as a comfort blanket.
We need your consent to load this Instagram contentWe use Instagram to manage extra content that can set cookies on your device and collect data about your activity. Please review their details and accept them to load the content.Manage Preferences
"And it's Laura's vision, it's Laura's routines and I have to respect that. I don't want to be standing on her toes and it's also nice to keep it separate, to have my husband away from all of that and just go home and switch off."
DWTS is a very Brian Dowling kind of show. "You'd think it was totally me because it's flamboyant, it's camp, it's in your face, the fecking fake tan and sparkles but it's also full on and there's a sportsmanship to it - you have to be able to do the moves.
"It's great turning up in spray tan and a gorgeous outfit but you've got to be able to move on the floor and I always think, even if you are a bad dancer if you give it 150%, people see that. And that's all I want to do. I'm not the nest dancer in the competition. Of course I'm not by far but I am trying my best."
Dancing With The Stars, Sundays, RTÉ One, 6.30pm
Watch the first episode of DWTS on the RTÉ Player
More television news here