The director of new genre-busting road movie Queen & Slim has said that the film takes a journey through many different styles, from rom com to horror and from documentary to fantasy.  
In the film, which is in cinemas now, Daniel Kaluuya and model-turned actress Jodie Turner-Smith play two black Americans who are forced to go on the run after Kaluuya's character, Slim, kills a cop in self-defence.
Read our review of Queen & Slim
Speaking to RTÉ Entertainment in London, Melina Matsoukas, who previously made Beyoncé's Formation and the TV series Insecure said, "It's beautiful because it walks thought so many different genres.
We need your consent to load this YouTube contentWe use YouTube to manage extra content that can set cookies on your device and collect data about your activity. Please review their details and accept them to load the content.Manage Preferences
"It starts off a rom com then it becomes a horror and it does have some fantastical moments but then it's like a documentary at times.
"It's based in reality and I feel like that's a reflection on how we walk through life. As long as me and Lena are staying honest and true and authentic, that's our greatest success."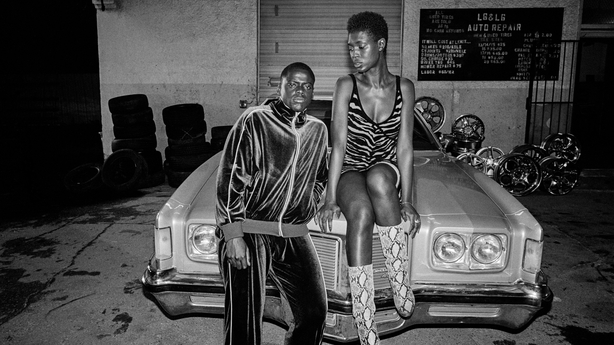 Asked about the political dimension of the film, writer Lena Waithe, who created the drama series The Chi and appeared in the 2018 movie Ready Player One, said: "I wasn't thinking about the 'politics' politics of it at all when I was writing it.
"I wasn't thinking about politicians anyway, and when I wrote it I had no idea we'd be in the political state we are now so that did not come to mind because the truth is that this movie is not about the politicians, it's about the system as a whole and how it's broken.
"I think it's about us fixing that and I don't know if we can lean on politicians to do that. It's more about the people."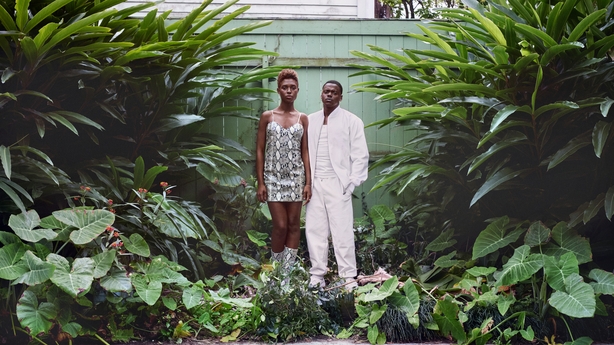 Matsoukas says she doesn't think America has gone backwards on the question of race since Donald Trump became president. "No, not backwards, I think it's just more honest and it's out in the forefront now.
"We are a country that is built on slavery, that is built on racism. These are issues that are innate in our government and the way we walk through life and it hasn't changed no matter who's in power because it's part of the power structure."
Queen & Slim is a road movie that journeys through America but it's also takes a journey back through black history and, in many ways, the protagonists have the same experiences as runaway slaves.
"This is a modern day slave escape narrative," says Matsoukas. "I think there are a lot of parallels between their journey and the Underground Railroad.
"They stop and are greeted by people who give them safe haven and by the community that supports them. It's like the reverse in that they travel south instead of north. There are lots of parallels because that's our history and we can't escape that.
"Nothing has really changed yet. It's just taken a different shape and a different form."  
Alan Corr @CorrAlan2
More movie news, reviews and interviews here