If you're going no further than the sofa - and even if you are - here are some two dozen tips from the tons of telly worth watching between Friday and Sunday. . .
Pick of the weekend
Uncut Gems, from Friday, Netflix
Another Netflix movie that's also been in the cinema, this time with Adam Sandler leading the cast as a fast-talking New York City jeweller who risks everything in hopes of staying afloat - and alive.
Set in the elevated world of the New York City Diamond District, Howard (Sandler) is a charming jewel distributor who can't help but live his life on the edge through a reckless addiction to gambling, drugs and women.
Typical bloke, then.
But when he comes across a 600ct Black Opal diamond, Howard finally has the opportunity to turn his life around once-and-for-all, if he can just manage to stay alive, and keep the rare gem in his possession.
Read our review of Uncut Gems.
New or Returning Shows
Leaving the EU: BBC News Special, 10.00pm Friday, BBC One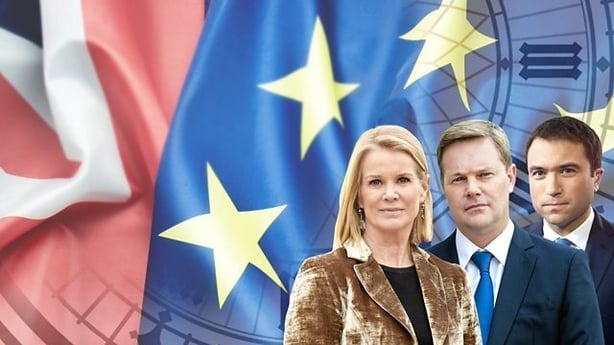 With only an hour left until the United Kingdom leaves the European Union, Katty Kay, Christian Fraser and Ros Atkins present live coverage from London and Brussels as the UK cuts its ties with the rest of the continent.
Saturday Night Live, 9.00pm Sunday, Sky Comedy & NOW TV
Broadcast live from New York for more than four decades, the career-starting institution that is Saturday Night Live arrives on Sky Comedy.
Airing a day after its US broadcast, SNL sees celebrity hosts join an award-winning ensemble cast to perform the show's world-famous blend of comedic sketches, satirical news and digital shorts, alongside performances from popular musical acts.
Here's a recent sketch featuring Niall Horan and Scarlett Johansson:
Fota: Into the Wild, 8.00pm Sunday, Virgin Media One
Andrea Hayes presents this new series set in Fota Wildlife Park in Cork. She follows staff as they care for the animals, many of them endangered or critically endangered in the wild.
In the first episode, there's the male Asiatic lion Shanto and sisters Gira and Gita, who were brought to Fota in 2016 to start a new breeding programme.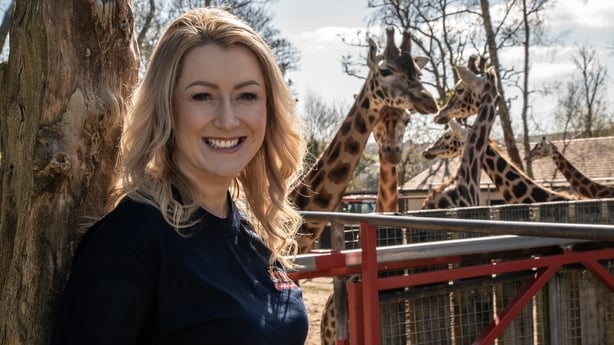 Less than a year later, Gira became pregnant for the first time, giving birth to three healthy cubs and Andrea Hayes sees how they're all progressing.
The British Academy Film Awards 2020, 9.00pm Sunday, BBC One
Already had your fill of awards ceremonies? Too bad. Graham Norton hosts the ceremony live from the Royal Albert Hall in London, with 1917, The Irishman, Joker, Once Upon a Time in Hollywood and Parasite up for Best Film.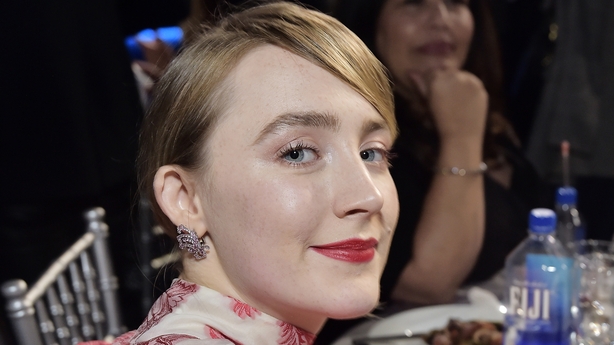 Also in the running for individual awards are the likes of Leonardo DiCaprio, Charlize Theron, Joaquin Phoenix, Quentin Tarantino, Saoirse Ronan (below), Adam Driver, Brad Pitt and Al Pacino.
Sir David Jason at 80: a Lovely Jubbly Celebration, 5.10pm Sunday, BBC One
Johnny Vegas takes a trip through the BBC archives to celebrate the 80th birthday of one of Britain's biggest stars of the small screen, the much-loved David Jason.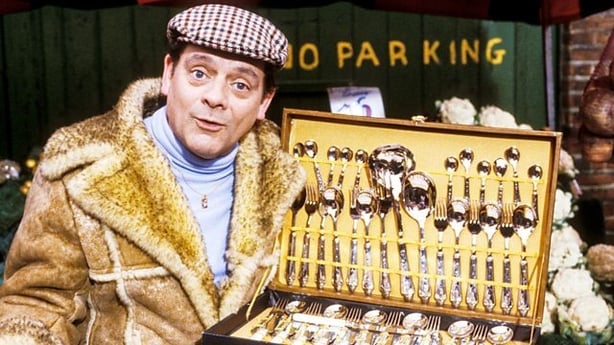 With interviews, insights and Only Fools and Horses rarities, Johnny looks at the man behind Granville and Del Boy and pieces together the story of his rise to the top of the comedy tree.
Box Office, 8.30pm Friday, Virgin Media One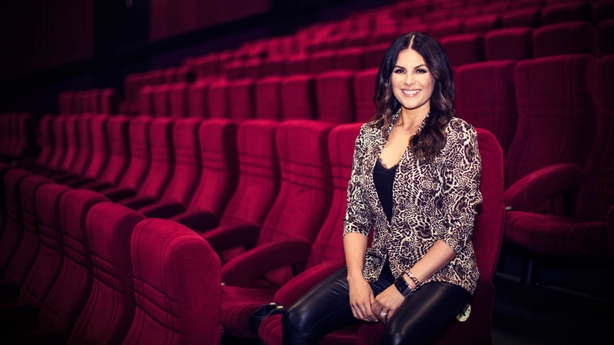 Lisa Cannon returns for another run of the movie review show. Tonight she speaks to Dublin International Film Festival director Gráinne Humphreys about this year's event.
Snowfall, 10.30pm Saturday, BBC Two
The hard-hitting drama about the beginnings of the crack epidemic in 1980s Los Angeles returns for a third season.
After the betrayals that saw him on a murder charge and on the ropes, Franklin has squared things with his family, and his gang now rule the streets. But the streets are changing.
New to Download
Bojack Horseman, from Friday, Netflix
It's the sixth and final season of the animated show about a once famous Hollywood horse coming to terms with life after stardom.
With the series end in sight, BoJack inches his way toward redemption as a stint in rehab forces him to confront his mistakes and start making amends.
Luna Nera, from Friday, Netflix
In 17th-century Italy, a teenage midwife accused of witchcraft must choose between a star-crossed love and fulfilling her powerful destiny.
Can't find a trailer with English subtitles, but this clip offers a flavour of what to expect:
Ragnarok, from Friday, Netflix
A small Norwegian town experiencing warm winters and violent downpours seems to be headed for another Ragnarok - unless someone intervenes in time.
Ending this Weekend
The Good Place, from Friday, Netflix
For fork's sake! Here's the last-ever episode of the afterlife comedy series starring Kristen Bell and Ted Danson, as the gang begin to decide to exit the Good Place and finally face the end of their existences.
Dr Eva's Great Escape, 9.30pm Sunday, RTÉ One
It's the third and last episode of Eva Orsmond's Portuguese adventure as she and husband Wyatt get closer to finishing the hotel.
As they lurch from budget crisis to building crises, all complicated by their lack of Portuguese, it's in the balance whether this is a recipe for disaster or the best thing that's ever happened to them.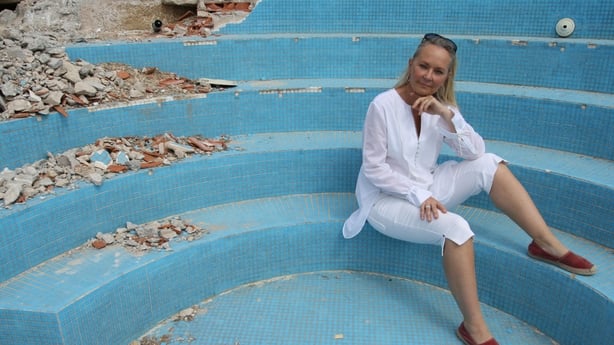 As car-crash TV goes, it's been quite a bumpy ride so far so this finale should be fun.
Deadwater Fell, 9.00pm Friday, Channel 4
David Tennant, Cush Jumbo, Matthew McNulty and Anna Madeley star in the concluding part of Daisy Coulam's dark crime thriller.
As the villagers try to rebuild their lives, they have to learn to be honest with themselves and each other. But will they ever get to the truth?
The Hit List, 5.45pm Saturday, BBC One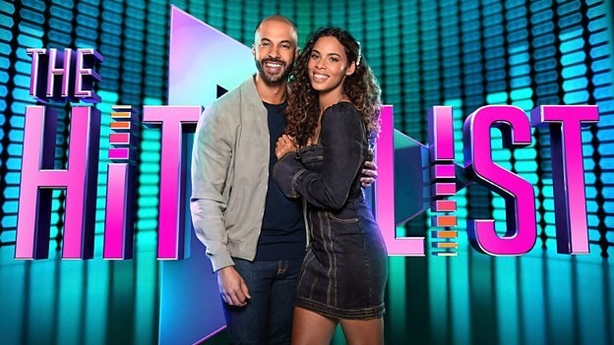 Mark and Stewart from Leicester, Sindy and Vanel from London and Kelly and Tony from Belfast try to show off their musical knowledge in order to win the £10,000 jackpot.
Stewart Copeland's Adventures in Music, 9.30pm Friday, BBC Four
To conclude this three-part series, Stewart Copeland explores the transcendental powers of music.
Why do certain sounds have the ability to move people, transport the mind and help us escape this world - if only briefly?
Along the way he meets Kanye West collaborator Caroline Shaw to examine the powers of melody and the human voice and CeCe Winans to discuss the roots of Gospel.
Oh, and this fella:
The Goes Wrong Show, 8.30pm Friday, BBC One
This week's show is a family saga of lust and betrayal set in the American Deep South, as the children of Herb Burgess, the head of Burgess Fine Tea, gather to plan the division of the business after their father's incipient demise.
George Clarke's Old House, New Home, 8.00pm Sunday, Channel 4
This week sees George visit a classic 1930s' terraced home with a kitchen that's so tiny the fridge and oven have to live in another room.
The two mismatched fireplaces are causing marital strife, with one of the couple loving the original 1930s' one, and the other favouring the Victorian reproduction.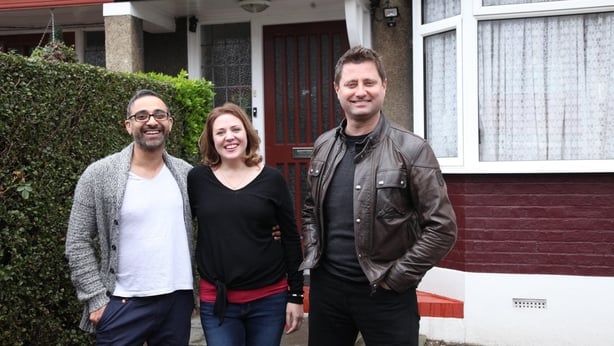 Don't Miss
The Last Leg: Countdown to Brexit, 10.00pm Friday, Channel 4
This is probably the best place to watch the United Kingdom leave the European Union if you're spending Brexit night on the sofa and want a good laugh.
Adam Hills, Josh Widdicombe and Alex Brooker are joined by celebrity guests Armando Iannucci, Tom Allen, Guz Khan, Aisling Bea and Geoff Norcott, in a special extended episode, as The Last Leg counts down live on air to the historic moment when the UK goes its own way.
Here's a previous Last Leg look at Brexit:
Weekend movies
The Favourite, from Friday, Sky Cinema Premiere & NOW TV
The superb Olivia Coleman is in top form as Queen Anne in the role that won her an Academy Award.
In ill health and increasingly frail, the Queen of England is attended to by her close friend Lady Sarah Churchill (Rachel Weisz) who has taken to governing the country in her stead, navigating the politics of the court in the midst of a war with France.
When Abigail (Emma Stone), a distant relative of Lady Sarah's arrives, it begins a rivalry for the Queen's affections that soon turns ugly.
The Big Country, 9.03pm Friday, TG4
Gregory Peck, Charlton Heston, Jean Simmons, Burl Ives and Carroll Baker star in this western with arguably the greatest theme tune in Hollywood history.
A naive sea captain learns a harsh lesson in cowboy lore when he becomes embroiled in a family feud.
Tensions are running high between his future father-in-law and a hillbilly clan over the thorny issue of water rights - and neither party is impressed by the newcomer when he refuses to take sides.
Doctor Strange, 9.00pm Saturday, RTÉ2
Benedict Cumberbatch stars as the titular Doc, an American surgeon who seeks help from mystics after his hands are damaged in a car crash, but winds up becoming a warrior in an inter-dimensional battle between the forces of light and darkness.
Hidden Figures, 9.00pm Saturday, Channel 4
Taraji P Henson, Octavia Spencer, Janelle Monae and Kevin Costner star in this superb, true-life drama.
As the space race reaches fever pitch in the early 1960s, a trio of female African-American mathematicians attempt to overcome prejudice and find work with NASA.
Box Set Binge
The IT Crowd, All4
This superb Emmy-award winning sitcom - written by Father Ted co-creator Graham Linehan - is set in a London-based IT department and stars Chris O'Dowd, Richard Ayoade and Katherine Parkinson.
The first two are techie lads Roy (O'Dowd) and Moss (Ayoade), one workshy and the other socially inept. In the opening episode, Parkinson's Jen Barber is appointed as their boss and head of the IT department.
It's questionable whether or not she can spell IT never mind having a functional knowledge of anything to do with technology, but she quickly learns to act as a buffer between the lads and the rest of the world.
Click here for full TV listings