Former One Direction member and now solo star Niall Horan has said that he likes to "keep it Irish" when he's on tour and usually keeps "a box of Ireland" in his dressing room.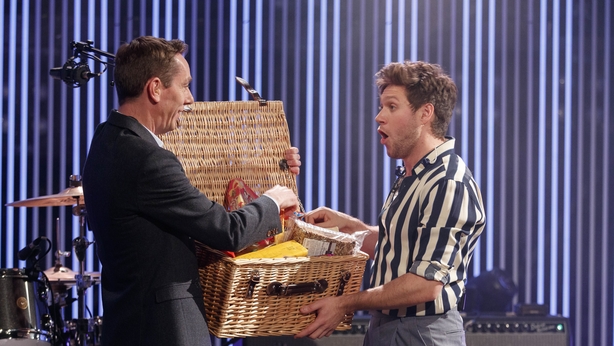 Accepting a hamper of Irish goodies, which included rashers, crisps, and biscuits, from host Ryan Tubridy on Friday night's Late Late Show, Niall was asked what he missed most about Ireland when he was away.
"Chicken fillet rolls. When I come home I bring bags of rock shandy home with me, Club Orange. Keeping it country," he said.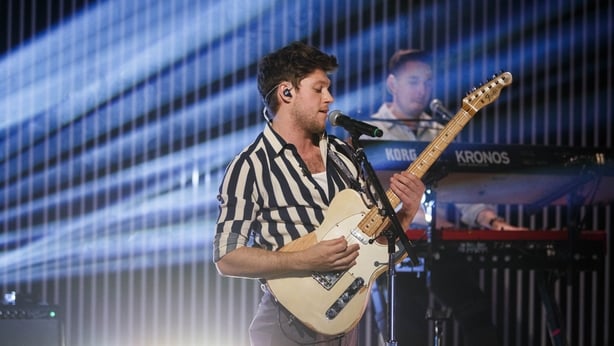 Speaking about "the box of Ireland", which includes flags and jerseys, that he keeps in his dressing room while on tour, the 26-year-old Mullingar man said: "There's always bits lying around. Someone will give me an Ireland football or rugby jersey. It's great, it's nice to keep it Irish."
The singer is back in Ireland for a few days to do promo for his as yet untitled second solo album. "I was doing some press yesterday and last night I met up with a couple of friends in Dublin for dinner - Ryan and Jimmy from Picture This, lads from the midlands, keeping it tight," he said.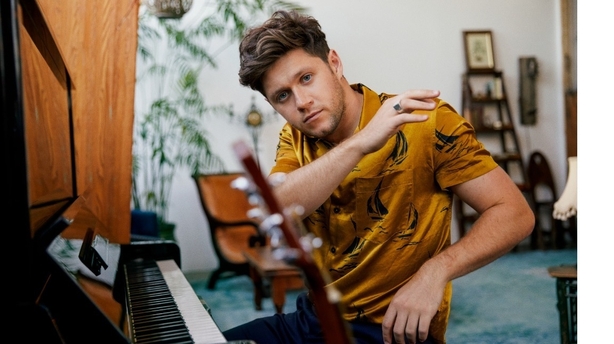 "We met our friend, Eoghan McDermott, and we had a bit of food and early to bed and early to rise."
Niall also paid tribute to the staff and patients of CHI at Crumlin in Dublin, who featured on Friday's Late Late Show. "It's incredible," he said. "I went in there a few Christmases ago now, I need to go back in again actually. The work that they do in there is unbelievable.
"When you do something like that, it's obviously very sad because there are kids in there at Christmas but there's smiles on their faces and they know that they're being very well looked after by unbelievable staff and the work that they do in that place is just incredible."
The singer, who released his debut solo album Flicker in 2017, arrived at RTÉ studios in Dublin earlier on Friday for the Late Late Show to pre-record a performance of his new single Nice to Meet Ya and to do an interview, which will air in March to coincide with the release of his new album.
Fans of Niall started gathering at RTÉ from early in the morning, with over 200 sitting in the audience to watch him sing and talk.
More music news, reviews and interviews here