Dancing with the Stars head judge Lorraine Barry has teased the excitement and nervous energy that will come to the fore as the first elimination looms on Sunday night.
On the first week of this year's DWTS the male celebrities got to show off their new moves, with the female contestants following suit last week. Tomorrow evening, all 11 will take to the dancefloor with the lowest scoring couple being sent home.
"Tomorrow is very exciting because we have all 11 coming out and they're all coming out doing their one dance, so it really does build up," Lorraine told RTÉ Entertainment.
"It's the excitement and the nervous energy added into that because somebody is going to go home."
Lorraine added that the shadow of elimination changes the atmosphere for the contestants.
"I always do (feel a change in atmosphere)," she said. "Sadly someone has to go home and whoever that is, as soon as that happens, that's when you see the competition truly starting because the next person is like 'I don't want to go'."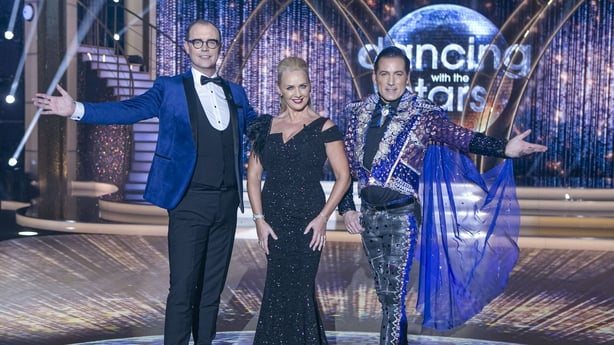 Despite everyone involved becoming "a little team, a family, friends", Lorraine and her fellow judges have to push that aside and make their decisions based solely on each dance.
Lorraine explained, "It just has to be in the moment with the dancing and that's where the decision comes. And it's the public as well, it's not just the judges, the public now get involved and they start voting and they're in year four so they know better than the judges now."
It's still early days, but Lorraine has already been impressed by the first dances of some contestants.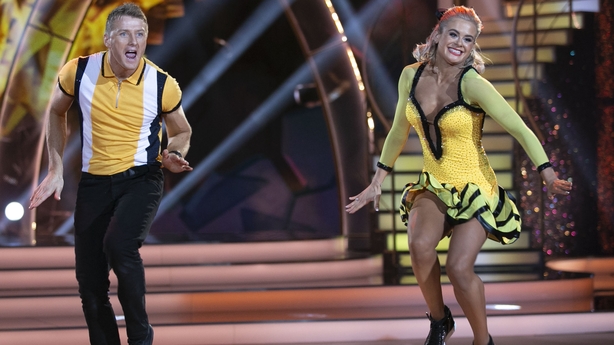 "I was very impressed with Aidan (Fogarty) in week one when he came out and did that jive, I just didn't expect it," she recalled.
"Aidan really did stand out to me, unexpected. And Ryan (Andrews) also, a very very good performance. Then last week it was Sinead (O'Carroll) and Lottie (Ryan). They were both very, very good."
Dancing with the Stars continues on Sunday at 6.30pm on RTÉ One.
Catch up with the show on the RTÉ Player