Scottish actor Joe McFadden, well known for starring in Holby City and for winning Strictly Come Dancing in 2017, has hailed Irish audiences ahead of bringing the hit musical Priscilla Queen of the Desert to Dublin next month.
The actor, born in Glasgow to Donegal parents, plays the leading role of Tick/Mitzi in the musical, which was adapted from Stephan Elliot's pioneering 1994 film The Adventures of Priscilla, Queen of the Desert.
The musical is coming to the Bord Gáis Energy Theatre at the start of February, and McFadden said he can't wait to see the reaction of Irish audiences.
Speaking to RTÉ Entertainment, McFadden said: "I'm really looking forward to seeing the reaction of the Irish audiences because they're very much like the Scottish audiences where they're up for having a good time, you don't have to win them over, they're already with you from the beginning and that's a great thing as an actor. 
"You feel like they're on board and want to be entertained whereas perhaps over on the other side of the water they're a bit more reserved."
He said it was "a bit of a no-brainer" to take on the role in the stage production, which follows two drag queens and a transgender woman as they hop aboard a battered old bus bound for the Outback to perform the show of a lifetime.
"It challenges my dancing, my acting, my singing, there's an Australian accent to do, so it was definitely a dream role", he explained. "I've seen it before in London in the Palace Theatre and loved the show. I knew it was going to be a really exciting thing to be a part of. It was a bit of a no-brainer when I got offered the part. 
"I knew doing a part like this there was going to be a lot to learn with the harmonies, with the singing, with the accent, with the drag, with the heels, but that's absolutely one of the reasons that I wanted to do it. People perform at their best when they're at their most challenged."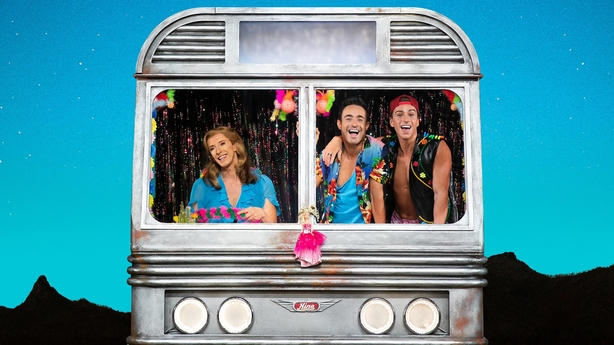 He said he was inspired by the central characters and the journey they go on.
"These people are warriors, they're really brave, dressing up in women's clothes and traipsing across Australia, it's not something that the faint hearted would do. These people are strong characters and that's part of the attraction of playing it", McFadden explained.
"My character's all the more interesting because he has this other life that he's turned his back on and the reasons why he's done that, and the insecurities he feels that he has to get over and has to open up.
"He's very closed in the beginning of the show and throughout the course of the show he manages to open up and be vulnerable which is a very difficult thing to do."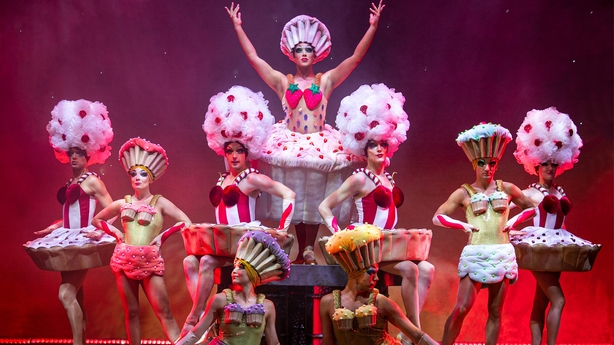 The actor said the themes of the musical feel more timely now than ever.
"These are still fights that are being fought, these are still doors that need to be opened," he said. "The whole transgender thing, it's still very much an issue and that's why it was groundbreaking in its day, hearing the story of a transgender woman when a lot of us weren't aware of those issues, I certainly wasn't, and it was done in such an honest, raw, entertaining way.
"I think that's the real skill of the show, that's the real magic of the show is it shows you these other people's lives and other people's viewpoints but it does it in a really entertaining way so it's not preachy at all, you're absolutely entertained by it as well as being challenged and made to think a little bit and I think that's what good theatre is supposed to do."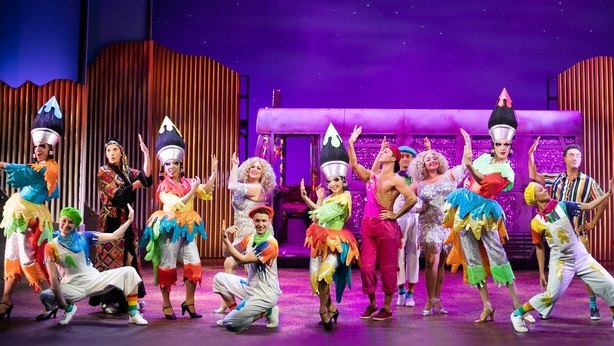 He continued: "It feels like a nice time in the world to be putting on something like this – a show that's about tolerance, that's about acceptance, that's about celebrating the fact that we all want the same things in life. That there are more things that unite us than separate us.
"It feels like the story that the world needs to hear right now, and there's something really lovely about doing a show like that.
"As well as it being entertaining and taking people out of themselves for a couple of hours, it's a message that we all believe in and that needs to be told right now."
Priscilla, Queen of the Desert comes to the Bord Gáis Energy Theatre from Monday 3 to Saturday 8 February 2020.
We need your consent to load this YouTube contentWe use YouTube to manage extra content that can set cookies on your device and collect data about your activity. Please review their details and accept them to load the content.Manage Preferences