Meghan Markle has signed a voiceover deal with Disney, according to reports in the UK.
Markle is said to have asked for a donation to an elephant charity in return for her work on an as yet unnamed project.
The news follows Markle and husband Prince Harry's announcement on Wednesday that they planned to step back from their roles as senior British royals.
The Times newspaper reports that the charity in question is Elephants Without Borders, a conservationist group that focuses on protecting elephants from poachers.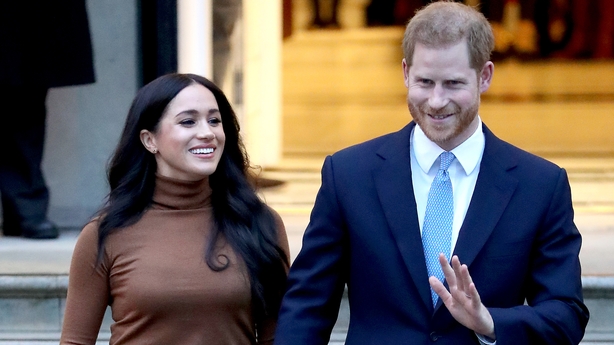 The newspaper also reports that Meghan completed the voiceover before she, Harry and their seven-month-old son, Archie, traveled to Canada for Christmas.
The couple have said that they intend to "become financially independent" after cutting back on their royal roles.
Some pundits, brand experts and royal correspondents have speculated that the couple could make a fortune from endorsements, TV work and public speaking roles.
Speaking to Mailonline, Ronn Torossian, of PR firm 5W Public Relations, said: "Their earning power - both individually and as a couple - is limitless in all aspects of endorsements.
"Whether appearances, brand partnerships or more, they could make eight or nine figures annually with endorsement deals."
The Sun has also speculated that Markle could go into partnership with fashion houses.