Brenda Fricker told Ryan Tubridy on Friday night's Late Late Show that her Oscar once ended up in a swimming pool in Connemara - and she went in after it. 
Fricker was in fine form as she discussed her life, work and Best Supporting Actress Academy Award for her performance opposite Daniel Day-Lewis in the Christy Brown biopic My Left Foot.
After managing to find the Oscar in her house, Fricker brought it along to the Late Late, telling host Ryan Tubridy: "Look at the state of it! It's in bits!"
"It's very heavy," said the host.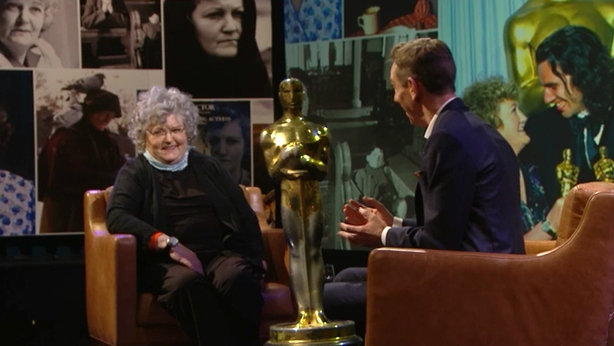 "Very damaged!" Fricker replied.
"I threw that into the swimming pool in Renvyle Hotel in the west of Ireland in Connemara!" she continued.
"It was wintertime and there was a group of Japanese tourists around. For some reason I changed my clothes that day and they had in the hotel... They gave me a sort of Hawaiian-looking shirt with two big pockets in it. For some reason I had a lot of cash on me and nowhere to put it, so I put it into the two pockets.
"We were all drunk around the pool and they wanted to see the Oscar and I threw the Oscar in the pool and then I thought, 'Oh Jesus, I better get it back!'"
"And I jumped in and all the money [fell out] and all the Japanese tourists jumped in to get the money!" she laughed. "It was heroic of them, it was amazing. So it has many stories to tell!"
Fricker also paid tribute to a fellow Irish actor, BAFTA nominee Jessie Buckley, describing her as "amazing" and "far and away the best talent I've seen coming up in Ireland for a long, long time".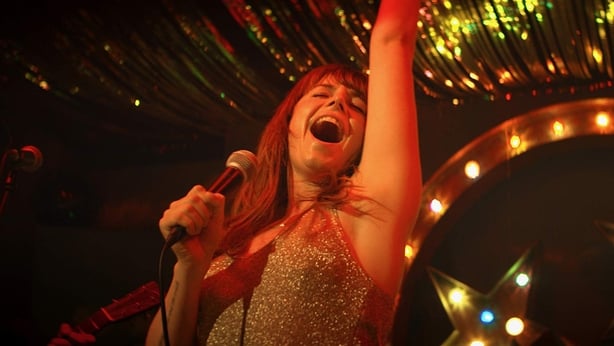 "She has it all," Fricker said. "I know there's programmes being made about it called The X Factor. Whatever it is, she has the X Factor. She can do everything: she can sing, she can get rid of her Irish accent, she's got great dignity on the screen. I'd put my money on her."
You can watch the interview in full on the RTÉ Player.