Lottie Ryan has revealed that she is being 'pushed to the limit' ahead of making her Dancing with the Stars debut on Sunday, but joked that getting slagged off by her 2fm colleague's and hosts Jennifer Zamparelli and Nicky Byrne keeps her grounded.
The radio presenter appeared in the first episode of the sparkly new season last Sunday as part of the opening performance and the girls group dance, but only the male contestants took to the dancefloor for their debut routines.
It's the ladies' time to shine this weekend, and Lottie admitted she was glad to have had the experience from the first episode to ease into the proceedings.
Wow! Well done to the @DWTSIRL ladies on their first group dance. Fierce!#DWTSIRL pic.twitter.com/pNY0F9Xgka

— Entertainment on RTÉ (@RTE_Ents) January 5, 2020
Speaking to RTÉ Entertainment she said: "I think it will help with the nerves because we got to dip our toe into the atmosphere and get a taste of what it's like being in front of a live audience and actually being on such an iconic dancefloor.
"I think everybody on Sunday was really nervous, but I think for the girls it was nice not to have to do our solos for the first episode.
"The boys definitely set a high standard so I think we've a lot to live up to this weekend, but I think everybody's ready to go out and give it socks."
The radio star was candid about how she felt ahead of taking to the dancefloor for the first time.
"Before I went out on stage I was in the toilets going 'don't get sick, don't get sick'. It's very different going from a dance studio to a stage setting with people judging you. It's a whole other ballgame," she said.
"And on top of that you're in a sparkly swimsuit which is not my everyday attire. I work in radio, I wear no makeup, runners and trackies into work every day, so you're totally out of your comfort zone. But when you do it, afterwards the high that we were all on back in the dressing room, we were all like 'oh my god I can't wait for next week!'
"I don't think I slept that night, I went home and I was buzzing."
Lottie, who has been paired with new pro dancer Pasquale La Rocca, admitted that taking part in the show, which had long been a dream of hers, is "absolutely more difficult" than she realised.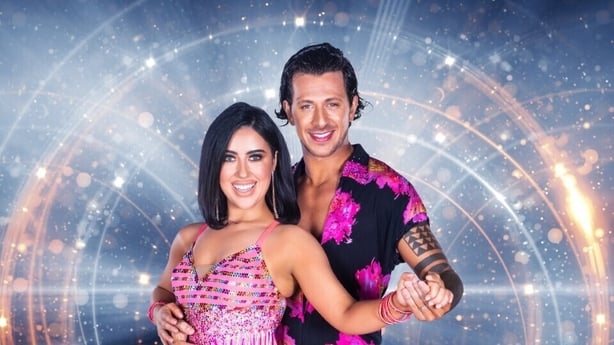 "I knew it would be hard work but I couldn't have anticipated mentally the hard work that it is," she said. "It's not just physical, you really have to have your head in it and give it every bit of you.
"It's a lot of hard work but we are learning from people that are literally at the top of their game. It's such a privilege, the credentials that these pro dancers have are phenomenal, they're athletes, so they expect a lot from you. You really want to do them proud and give it as much as you can.
"I'm in here all day working, so it's a lot for me, my days are very long at the moment. I go straight to rehearsals from 2fm and I'm rehearsing into the evening then and then we're out in studio all weekend so it's a lot, but it's very rewarding."
We need your consent to load this Instagram contentWe use Instagram to manage extra content that can set cookies on your device and collect data about your activity. Please review their details and accept them to load the content.Manage Preferences
The camaraderie between this year's contestants has helped make the strain of the workload a bit easier.
She said: "I think everybody's really close. Unfortunately I don't have any bitchy behind-the-scenes, negative gossip, genuinely all the girls are so lovely. I love hanging out with them.
"We're all in the same boat, there's only a couple of us doing this, so there's really only a couple of that understand what we're going through and I think we all bond over that.
"We were all so excited for the boys on Sunday and so supportive of them. I'm sure they're going to be exactly the same way for us this weekend. I don't know how it happens as the competition progresses, if people get more competitive, but as of right now and hopefully for the future, everybody's very tightly knit."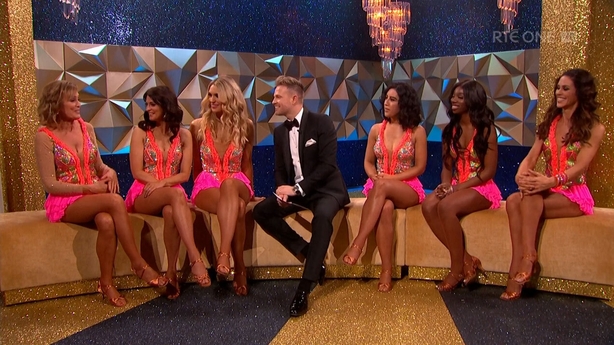 Lottie said she is getting "pushed to the limits" ahead of her debut on Sunday and admitted she's probably "going to be nervous for the rest of the week".
"I feel butterflies in my tummy now just thinking about it, so I'd say I could be nervous right until the moment. But I do think that's normal, and I also think it's healthy. I think a bit of nerves and adrenaline, it's the same in radio, I think you need it to keep you on your a-game and to give you an extra push," she said.
Has it helped her having a few familiar faces on set in the form of Jennifer Zamparelli and Nicky Byrne?
"Well when they're slagging you constantly, no!" Lottie replied with a laugh. "We're terrible for slagging each other, but listen I love having them. They're obviously good friends, Jen is a very close friend.
"Having somebody to have the bants with and being able to slag each other constantly and have the craic together takes your mind off the stress, it helps you focus on something else and brings you back down from whatever kind of adrenaline buzz that you're on."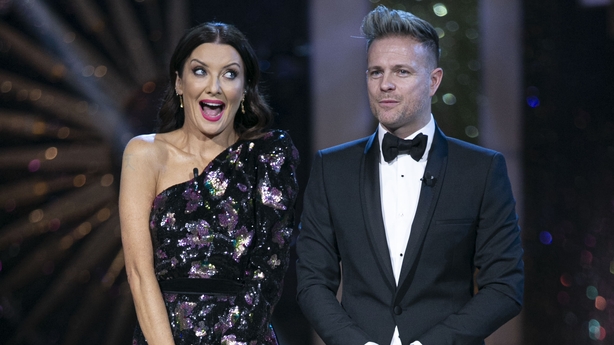 She has pegged two of the guys as potential competition going forward.
"I think that Ryan [Andrews] and Aidan [Fogarty] were particularly phenomenal at the weekend. It's not easy being the first people to go out, it's very daunting, especially for people who it's not their gig," she said.
"I think people can underestimate how much it takes to get out there and put on a brave face and go for it, it's really not easy. I do think in particular Ryan and Aidan smashed it."
And do she and Pasquale have any tricks up their sleeves for Sunday?

"We've a couple of things up our sleeve", she teased. "I'm really hoping it goes well and that we enjoy it. I think the most important thing is to enjoy the moment.
"I've waited so long for this moment and I want to take in every second of it because I know how quickly it'll go by."
Dancing with the Stars continues on Sunday at 6.30pm on RTÉ One.