It was a night filled with fond memories and praise as friends, colleagues, and avid listeners gathered together in The Late Late Show studio to remember and pay tribute to RTÉ broadcaster Marian Finucane, who passed away suddenly at the age of 69 on Thursday.
Journalist Olivia O'Leary, broadcaster Claire Byrne, friend and contemporary Maureen Gaffney, and colleague and close friend Clare Duignan, joined Ryan Tubridy on Friday's show to share their beloved and cherished memories of the late broadcaster.
Marian started her career at RTÉ in the 1970s and became a household name over the years, presenting radio programmes such as Women Today, Liveline and The Marian Finucane Show. Her TV work included The Women's Programme, Consumer Choice and Crime Line.
We look back at just some of the many remarkable moments from broadcaster Marian Finucane. #LateLate pic.twitter.com/BHHOAdyuFa

— The Late Late Show (@RTELateLateShow) January 3, 2020
Clare Duignan recalled how she became "great friends" working with Marian in the late 1970s during a time of great social change.
"We go back a long time. We would have met in the late 1970s in the RTÉ Radio Centre. I was 23 and she was 29 and we worked together on the Women Today programme. We became very good friends," Duignan said.
"She had a great ability to make friends of her work colleagues. She said herself we had such fun and she and John [Clarke] were the two halves of the whole and he loved to support her... He made so many wonderful, memorable evenings in their house outside Mullingar."
"She made the issues that were concerning women around the country part of what the public debate had to address and what politics had to deal with."

Former MD of RTÉ Radio 1 Clare Duignan @clare_duignan pays tribute to Marian Finucane. #LateLate pic.twitter.com/54VG61SZ1X

— The Late Late Show (@RTELateLateShow) January 3, 2020
Writer and current affairs presenter Olivia O'Leary praised Marian's presenting skills for being relaxed yet "sharp and incisive" while giving "people room to say what they wanted to say."
O'Leary said: "I was a listener and a fan. I remember distinctly going to collect my kid from school in the 80s when Marian was presenting Liveline and going up the street and all the cars were there with mothers and fathers waiting for their kids to come out of school, and out of every single one of those cars came Marian Finucane."
"I was a broadcaster, but my God, I realised that is what power is, and also what democratic broadcasting is... She spoke to everybody," she added.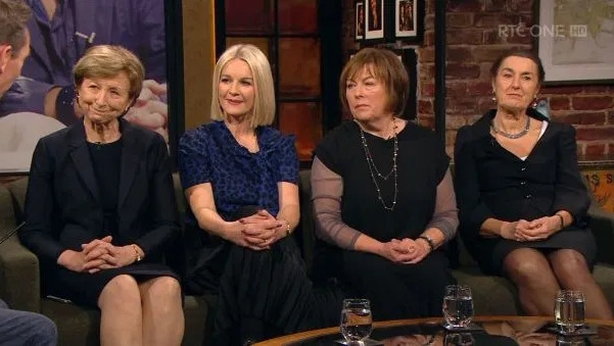 Author Maureen Gaffney compared Marian's persona to having the traits of an older sister while also being like "one of the cool girls in school."
"For me, Marian always had that persona of the older sister you'd love to have. She was one of the cool girls in school that might go out and have a fag behind the shed, and would know a lot," she laughed.
"She wouldn't ever stick it in your face and she'd be very nice to you like a lot of older sisters but you wouldn't mess with her."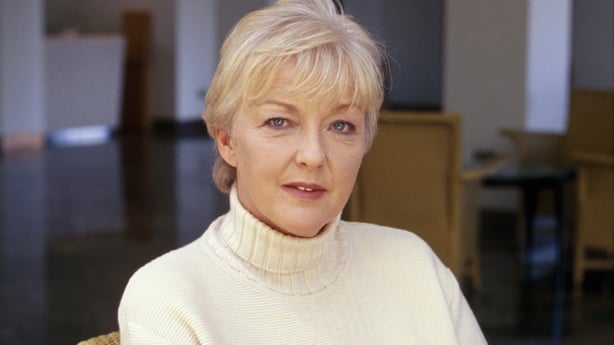 RTÉ broadcaster Claire Byrne recounted her early experiences working alongside Marian, as she presented a radio show straight after Marian's ended.
Claire recalled Marian's work habits, saying she was always well dressed – with newspapers strewn across the studio.
"Always impeccable, beautiful, so well groomed. I was always jealous of her clothes, I remember that," Byrne recalled.
"There was always papers flying, and remember the lyrics competition? She always had to do that last."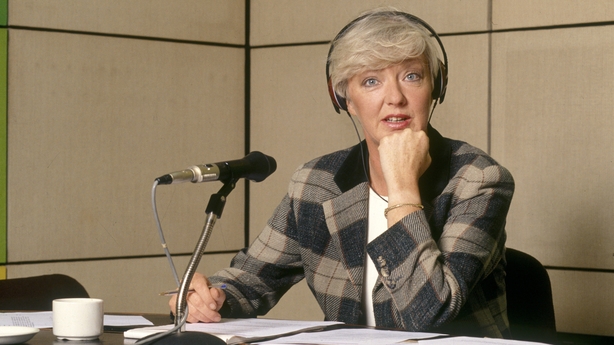 "And the lyrics competition would be happening, and she'd have people talking in her ear and I always felt like I just had to get through it and get out."
"Then about every third week she would throw a question at me, so she was listening all the time, and she would say; 'That's not what happened in the last election'," Claire laughed telling the audience how Marian would catch her out.
"It was an education in a way to see how she worked."
"She had that fearlessness, and I really learned from that. It's really difficult when you're coming into this game to have that confidence and self-belief and it rubbed off on me."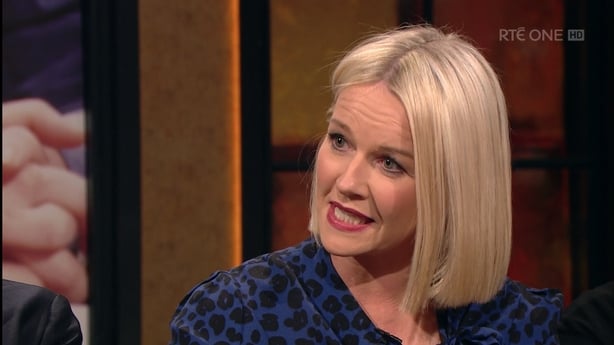 On Friday, RTÉ announced that The Marian Finucane Show will be presented by Rachael English on Saturday and Brendan O'Connor will present the programme on Sunday.
Saturday's two-hour programme will feature tributes from Ireland and around the world from colleagues and friends and will reflect some of Marian's best moments in broadcasting.
There have been many tributes from the worlds of media and entertainment to Finucane following the news of her death.