Clint Eastwood has said his new film, the true story thriller Richard Jewell, shows how "with just a small amount of information", a person's life can be turned into "a nightmare". 
Richard Jewell tells the story of the real-life security guard who discovered a bag filled with explosives at the 1996 Atlanta Olympics and helped to save hundreds of lives by evacuating the area before the bomb went off. Two people died as a result of the blast at Centennial Park on July 27, 1996 and 111 were injured.
Jewell was hailed as a hero - but within days he became an FBI suspect with his life torn apart when his name was leaked to the media.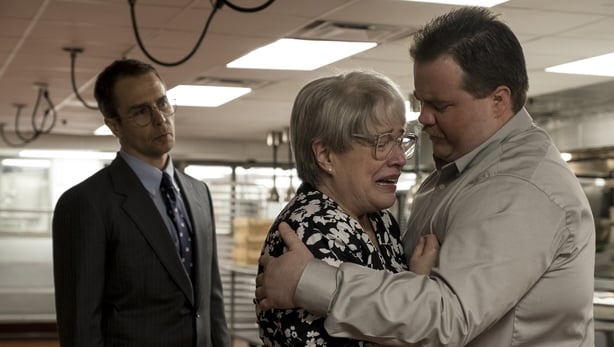 He was never charged with any crime and was subsequently exonerated, with the bomber, Eric Rudolph, captured in May 2004. Jewell passed away in 2007 at the age of 44 after suffering poor health for a number of years.
Eastwood has said he made the film, which stars I, Tonya's Paul Walter Hauser in the lead role, "to restore Richard's honour".
"I was interested in Richard Jewell's story because he was the common man, the average person. He was never prosecuted, but he was in every way persecuted," the Oscar-winning director explained.  
"There was this rush to judgement to accuse him, and he didn't have any power to escape it and was, for a long time, too naively idealistic to see he needed to save himself."
You can watch Eastwood and his cast, which also includes Kathy Bates, Sam Rockwell and Olivia Wilde, talk about the film by clicking the link above.
Richard Jewell opens in cinemas on Friday, January 31, 2020.