The Late Late Toy Show 2019 captured the heart of the nation last Friday night, with an increase on last year's numbers tuning in and the show trending on social media.
From amazing performances, to heart-tugging surprises, brave messages to bullies and addressing serious issues such as homelessness, the show resonated deeply with viewers at home and abroad at the weekend.
The show was a ratings success, increasing on last year's numbers, with more than 1.7 million people tuning in to watch it over the course of the weekend on a variety of RTÉ platforms.
It was also widely lauded on social media with #LateLateToyShow trending number one worldwide on Twitter on Friday night and trending in Ireland across the weekend.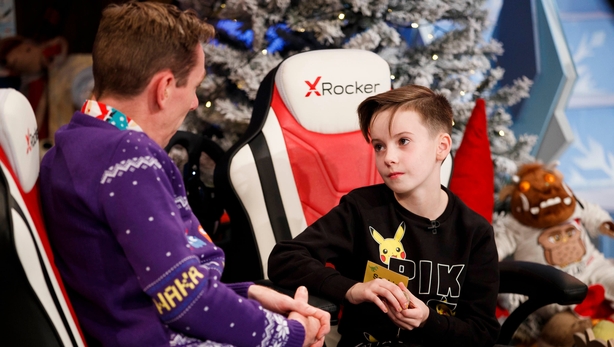 Host Ryan Tubridy, who said on his RTÉ 1 radio show on Monday morning that the response has been "as overwhelming as it has been humbling", commented: "We have been totally taken aback by the response to The Late Late Toy Show on Friday.
"We were just bowled over by the children, all of whom came out with these beautiful stories and lessons in life and above all else, a sense of kindness and warmth and innocence and childhood, which is the essence of The Late Late Toy Show experience.
"The numbers are great, and the love and support is reflected in the texts and emails we have been getting from around the country and around the world from people who really seem to have connected with the show."
RTÉ Director of Content, Jim Jennings added: "Months of preparation go into this complex and demanding show, and so to see The Late Late Toy Show touch so many people, all across Ireland, is especially welcome.
"Congratulations to the team, but of course extra special congratulations to the hundreds of young people who gave the best of themselves last Friday night."
The Late Late Toy Show 2019 is now available to watch on the RTÉ Player.