Claire Foy has been spotted filming scenes for the fourth series of The Crown, reprising her role as Queen Elizabeth II.
Foy played the Queen in the show's first two seasons, having been replaced by Olivia Colman for the third season, which was recently released on Netflix.
While Colman will continue to play the monarch in the fourth season of The Crown, Foy has been spotted filming flashback scenes.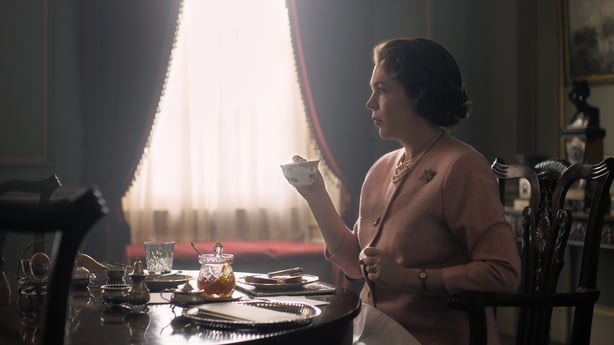 According to Metro.co.uk, the scene Foy was seen recreating a broadcast given by Queen Elizabeth II for her 21st birthday, which took place during her tour of South Africa in 1947.
Foy was seen wearing a white dress with a pearl necklace while filming, a similar outfit to that worn by the Queen during the address.
Production on the fourth season of The Crown is currently underway, with further seasons yet to be commissioned.