The Young Offenders will return for a third series next year on RTÉ2 and the BBC, it has been announced.
The Cork-set comedy is currently on RTÉ2 on Monday nights and is also shown on BBC Three and BBC One in the UK. 
Justin Healy, Executive Producer for RTÉ Comedy, said: "We're delighted to be bringing The Young Offenders back for a third season. Supporting Irish talent in front of and behind the camera is a key priority for us, with more and more of our comedy content reaching international audiences.
"The Young Offenders and the antics of Conor and Jock have gone from strength to strength, becoming unmissable television and proving that warm, hearty Irish comedy has a broad appeal internationally."  
"Young Offenders is spit-your-tea-out funny and heartbreakingly emotional," said Kate Daughton, Head of BBC Comedy. 
"A rare combination that's testament to the talents and passion of a very special cast, crew and writing team, led by creator and showrunner Peter Foott. We can't wait to share series three - Cork's finest have never looked finer."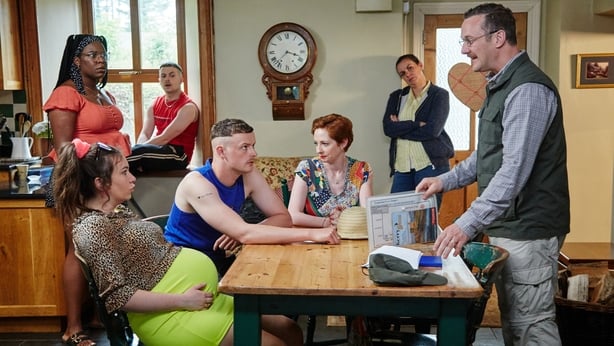 "We had a lot of fun filming series two and three back to back over the summer in Cork, and we can't wait for everyone to see more of Conor, Jock, Mairead and all the characters next year in our third series," said creator and showrunner Foott.
"We've been amazed at the huge reaction to series two so far, and we're so happy that we can officially announce that there's more on the way for fans of the show."
You can catch up with The Young Offenders on the RTÉ Player.