The Young Offenders stars Alex Murphy, Chris Walley and Hilary Rose have said reprising their roles as Conor, Jock and Mairead in the second series of the hit comedy show felt like coming home.
After box office success in 2016, the characters were brought to the small screen for a hugely popular TV series. Unsurprisingly, a second run was quickly greenlit by BBC Three.
Loveable rogues Conor and Jock are now back up to their old tricks in the new series, which maintains its irresistible mix of banter, bromance and plenty of heart.
Speaking to RTÉ Entertainment ahead of the show returning to RTÉ 2 on Monday, Murphy said of shooting the second run: "It's great getting back into it and seeing everyone, the same cast as it was before."
Rose, who plays Conor's long-suffering mum Mairead, added with a laugh: "I think we slip back into our characters a bit too easily sometimes."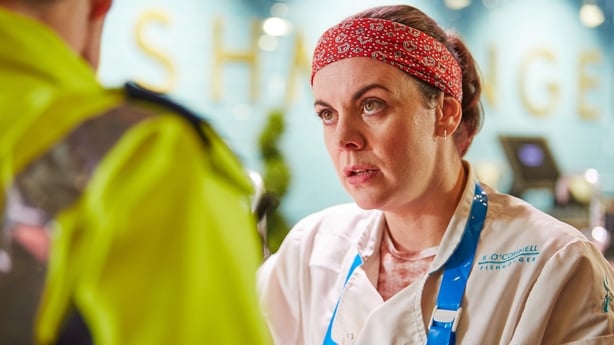 The second series delves into meaty subject matter as teenagers Jock and Siobhan grapple with the prospect of becoming parents. As the series always so deftly manages to do, there is plenty of poignancy in between the gags.
Rose, who is married to the show's writer and director Peter Foote, said she tapped into her own experience of becoming a mum for the first time to film the heartwarming scenes with petrified dad-to-be Jock.
"We improv-ed that scene, so I was kind of reliving my own personal experiences as a mum for the first time, just the shock of bringing him home and going 'what do I do with this thing now?!'" she said with a laugh.
Walley continued: "It's the fear of the unknown, and he's so young, and he knows it's going to be difficult and tough. He just wants to be the best dad he can as well, because at the end of the day these two lads have a good heart, but he's just terrified."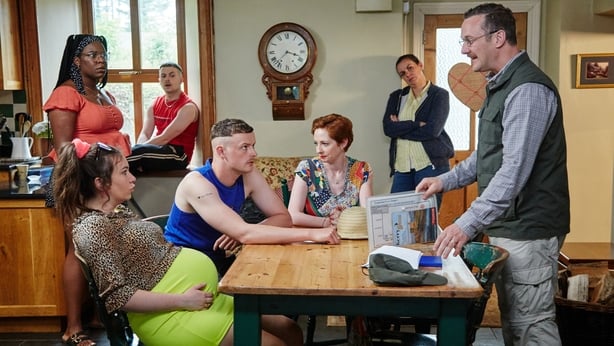 As well as trying to be a support for Jock, Mairead is having to content with a somewhat souring relationship with her boyfriend, and the lads' arch-nemesis, Sergeant Healy.
Rose said of the storyline: "Dominic [MacHale] who plays Sergeant Healy, he's a dream to work with, he's a really good mate. At the end of season one we think 'oh great, they got together and it's a lovely relationship' and then in season two you just see that there's turmoil.
"It gets worse and worse and worse", she teased.
In one truly epic scene from the upcoming series, Conor and Jock strip down in the classroom as they try and rile up the school's principal Barry Walsh (PJ Gallagher).
Murphy joked of filming the sequence: "It was great just tormenting PJ [Gallagher], what more could you want."
"You have to wear, I think it's called a modesty pouch," Walley continued, before Murphy interjected: "That's not what we were calling it!"
Walley continued: "It's weird for the first while, but then you're shooting a scene for a few hours, so you're just talking about very casual things, like 'Are you going for a drink later?' It's awkward but funny, definitely."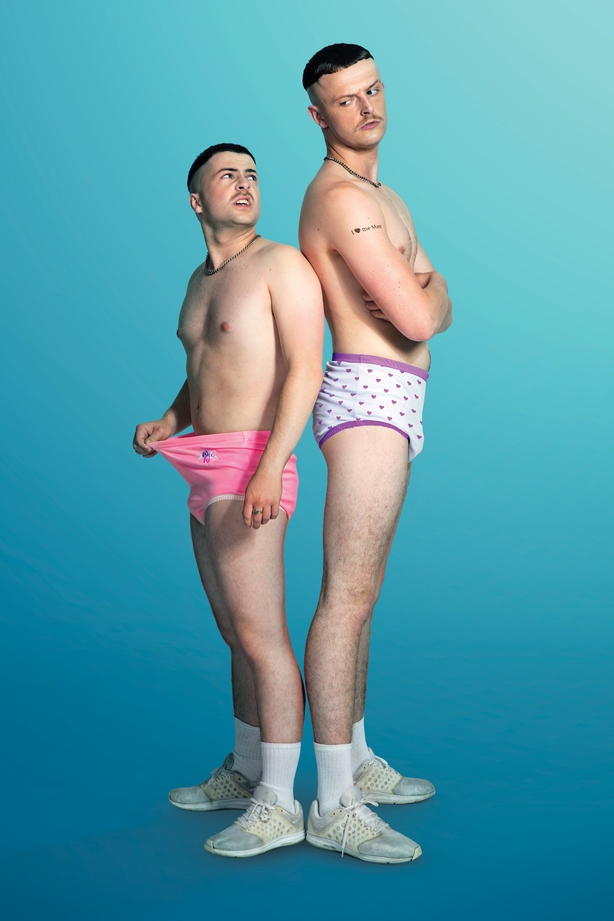 With the show on such flying form, it's hard to imagine a third run won't happen. Walley said "it'd be great", while Murphy added he's keeping his "fingers crossed" it'll happen.
"We have such a laugh filming it, and the fact that there was a demand for season two was great, so if there's a demand for season three, we'll see. Play it by ear", Murphy said.
The second series of The Young Offenders kicks off on RTÉ 2 at 9.30pm on Monday, November 11.