The Theory of Everything co-stars Felicity Jones and Eddie Redmaybe have reunited for the new thrilling drama The Aeronauts, and despite Jones taking on most of the stunts for the film, Redmayne has recounted how he still managed to get himself injured during the shoot.
The film, based on true events, follows daredevil balloon pilot Amelia Wren (Jones) and a pioneering meteorologist James Glaisher (Redmayne), as they aim to advance human knowledge of the weather but end up facing a fight for survival as they fly higher than anyone in history.
Even though Jones had to do most of the stunts for the film, Redmayne has told The Today Show's Bláthnaid Treacy that he didn't manage to keep himself out of trouble.
"It's really humiliating," he said with a smile. "I mean she was physically battered every single day and came in with these bruises that had to be seen to be believed.
"She went through all the hard work and yet on the penultimate day, I tripped on a crash mat and ruptured my foot, the most crap injury anyone has ever had!"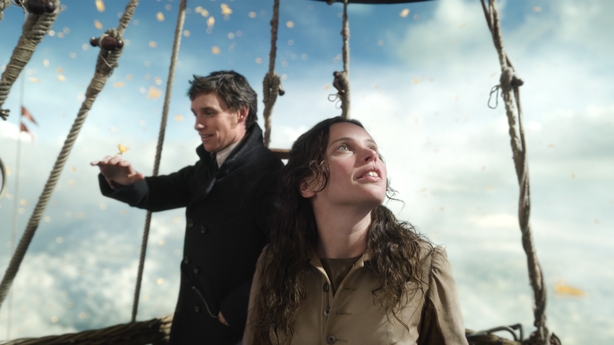 Jones recalled some of the more challenging aspects of filming the tense aerial scenes aboard the balloon.
"Our hands got the most damage by the end of shooting," she said.
"Because when Emilia's climbing up, she has to put her hands underneath, and I don't know what they made the ice out of but it was literally shards of glass cutting through.
"The next day we'd be plunging our hands into freezing cold water, which actually was self inflicted, that was our idea.
"We sort of gave up on acting and just went totally method," she added jokingly.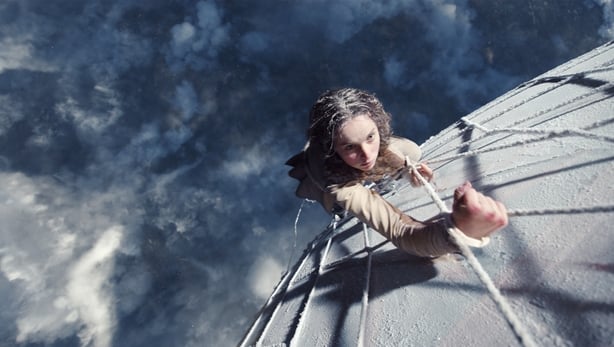 They both jumped at the opportunity to work alongside one another again following their successful outing in The Theory of Everything, which earned Jones a best actress Oscar nomination, and bagged Redmayne the best actor gong.
"We were both sent the script at the same time and we both called each other after having read it, been blown away by the script," he said.
"But it was definitely about doing it together, because when it's two of you in a tiny basket for months on end you have to get on."
We need your consent to load this YouTube contentWe use YouTube to manage extra content that can set cookies on your device and collect data about your activity. Please review their details and accept them to load the content.Manage Preferences
The Aeronauts is out in cinemas now, read RTÉ Entertainment's review here.
The Today Show is on RTÉ One, Mon - Fri, 3.30pm