B*Witched have said they are thrilled to release Wilson Philip's "anthem" Hold On, their first song in five years, and say the catchy tune "suits us musically".
The 90s hit makers, made up of twin sisters Edele and Keavy Lynch and friends Sinéad O'Carroll and Lindsay Armaou, are planning to release more new tracks and go on tour.
Speaking to RTÉ Entertainment about revamping a classic song, O'Carroll said, "It had been going around our head for the last few years."
"It suits us musically. It's such an anthem, and the crowd get really behind it. We feel good about doing it."
"It's a little bit grown up lyrically. We dedicate it to ourselves and how we have supported each other over the years," she added.
The girl band also talked about their big break in the States and admit it was "surreal how it all happened".
"We did a show in Disneyland and they rotated us on the TV channel while we were on tour with NSYNC," O'Carroll said. "We also did mall signings and sold millions of albums,"
The C'est La Vie singers, who recently played in the 3Arena alongside Five and S Club, are currently taking a trip down memory lane on 90s nostalgia tours around the UK and Ireland.
O'Carroll says she hopes that nostalgia tours will also kick off in the US but admits being away from their children for long stretches of time is logistically and emotionally difficult for all the band members.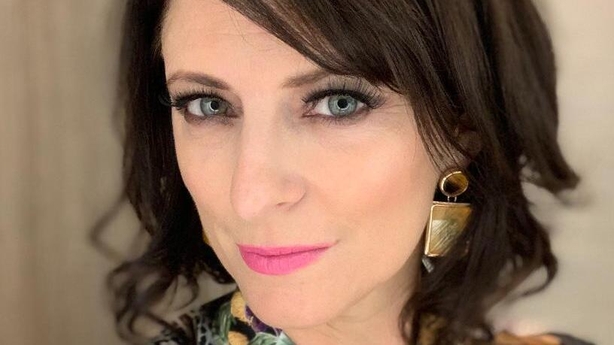 When asked what her children make of their mum's performances, O'Carroll said : "My daughter was really excited and videoing, and my son was in shock."
The 46-year-old singer-songwriter joked about how she's delighted social media wasn't around when B*Witched were starting out, laughing: "When I think about the 18 hour days when touring and being wrecked all the time, its good there was no photographic evidence of our gray faces."
For more music news, click here